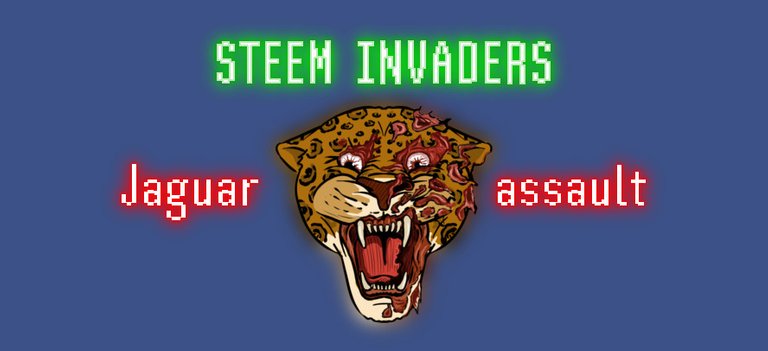 English
(sotto c'è anche in italiano)
Without beating around, I can say that
Steem Invaders - Jaguar assault
is the best video game ever.
The reason don't need to be explained. It is enough for you to know that is created by me. In Italy we says: Every crockroach looks beautiful to mother eyes.
It was really tiring, I made the drawings and applied the logic tricks. I've created it with Blender game engine (fortunately don't need to write codes)
The game is inspired by the world of Steemit and the aim is to get the minnow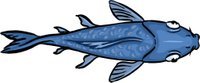 to the Moon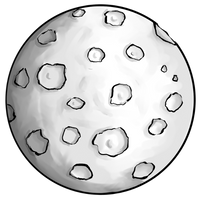 Shooting the coins that go down,

accumulates score 1 coin = 1 point,
but beware of copy-paste;

if you hit them they make you lose 10 points and worse, they turn into zombie jaguars

and if a zombie jaguar beat you, you are fuck...dead!
To help you towards the moon there are the
dolphins

= 5 points,
orcas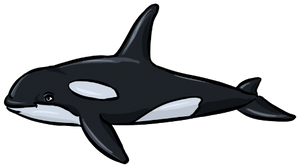 = 15 points,
the whales

= 25 points.
The Moon is distant 300 points
The game is a stand-alone, it does not install anything. Download the file and unzip it. In the folder you will find the executable with all the libraries needed to work, they are about 70 mb.
Download for Windows
Download for Linux
For now it is available only for these two systems; I'ma poor man I could not export it in MacOS version.
Don't be afraid, it's not a virus that accesses your webcam, it's not a ransomware that confiscate your porn videos, and it's not a CIA's trojan that spies you, to know if you speak ill of Trump.
Now, I know you're saying, but what do I care to download this stupid game?!
As a promotional feature, I decided to award the first 3 people that will post the screenshot of the desktop with the final screen of the game "you win!"
The first one to post takes home 15 Steem
The second 10 Steem
The third 5 Steem
For a total prize pool of 30 Steem generously donated by me.
That's all folks! see you next time!
Italiano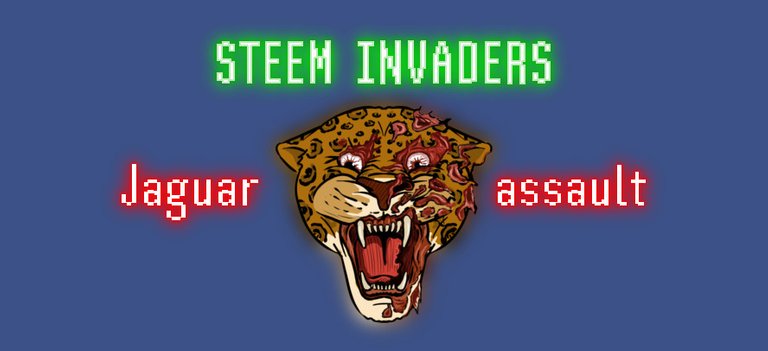 Senza girarci troppo intorno, posso affermare che Steem Invaders - Jaguar assault è il miglior videogico che sia mai stato creato.
Il motivo non c'è neanche bisogno di spiegarlo vi basti sapere che l'ho creato io e come i vecchi saggi ci insegnano: ogni scarrafone è bello a mamma sua!
Mi sono fatto un mazzo indescrivibile tra disegnetti e logiche di gioco, (non dico codici, perché l'ho realizzato con il game engine di Blender e non serve scrivere codici)
Il gioco è ispirato manco a dirlo al mondo di Steemit e lo scopo è quello di fare arrivare il pesciolino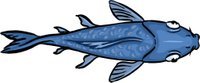 sulla Luna.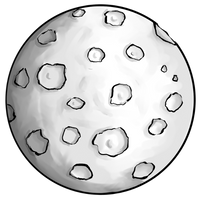 Sparando alle coin che scendono



si accumula punteggio 1 coin = 1 punto, ma attenzione ai copia-incolla;



se li colpite vi fanno perdere 10 punti e cosa peggiore, si trasformano in giaguari zombie



e se vi prende un giaguaro zombie siete fottu...morti!
Ad aiutarvi nella scalata verso la luna ci sono i
delfini

= 5 punti,
le orche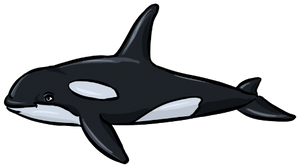 =15 punti,
le balene

= 25 punti.
La Luna è distante 300 punti
Il gioco è uno stand-alone, non installa niente. Scaricate il file zip scompattatelo e nella cartella troverete l'eseguibile con tutte le librerie necessarie per funzionare, sono circa 70 mb.
Download per Windows
Download per Linux
Per ora è disponibile solo per questi due sistemi; essendo io uomo povero non ho potuto esportarlo in versione MacOS.
State tranquilli, non è un virus che accede alla vostra webcam, non è un ransomware che vi sequestra i video porno, e non è un trojan della digos che vi spia per sapere se parlate male di Salvini.
Ora lo so che state dicendo: ma che me frega di scaricare 'sto giochino stupido!
In veste promozionale, ho deciso di premiare i primi 3 che posteranno nei commenti lo screenshot del desktop con la schermata finale del gioco "you win!"
Il primo a postare si porta a casa 15 Steem
Il secondo 10 Steem
Il terzo 5 Steem
Per un montepremi totale di 30 Steem generosamente devoluti dal sottoscritto.
Anche per oggi è tutto gente! (e te pare poco?!) Alla prossima