Dopo un breve periodo di utilizzo posso fare un breve aggiornamento su Publish0x.
L'interfaccia è abbastanza semplice, pubblicare un post è facile i guadagni sono, almeno per ora, veramente molto molto contenuti.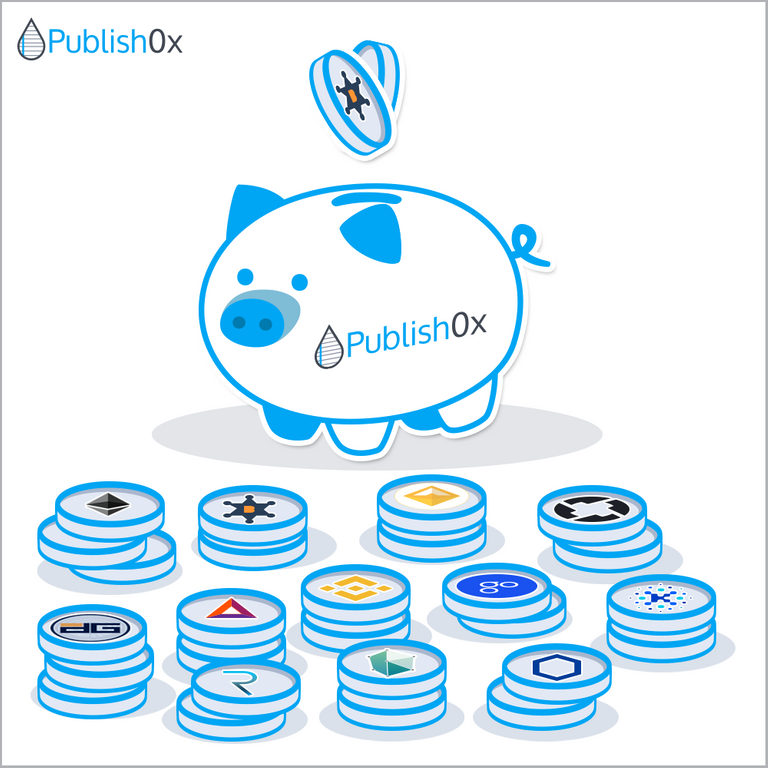 Ecco alcuni punti che vorrei segnalare:
Per evitare abusi e per limitare i "tip", cioè i voti ai post (almeno credo sia per questi motivi) oltre al limite di un voto al giorno allo stesso autore esiste anche un limite di un voto ogni 8 minuti che si applica in generale, questo limita il numero di voti in modo sostanziale.
In fase di voto è possibile settare la percentuale di voto da 20/80 a 80/20, quindi è possibile tenersi l'80% del proprio voto e dare solo il 20% all'autore del post. Considerando che il voto è anonimo sospetto che tutti facciano questa scelta.
A parte alcuni, pochissimi, post i guadagni sono estremamente limitati; il post che attualmente ha guadagnato di più supera di poco i 10$, ma in generale direi che è difficile superare i pochi centesimi
Un "tip", da quanto mi pare di capire, vale all'incirca un centesimo di $ o poco più, quindi, all'incirca, per guadagnare 1$ occorrono 100 voti
Esistono dei minimi (mi pare di capire 0.50$) per poter trasferire i guadagni su un proprio wallet o exchange.
L'operazione di withdrawal è autorizzata manualmente e avviene ogni lunedì, questo significa che al massimo si possono scaricare i propri guadagni una volta alla settimana perché non è possibile richiedere un nuovo withdrawal quando un'altro è in attesa di autorizzazione
Quando si richiede un withdrawal (uno per ogni token) non è possibile selezionare un valore: l'intero importo disponibile viene inviato
Con 8 post e una ventina di voti ho accumulato circa 64 centesimi di $ in BAT, ho richiesto il withdrawal appena possibile e ora aspetto il trasferimento di 2.9307 BAT, che dovrebbe avvenire lunedì prossimo, sempre che io non abbia sbagliato l'indirizzo del wallet...
I commenti ai post sono veramente rari, per non dire rarissimi
Ecco le mie prime considerazioni:
Sicuramente positivi i limiti ai voti e il fatto che i voti abbiano lo stesso peso per tutti e i token provengano al 100% dalla piattaforma.
Non mi piace l'anonimato del voto e il fatto che ci si possa tenere fino al'80%, mi pare francamente eccessivo, stimola più il voto che la scrittura dei post.
I contenuti sono molto sbilanciati: la stragrande maggioranza dei post riguarda direttamente il mondo crypto e i post di altro genere sono veramente una rarità.
Ho qualche dubbio sulla sostenibilità del modello, fino a quando e fino a quanto la piattaforma potrà pagare attingendo esclusivamente dal proprio portafoglio di token?

After a short period of use I can make a brief update on Publish0x.
The interface is quite simple, publishing a post is easy, the earnings are, at least for now, really very very small.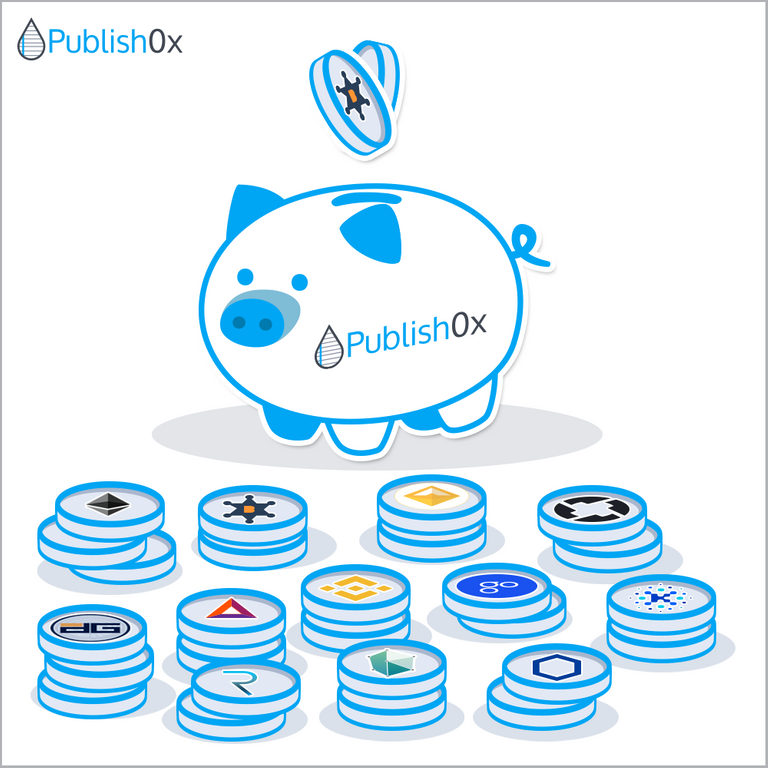 Here are some points that I would like to point out:
To avoid abuse and to limit the "tips", that is, the votes to the posts (at least I think it is for these reasons) in addition to the limit of one vote per day to the same author there is also a limit of one vote every 8 minutes that applies in generally, this limits the number of votes substantially.
During the voting phase it is possible to set the voting percentage from 20/80 to 80/20, therefore it is possible to keep 80% of one's vote and give only 20% to the author of the post. Considering that the vote is anonymous I suspect that everyone makes this choice.
Apart from some, very few, post earnings are extremely limited; the post that currently earned the most slightly exceeds $10, but in general I would say that it is difficult to exceed a few cents
A "tip", as I can see, is about 0.01$ more or less, so, to raise 1$ you need 100 votes
There are minimum (I understand $0.50) to be able to transfer earnings to your own wallet or exchange.
The withdrawal operation is authorized manually and takes place every Monday, this means that at most you can download your earnings once a week because it is not possible to request a new withdrawal when another is waiting for authorization
When requesting a withdrawal (one for each token) it is not possible to select a value: the entire amount available is sent
With 8 posts and twenty votes I have accumulated about $ 64 cents in BAT, I have requested the withdrawal as soon as possible and now I am waiting for the transfer of 2.9307 BAT, which should take place next Monday, if I have not mistaken the address of the wallet ...
Comments on posts are very rare, not to say very very very rare
Here are my first considerations:
Definitely positive the limits on the votes and the fact that the votes have the same weight for all and the tokens come 100% from the platform.
I do not like the anonymity of the vote and the fact that it can be held up to 80%, it seems frankly excessive, stimulates the vote more than the writing of the posts.
The contents are very unbalanced: the vast majority of posts directly concern the crypto world and other posts are truly a rarity.
I have some doubts about the sustainability of the model, how long and how much will the platform be able to pay from its own token portfolio?