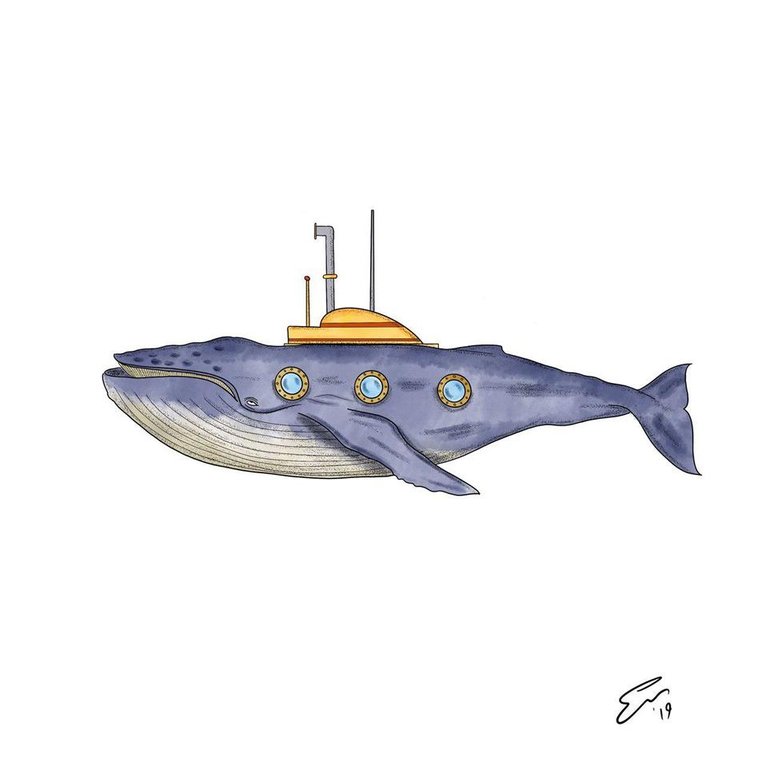 E' se una balena potesse nascondere al suo interno un sottomarino per passare piu facilmente inosservata?
Mi piace molto combinare nei miei disegni elementi di varia natura.
Questa volta ho aggiunto degli elementi di un sottomarino al corpo di una balena.
Potrebbe essere lo spunto per l'inizio di una storia fantastica.
Is it if a whale could hide inside a submarine to pass more easily unnoticed?
I really like to combine elements of various kinds in my designs.
This time I added elements of a submarine to a whale's body.
It could be the starting point for a fantastic story.
Enma art
The image in this post is propriety of the author