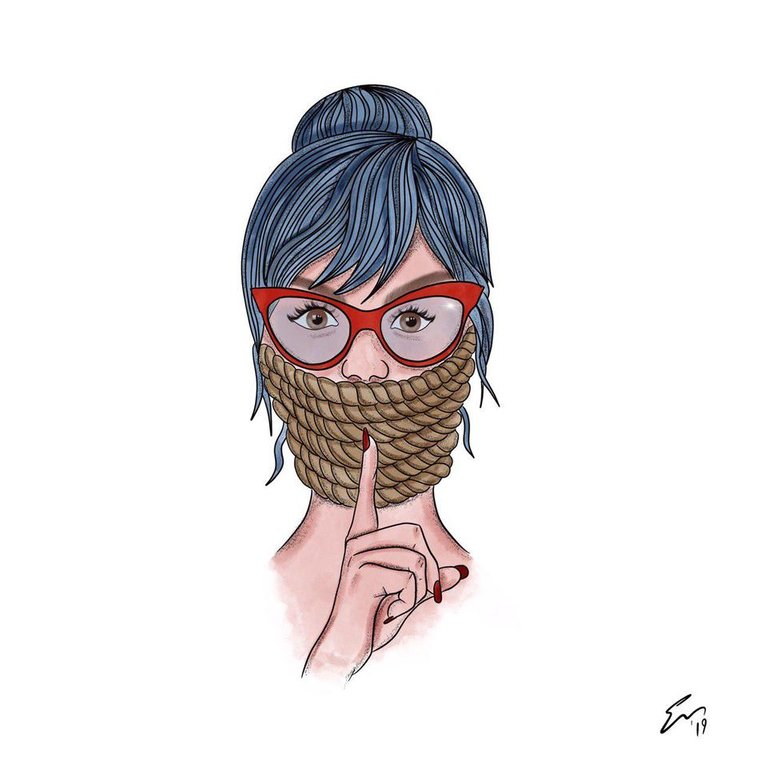 Un vecchio disegno, riprende vita con il colore!
un immagine sempre attuale che rappresenta la violenza sulla donna, spessa costretta a tacere e subire il rapporto con uomini che valgono poco.
An old design, comes back to life with color!
a timeless image that represents violence against women, often forced to remain silent and suffer the relationship with men who are worth little.
Enma art
The image in this post is propriety of the author