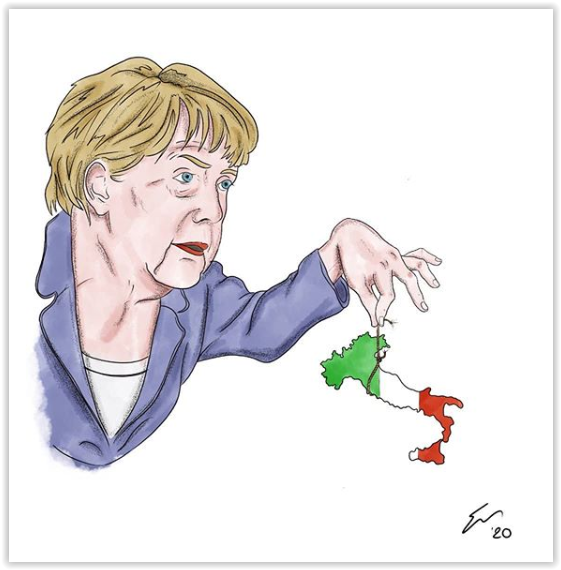 Trattati come mendicanti d'europa, questa è la sensazione!
Volerci fare sentire inferiori e sottomessi....
Questa è l'europa che volevamo?
Un Europa dove la Germania è quella che detta legge?
Se la situazione è questa, onestamente io non mi sento europeo, ma Italiano.
Da questa riflessione nasce lo spunto per il mio disegno.
Treated like beggars from Europe, that's the feeling!
Wanting to make us feel inferior and submissive ....
Is this the Europe we wanted?
A Europe where Germany is what it dictates?
If this is the situation, honestly I don't feel European, but Italian.
From this reflection comes the inspiration for my design.
Enma art
The image in this post is propriety of the author