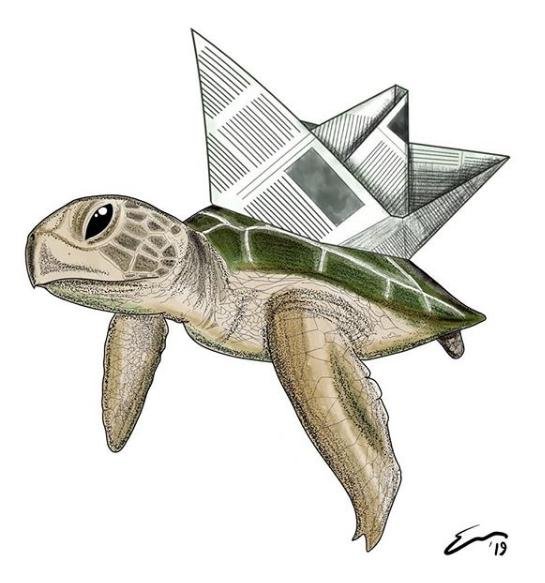 Le tartarughe e le brachette di carta sono molto ricorrenti nei miei disegni.
Per me sono un po un portafortuna; sono simbolo della mia fantasia che mi porta a concepire i miei disegni.
La mia amica tartaruga è il capitano che traghetta i miei pensieri nella mia testa.
E allora rappresentiamo con un disegno questa immagine.!!!!
Turtle and paper briquettes are very common in my drawings.
For me I am a bit of a lucky charm; I am a symbol of my imagination that leads me to conceive my designs.
My turtle friend is the captain that carries my thoughts in my head.
And then we represent this image with a drawing. !!!!
Enma art
The image in this post is propriety of the author