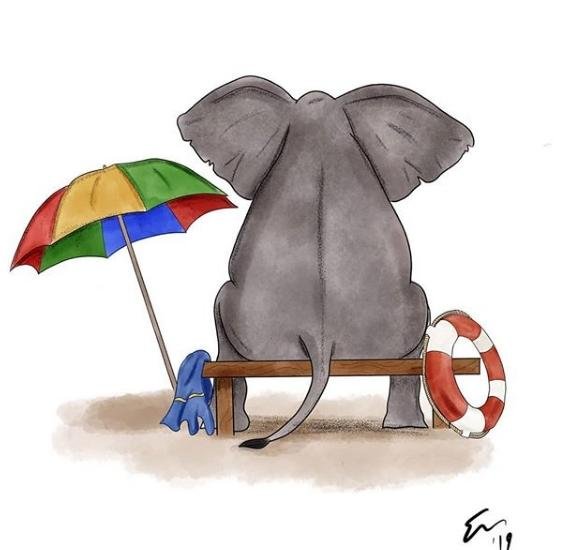 Danny è un elefante con una strana passione per il mare.
Il suo sogno è visitare i mari del sud e poter nuotare tra le barriere coralline degli atolli polinesiani.
Purtroppo a causa delle sue dimensioni e peso nessuno ha voluto imbarcarlo nel proprio galeone.
Da allora , lui vive all'interno del porto guardando il mare, sperando che qualche capitano di buon cuore decida di imbarcarlo con se.
Con la sua proboscide è velocissimo ad ammainare e ad alzare le vele.
Danny is an elephant with a strange passion for the sea.
His dream is to visit the southern seas and be able to swim among the coral reefs of the Polynesian atolls.
Unfortunately, due to its size and weight, no one wanted to embark it in their galleon.
Since then, he lives inside the harbor looking at the sea, hoping that some good-hearted captain will decide to embark him with him.
With his trunk he is very quick to lower and raise the sails.
Enma art
The image in this post is propriety of the author