And by Corona, I don't mean Corona Virus, but yet another meme coin that I just found about.
Meet the Corona Coin: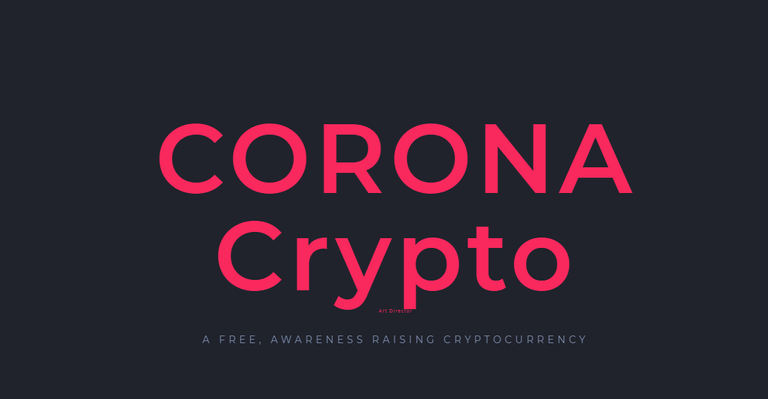 According to the website, Corona is a free distributed coin with the following goals: 
TO SPREAD AWARENESS ABOUT WORLD DISEASES
HELP TO UNDERSTAND AND HOW TO AVOID THEM
FIGHT FAKE NEWS BY CREATING A TRUSTED, VERIFIED NEWS SOURCE IN A DECENTRALIZED NETWORK
Now, since this a premined token I wouldn't suggest to buy it. 
But supposedly, 90 % of the supply (400 millions) is gonna be airdropped via bounties, fun games etc so you may want to check it out if you have some free time and nothing better to do with your life. 
If you are afraid to download the wallet, you can go ahead and register on the Crex24 exchange to get an address from there and join the various bounties that you can find on their twitter and discord. I am using Crex24 for more than a year and it's a pretty neat CEX, so don't worry, it's SAFU.
-> Here's my Corona ady, please infect me: KLU6Pwiq5Q94VHCGU4P9Vynk3vCYMisjWm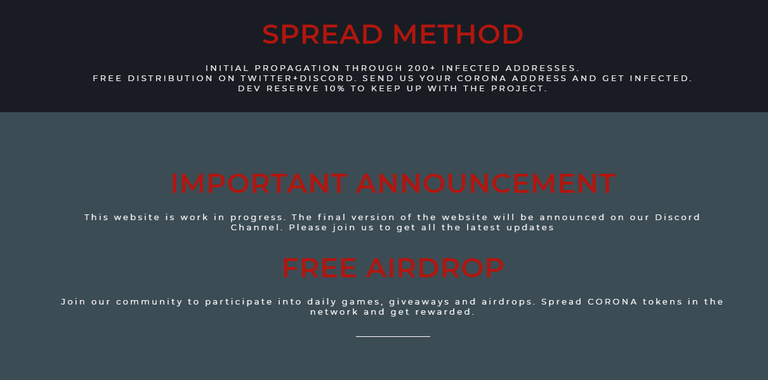 Related Links For Bounties and Stuff
Coin Specs
SUPPLY: 400 Millions (world people estimated to be infected on 2020)
POS: 8% FULL POS
MIN STAKE AGE 2 HOURS
MAX STAKE AGE UNLIMITED
RPCPORT: 56646
PORT: 56647 
Posted via Steemleo