And so it begins...
Do you know where your risk management is?
With upsurges in coronavirus cases in South Korea, Japan, Iran, and Italy (those are certainly 3 distinctly different parts of the world by the way), the US stock market, in these last few minutes before the market opens, seems to be finally starting to price in the potential for a coronavirus global pandemic.
Is this Opportunity #1,033 in this epic 10+ year bull run to BTFD?
Or is this the beginning of the end?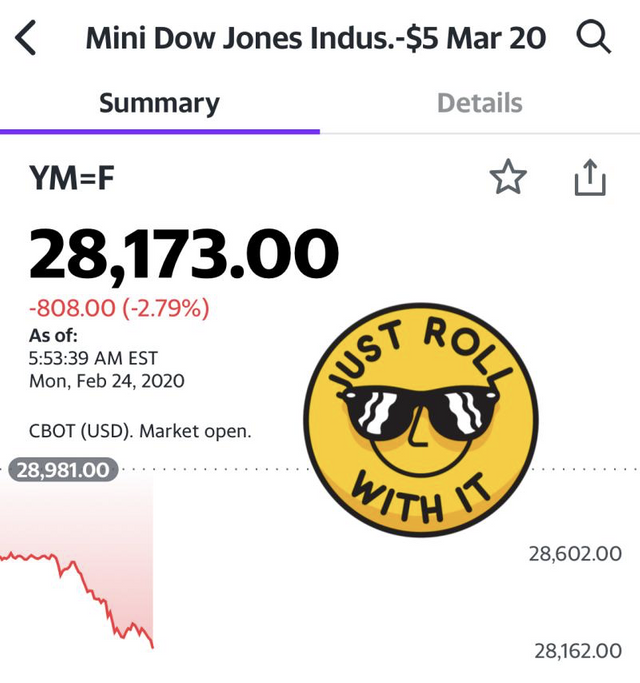 Capitalism inevitably goes in cycles. It was only a matter of time before China saw its first recession since "opening up" in 1978. Who knows? With cities getting back to a "new normal" here this week, they may even somehow be able to salvage some positive GDP growth for the quarter with a positively bang-up March. Most likely, however, there's absolutely no way that non-Chinese countries can enact the same restrictive policies that have, so far at least, done a remarkable job at restricting the spread of the virus. The stock market is postulating it's own huge IF this morning:
WHAT IF THE WEST CAN'T HANDLE THIS?
It's gonna be an interesting day.
Posted via Steemleo