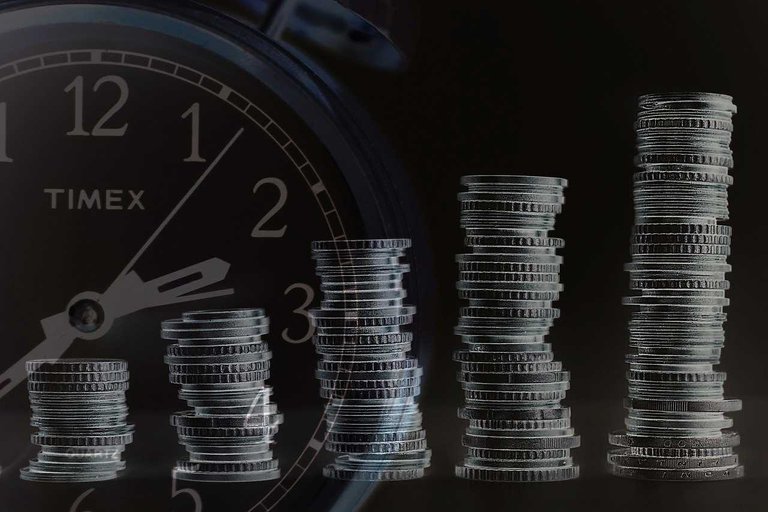 Summary
There are so many posts and articles on the Internet promising so many wonderful things based on compound interest. Even memes are circulating like this quote by Albert Einstein. Although some sources are questioning its originality.
Compound interest is the most powerful force in the universe. Or, in another version: Compound interest is the eighth wonder of the world.
The Small Side of Compound Interest
Compound interest, also called interests on interests, is very useful in finances. But it isn't a wonder potion either. It's meaning is simple. After every year, the actual interest amount is added to the original capital. From that on, interests will be also paid on this amount in all the following years. That creates an effect called exponential growth. Your money won't increase linear (line shape curve). But exponentially, on a parabolic shaped, acceleratedly rising curve.
For example, if you put $1,000 in the bank for two percent interests. In two years you have $1,040.0 without, and $1,040.4 with the compound interest calculation method. (1,000*1.02*1.02.) The difference is small in this case. But it is growing with time, and higher interest rates make the curve steeper. Compare the next charts with one percent and ten percent compound interests (Chart 1. and 2.).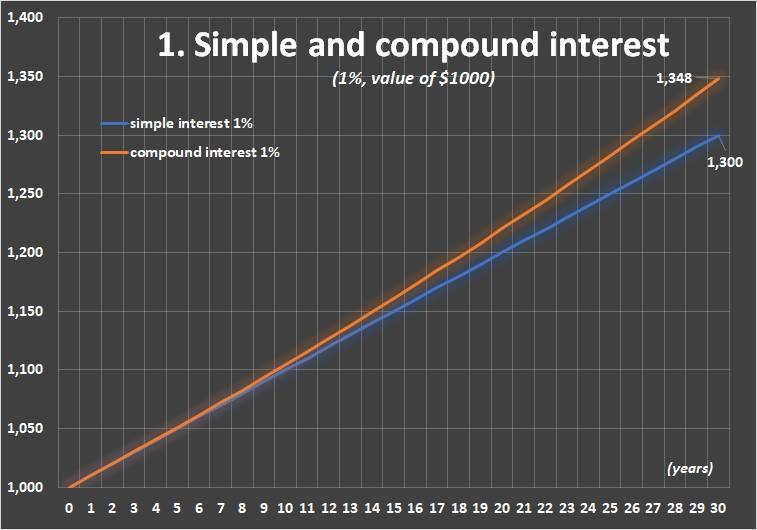 Chart 1: Simple and compound interest, one percent
---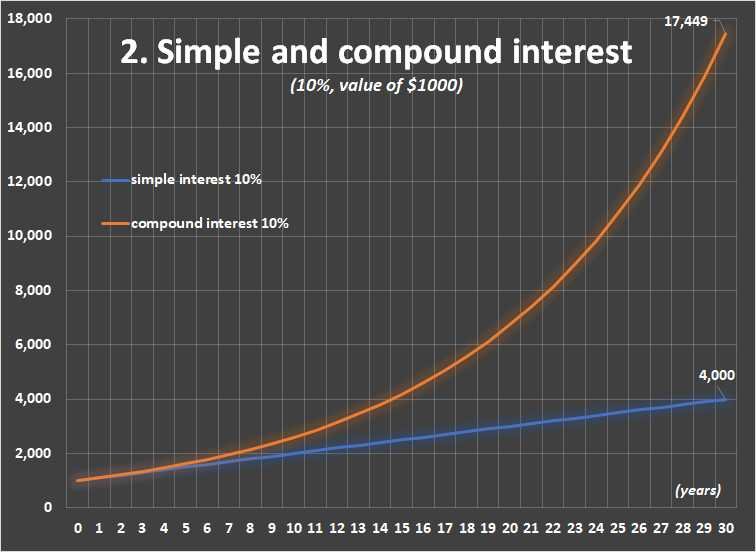 Chart 2: Simple and compound interest, ten percent
---
As you see on the charts, your money grows very slowly with only a one percent rate. Even in 30 years, your $1,000 will grow only to 1,300 with simple and to $1348 with compound interests. Moreover, interests are very low in many countries today. Why should you know the compound interest, then, if it has a so small effect on the short term?
How Works Compound Interest on the Bright Side
By ten percent interest and ten years, the picture is much sunnier. In this case, your initial $1,000 grow to 2,000 even with simple interest, but to almost 2,600 with the compound method. In 20 years, the difference is much higher: 3,000 versus 6,727. Here, you can already feel the real power of compound interest.
Some of the data on the third chart may be unrealistic, unlikely to achieve, but dreaming is not forbidden. After decades of investment and double-digit investment returns, our capital would multiply. The original thousand dollars (euros, renminbi, etc.) can grow to tens of thousands or hundreds of thousands, Or, a few million.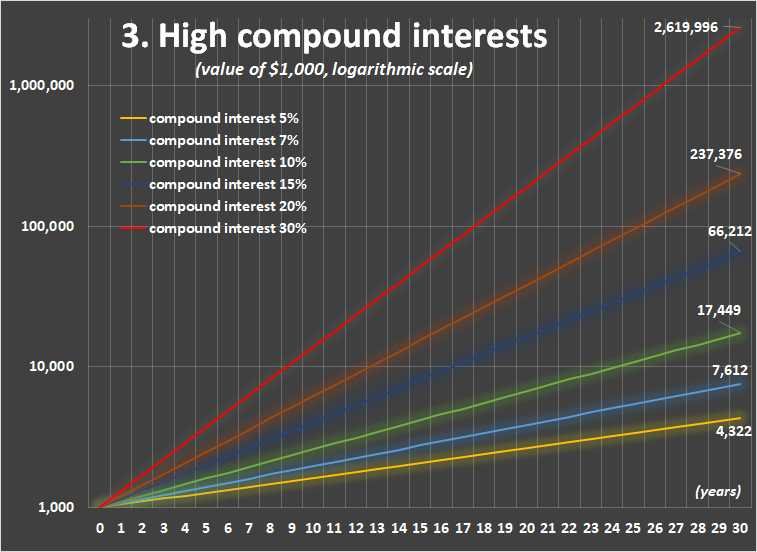 Chart 3: Higher interest rates and compound interest (logarithmic scale)
More Important Readings About Your Money
References:
Disclaimer
I'm not a certified financial advisor nor a certified financial analyst, accountant nor lawyer. The contents on my site and in my posts are for informational and entertainment purposes and reflecting my collection of data, ideas, opinions. Please, make your proper research, or consult your advisors before making any investment or financial or legal decisions.