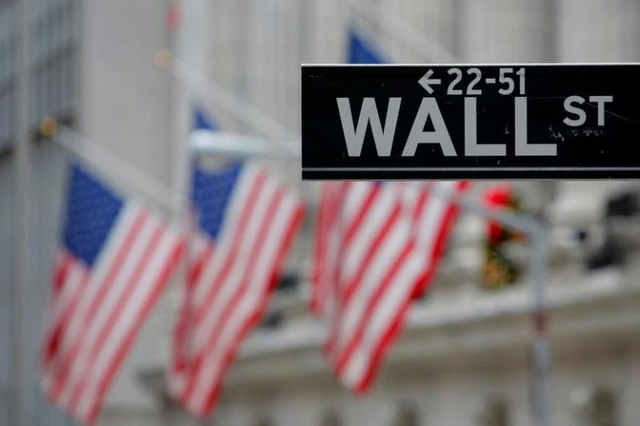 Imagen de archivo de una señaln que indica la calle Wall Street fuera de la Bolsa de Nueva York en Estados Unidos. 28 de diciembre de 2016. El presidente de Estados Unidos, Donald Trump, firmará el viernes decretos para revisar una reforma a Wall Street y poner fin a una regla del Departamento del Trabajo destinada a frenar posibles conflictos entre los asesores de planes de jubilación, según un alto funcionario de la Casa Blanca.REUTERS/Andrew Kelly
The New York Stock Exchange opened sharply lower this Friday, in an uncertain market and fearful of the coronavirus crisis: the Dow Jones fell 3.64% and the Nasdaq 2.90%.
Wall Street had jumped on Thursday despite the record increase in requests for unemployment benefits in the United States and after the approval in the Senate of a plan to help the US economy of USD 2.2 trillion in the face of the impacts of the pandemic: the Dow Jones gained 6.38% and the Nasdaq 5.60%.