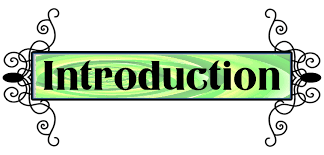 My Brief Introduction
I will have to be very brief with my introduction because I have more articles and posts to share on Palnet. I am Adebola by name from the southern part of Nigeria. I am a native speaker of English and Yoruba language even though I am presently learning some other languages like Arabic and French. I am actually the first born in a family of five with two juniors. This doesn't mean that I oppress my younger ones and that's one of the reasons of making introduction posts as it will enable you know more about me.
Can we quickly discuss about my best food and what I love doing because these are the things that actually makes up Hardaeborla😀.
My Best Food And Hobbies
I am actually a lover of foods. I love eating fruits, vegetables and other delicious African meal. I can't really say if I have a particular best food though but I advice you to always keep your delicious food when I am around because I won't let you eat to your satisfaction 😀. Anyways, that's a joke.. I won't do anything that will cause it fellow Steemians hide their food from me 😊.
My Hobbies
As a student, I actually love solving problems most especially mathematical problems. I also love writing, playing games, inspiring others and doing things that makes me happy.
Some people do actually think my life is a bit boring maybe just because I am introverted. I actually don't like going out or doing things that doesn't add to my productivity. I am always with my gadgets surfing the internet like an extrovert and making you smile and happy anytime you read my posts.
I think since I am now on PAL, I can now start sharing some of my ideas and knowledge with you so as to impact the platform positively and inspire other people's lives for good. This is why it is also important I share some of my goals on PAL to enable you know some of the things I will be doing on PAL.
My Goals On PAL
MAKING AN IMPACT: Most of my mentors will always encourage me to make an impact anywhere I find myself in life. Since I am now on PAL, I will have to make positive impact on this great platform by sharing good quality content free of plagiarism which will surely impact the lives of anyone who reads it. This connotes that you may have to stay updated with my posts either by following me @hardaeborla or keep staying tuned.
As a Steemit user, I am also an expert on Musing dApp in which I provide quality answers and advises to people questions on the steem blockchain. I am actually engaging in such activity solely because of impacting other people's lives. I am also going to impact PAL positively with my posts and articles to enable more people get inspired and tutored.
SHARING QUALITY CONTENT: I have actually learnt a lot from my experience as a Steemit user when it comes to sharing quality content. I will try as much as possible to utilize this great feature in my posts anytime I make posts on PAL.

MAKING FRIENDS: Sometimes life without friends can be a little bit boring and stressful. One of my aim on PAL is to make friends and brainstorm together on how we can develop ourselves without excluding Steemit and PAL network from our actions because both platforms brought us together.

SUPPORTING OTHERS ON THE PLATFORM: I have actually been doing this on Steemit and I will continue to do this. I am actually addicted to supporting people who provide good quality content such that I give full upvotes and I sometimes delegate part of my SP to such people as a means of support and motivation for them. I guess I now have lots of work to do on PAL by making valuable comments and Upvoting quality comments.
I guess I will have to end my introductory post here for now. I also use this medium to welcome my fellow newbies on PAL Network. Feel free to ask me any questions on any other things you need to know about me via the comment box.
Thanks for your time and I hope you all have a great week ahead with love from @hardaeborla. 💕💞