Hello Everybody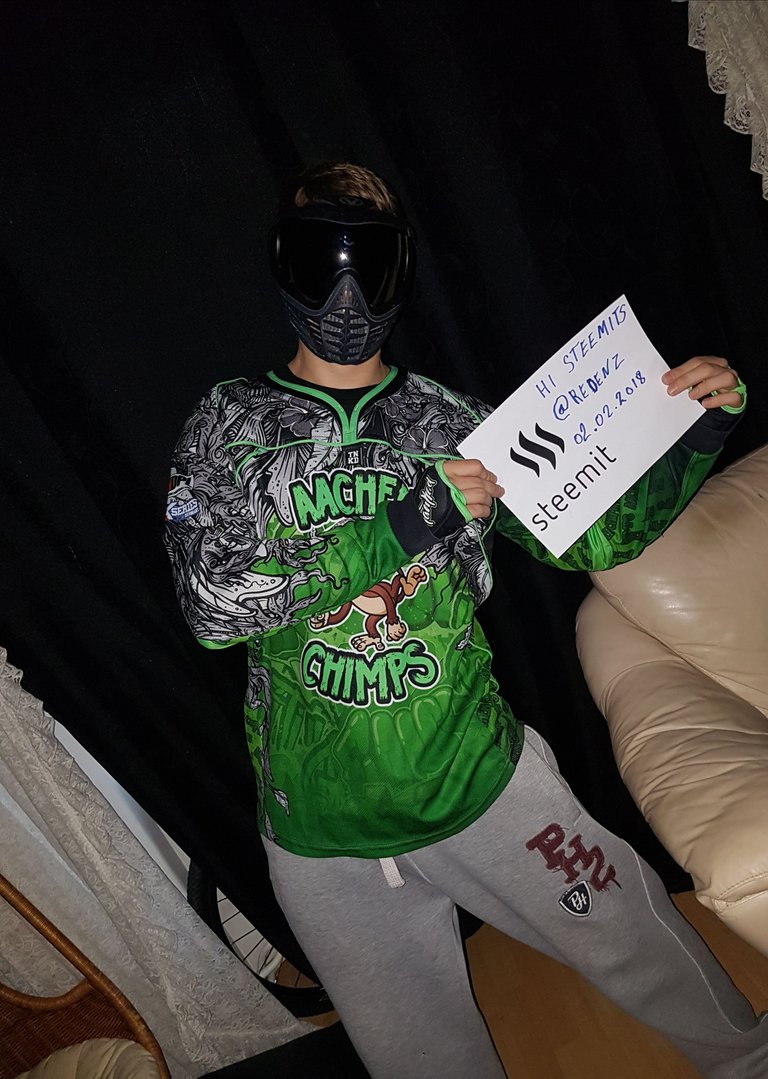 Hi Steemits
---
Nice to have landed here.
But how did that happen?
I have been following Samper Video on YouTube for a long time.
One day he then posted this Video.
---
---
I'm immediately excited by the idea of ​​running everything over a blockchain.
Of course I have registered immediately.
It took exactly one week until I was accepted
On the 9th of January 2018 I loaded something for the first time. Just to see how it works.
About a week later I started create Tutorials.
More badly all right.
My 10 year old computer does not have the power to make a good Video.
I first built a new PC together. And bought me a decent microphone.
Now I could finally make smooth Videos.
Unfortunately, my writing style is very bad.
I tried to get it with write programs in the handle. But without success.
---
Luckily I found the Neulingschallenge dan.
I participated darn.
And learned a lot in a short time.
Finally, I can use Markdown.
Hope me texts are now respectable
Here I have also seen for the first time in another participant that you should make a welcome post.
That's why I'm doing now mine introduceyourselfnow

---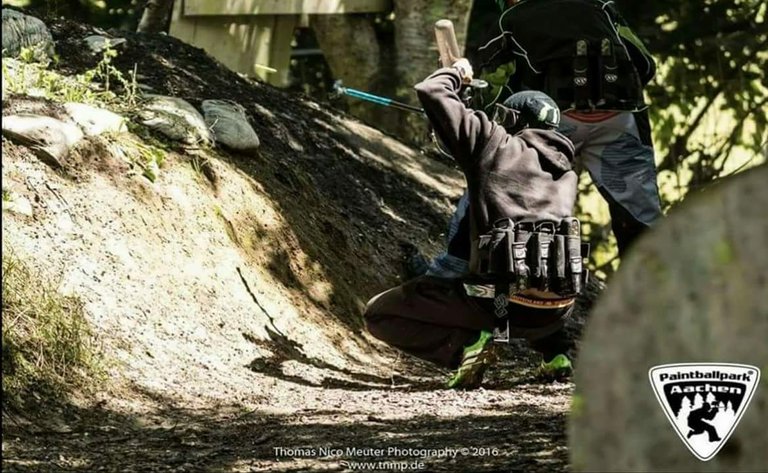 ---
Who am I
I am @redenz and come from the beautiful city of Aachen.
I am young 27 years old.
My job is Elekto - Forger
My hobbies are Paintball, play Video Games, Geocaching, Music, Traveling, Steemit, Cycle and hopefully riding a Motorcycle soon.
---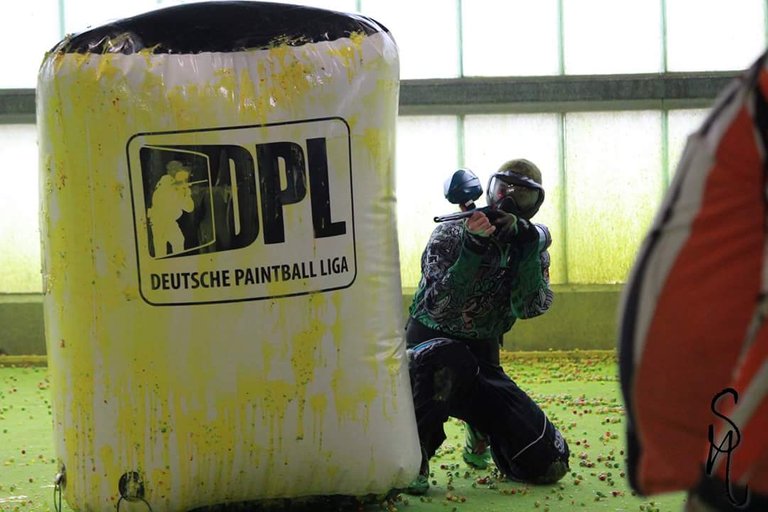 ---
What am I actually doing here
Gaming Live Streams and Videos
Tutorials
Later
Geocaching contributions
Bike und Cycle Blog
Travel Reports
Paintball
and much more have not set me yet :-)
---
Of course, I did not come to Steemit alone.
I brought the Steemits with me
https://steemit.com/@andiepumpgun
https://steemit.com/@g-noxx
https://steemit.com/@holykroko470
https://steemit.com/@ricksanches
https://steemit.com/@ullala
I will tell you that you should also create such a post.
We just went too blue-eyed to the thing.
Some people
me
XD
---
Thank you for the friendly reception. I am doing really well here.
---
I would also like to thank flauwy again for helping me with his videos
---
Jetzt Noch mal auf Deutsch
Hallo Steemits
---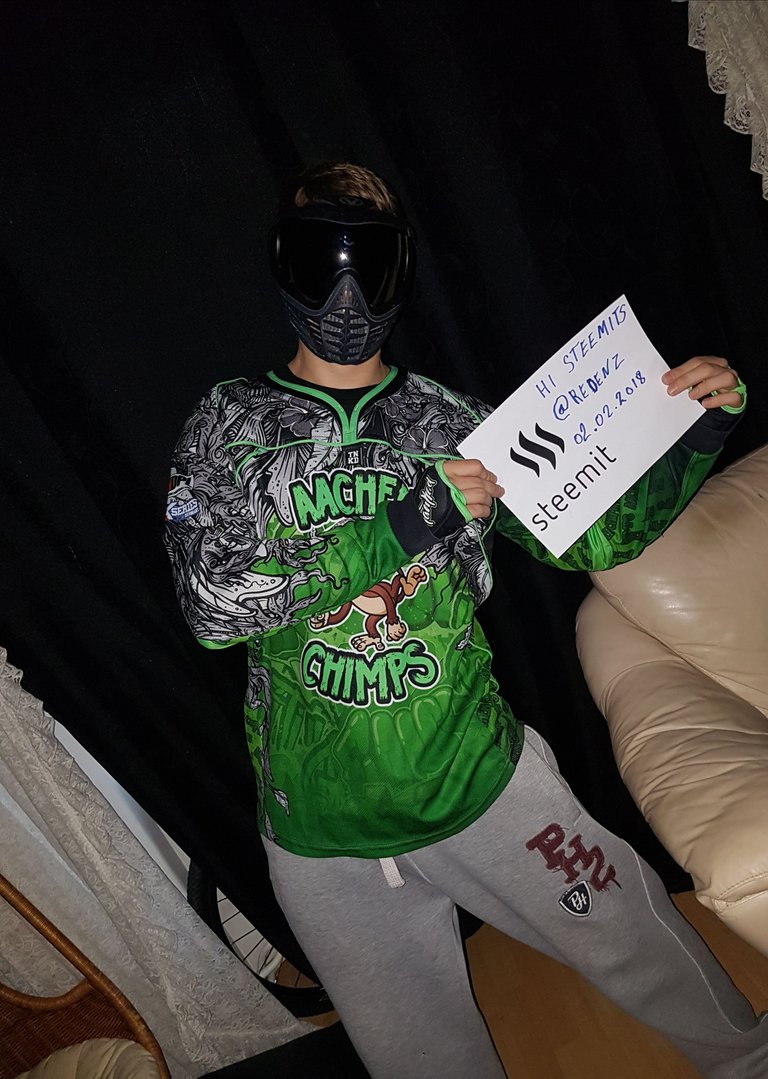 ---
Ich bin sehr froh hier gelandet zu sein.
Aber wie kam es überhaupt dazu ?
Ich folge schon seit längerer Zeit Samper Video auf YouTube.
Eines Tages hat er dann Gott sei dank dieses Video hochgeladen.
---
---
Ich bin sofort begeistert davon gewesen von einer Plattform die alles über die Blockchain laufen lässt.
Da ich mich schon seit längerer Zeit für Crypto interessiere, habe ich mich natürlich sofort angemeldet.
Ich wurde bereits nach einer Woche angenommen.
Am 9.01.2018 habe ich dann das erste mal etwas hochgeladen.
Nur um zu sehen wie das ganze hier Funktioniert.
Eine Woche später habe ich dann damit begonnen Tutorials zu erstellen.
Leider mehr schlecht als recht.
Mein 10 Jahre alter Computer hatte leider nicht die Power die man braucht um gute Videos zu machen.
Also habe ich mir erst mal einen neuen PC zusammengebaut.
Und mir ein anständiges Mikrophone gekauft.
Nun wahr es mir endlich möglich Videos zu erstellen ohne das irgendwas ruckelt oder lagt.
Leider habe ich es nicht hinbekommen hier einen schönen Text Style rein zubekommen.
Auch Schreibprogramme wie World brachten mir nicht das erhoffte Ergebnis.
---
Zum Glück bin ich dann auf die Neulingschallenge gestoßen.
Ich habe daran Teilgenommen und in sehr kurzer Zeit sehr viel gelernt.
Endlich bin ich in der Lage Markdown zu benutzen.
Hoffe meine Texte sind jetzt Strukturiert und überschaubar.
Hier habe ich auch zum ersten mal, in einem Beitrags eines anderen Teilnehmers gesehen, das man eien Vorstellungs Post machen soll.
Deshalb möchte ich jetzt hier mein introduceyourselfnow
machen.
---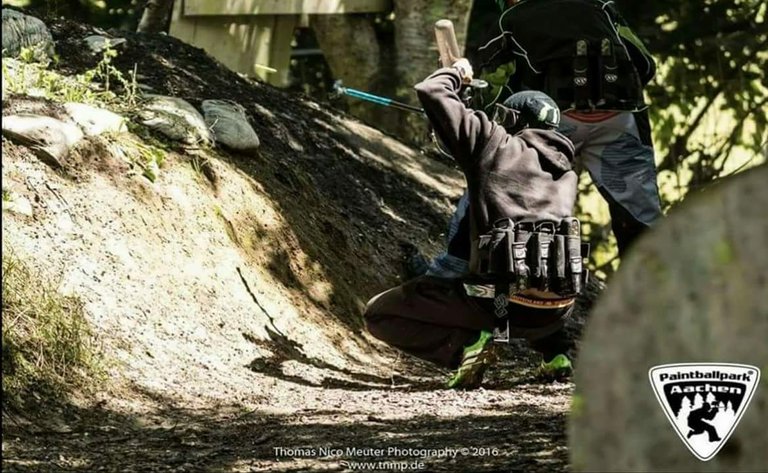 ---
Wer bin Ich
Ich bin @redenz und komme aus der Wunderschönen Stadt Aachen.
Ich bin junge 27 Jahre alt.
Und von Beruf bin ich Elektroschloßer.
Meine Hobbys sind Paintball, Video Games, Geocaching, Music, Traveling, Steemit, Rad fahren und hoffentlich bald auch Motorrad.
---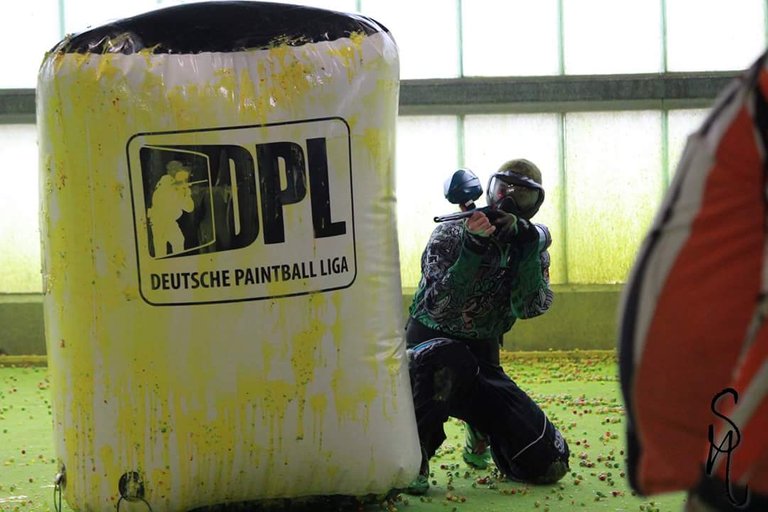 ---
Was ich hier zur Zeit mache
Gaming Live Streams and Videos
Tutorials
Was ich später machen werde
Geocaching Beiträge
Bike und Motorrad Blog
Reise Beiträge
Paintball
und vieles mehr habe mich noch nicht genau festgelegt :-)
---
Natürlich bin Ich nicht alleine zu Steemit gekommen, Ich habe auch ein paar Leute mitgebracht.
https://steemit.com/@andiepumpgun
https://steemit.com/@g-noxx
https://steemit.com/@holykroko470
https://steemit.com/@ricksanches
https://steemit.com/@ullala
Ich werde Ihnen sagen das Sie bitte auch so einen Post erstellen sollen.
Wir sind sehr blauäugig an die Sache rangegangen.
Manche von uns.
Ich.
XD
---
Vielen Dank für die freundliche Aufnahme.
Hoffe wir werden eine schöne Zeit gemeinsam haben.
---
Ich möchte mich nochmal bei flauwy bedanken der mir sehr geholfen hat mit seinen Videos
---
---