Formal Meet and Greet on the Blockchain! 🥳🍻
P.S I invite you to read before getting your copy/paste comment snippets ready - I'm not brand new you silly Steemers!
---
-peeks through the curtain nervously before walking out onto the stage-
Well, hello there everyone! I do apologise as I had meant to make this one of my first posts on STEEM but things got away from me and to be honest - I went away from blogging on STEEM pretty much right after joining. Yes, I found some place that I liked better; STEEM just seemed too confusing, too much of an exclusive community, and I don't even want to get in to how distant the development/administrators seemed to be back when I first came here in January.
Especially for me who utilizes all available avenues for earning free crypto, earning while blogging is a huge factor for me, the writer who writes too much! It didn't seem to be the place for me though, mind you I was just a new egg to the whole blogging thing as it was too. :(
I only made a few posts here but to compare the same few posts on the other platform I use performed a lot better than they did on STEEM, and the community and development team over there seemed a lot more open and accepting. (there is some kind of exclusivity and stuck up attitudes running rampant with a handful of circles in the STEEM sphere it seems..)
But enough about that, let's get to me.
---
Hello, let me Introduce myself! 💋
I have come back to STEEM due to a dApp I had been wanting to use that is exclusive to this blockchain... I love to game and I've especially become interested in games where we can earn cryptocurrencies through playing!
I wasn't so much into using dApps when I first started with crypto due to the fact I never had enough and just started using faucets to collect all my earnings. But now I have farmed those faucets (still do) and played enough crypto poker that I have a little bit of coin to fool around with.
So with that I had started trading on exchanges too, and uninstalled my Android games so they could get replaced with some blockchain dApps!!
This is my life basically; Music, Writing, Rhyming, Playing, Earning...
I'm on the internet all day and have no other life besides what I do on my computer.. But so what, I am happy and that is all that matters. You might not like what I do but that shouldn't be the reason to judge me poorly. My prerogative in life is all about being happy when it comes to your end.
I have no huge life goals of a mansion or hundreds of dollars, no huge goal of a dream wedding [I don't want to ever legally marry actually, and I am a woman!] I am more than fine never growing up, gaming my whole life and just being content to sit silently listening to music and painting with my paint markers.
Yep. I'm a 30 year old kid. Shouldn't matter to anyone if I 'grow up' or not. Live your life as an adult, see how well that does you personally on your death bed ... just saying.
---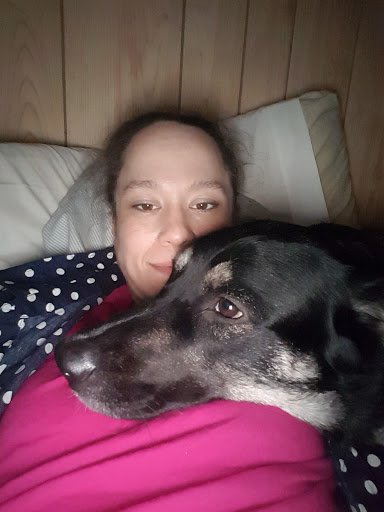 My partner in crime, have never been apart since he was 5 weeks old
My only real purpose I care to pursue in life is doing whatever I want to do that will provide me happiness until the day I die. If I don't live my life and be happy, what is the point of living? I don't feel I should have to sacrifice anything in my life if that sacrifice would make me unhappy in the long run.
That's just me, but I feel as long as we as people are happy in life then why should it matter to anyone else how we live it?
At 30 years old I feel that I am starting to get old. I didn't feel this way in my 20s. It's funny, at 28 I felt as young as a 16 year old but now nearly 3 years later I feel as old as a grandma! I have been through a lot these past few years though, I've been through some things that I never imagined I'd go through in my life. I had a good upbringing, my parents were childhood sweethearts and still together all these years later, and we never wanted for anything.
I had good jobs from the moment I got out into the workforce, my resume is professional and I have a great work ethic, but no matter what, no one is immune to anything in life and we should never take anything we have for granted. I've also learned to never assume that a homeless person is just lazy, or that a drug addict just wants to get high.. Yes I lived through homelessness for over a year in 2017-2018, my dog and I sleeping outside in a stupid town where it's illegal to be homeless (a post about how I ended up here is in the works too).
---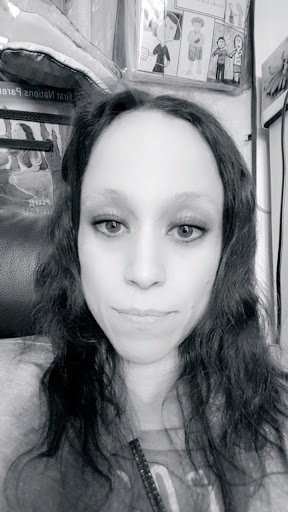 Not sure how I am supposed to do my identity verification, but I'm KharmaScribbles - or a variation of it - on any social media, websites, games, you name it.
@KharmaTweets is my Twitter which has got to be over 10 years old by now, I've shared a few of my posts there already and will of course share this one. I'm on Reddit and Keybase as well. Facebook I actually have two but I'm migrating to using Kharma Scribbles more now. Facebook was the only place I used my real name in Public and it has started to bother me now so pseudonym it is!
---
Come play Monsters with me!
Besides gambling at crypto casinos (no slots, I love poker and blackjack and various other table card games!) my most active gaming right now is done playing Splinterlands! Come join me and maybe we will meet up in matchmaking!
Between blogging and playing, I try to find some time to scribble some poetic lines or sketch a few doodles which you can be sure I'll be sharing with you! Creativity is a huge part of me; I may notbe great at it but I try!
Oh, some of my life stories might even make you cry!
Well, there is so much more you all don't know about me but a few stories I've already started to write, so maybe one night I'll be satisfied enough to share the deeper personal stuff.. but until then, make sure the #music-always-loops!
© KharmaScribbles || ~ 2019
---