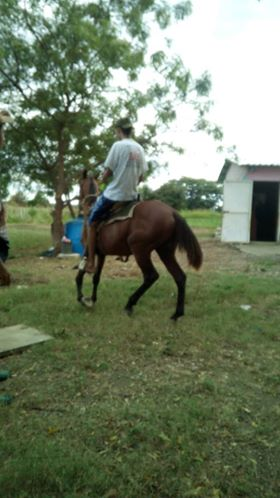 Español
Inglés
---
Hola amigos de Hive, tengo el placer de saludarles de nuevo. Mi nombre es Luis Barrios, tengo 21 años y vivo en la finca de mi familia que queda en una zona rural vía Valle de la Pascua, estado Guárico (Venezuela) llamada Algodonales. Como indiqué en mi primera presentación, me considero un hombre explorador de todo, que cree que el ser humano, independientemente de su sexo debe trabajar el día a día por ser integral y no dejarse llevar o cohibirse de aprender de cosas por solo seguir patrones que alimentan a los estigmas sociales, soy bastante sensible y muy creyente en Dios padre como creador.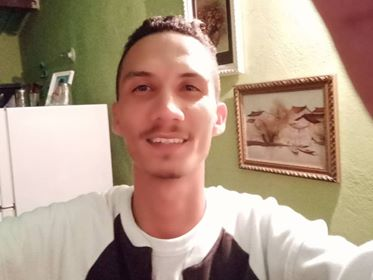 Hello Hive friends, greeting you again Luis Barrios, I am 21 years old. I live in my family's farm, which is in a rural area via Valle de la Pascua, Guarico state, called Algodonales. As I said in my first presentation, I consider myself a man who explores everything and who believes that the human being will be successful because of his sex, he must work day by day for being integral and not letting himself be carried out or restrained from learning about things just by following patterns that feed on social stigmas, I am quite, sensitive and very believer in God the father as creator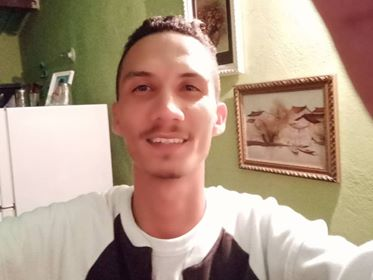 ---
Me gustan las películas de suspenso, terror, comedia, y soy fans de todos los trabajos del gran actor Lee Jun-fan, Daniela Alvarado y Édgar Ramírez, por el lado de la música prefiero más las letras que las pistas o melodías de las canciones. Es decir, voy detrás de la historia y por eso escucho a Marco Antonio Solís, Juan Gabriel, Sin banderas, tercer cielo y Chayanne. En el deporte, practico el fútbol y el voleibol.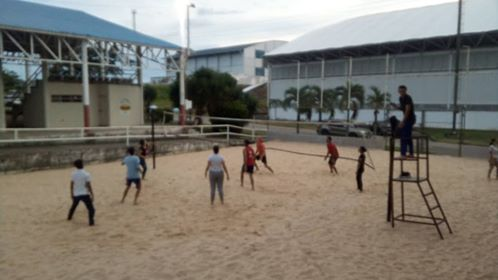 I like suspense, horror, comedy and very fans of all the works of the great actor Lee Jun-fan, Daniela Alvarado and Édgar Ramírez, on the music side I prefer the lyrics more than the tracks or melodies of the songs, In other words, I am going behind the story and that is why I listen to Marco Antonio Solís, Juan Gabriel, Sin banderas, Third Heaven and Chayanne. About sports, I practice soccer and volleyball.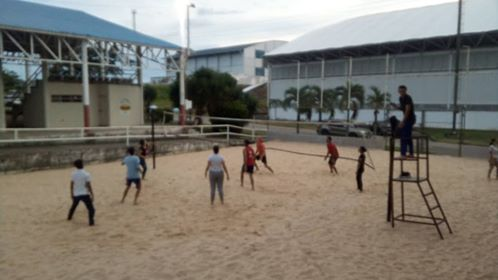 Ingresé en este tipo de plataformas hace aproximadamente dos años, cuando recién estaba iniciando a cursar mi preparación académica en la hermosa carrera de medicina en la UNERG núcleo San Juan estado, Guárico. Lamentablemente, por algunas razones, hasta hace poco tuve que alejarme por un largo periodo, debido a eso solo pude conocer muy poquito. Hoy regreso con las expectativas más amplias que aquella vez, y con muchas ganas de explorar y aprender de este inmenso mundo, que cada día promete más. Me gusta la medicina y más que todo lo veo como una forma de retribuirle a la vida lo maravillosa que es, y sin duda alguna no existen las palabras para explicarles ¿por qué me gusta tanto?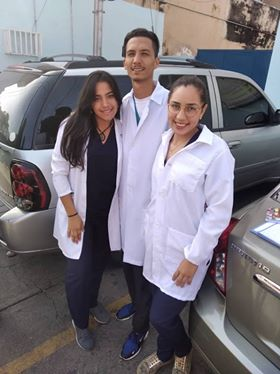 I entered this wonderful platform approximately two years ago when I was just starting my academic preparation in the beautiful medicine career at UNERG nucleus San Juan Edo Guárico and that for some reasons back then and until recently I had to stay away for a long period, because of that I could only get to know very little, but today I return with the broader expectations than that time and with a great desire to explore and learn from this immense world that every day promises more. I like medicine and of all, I see it as a way to attribute to life how wonderful it is and without a doubt, there are no words to explain why I like it so much?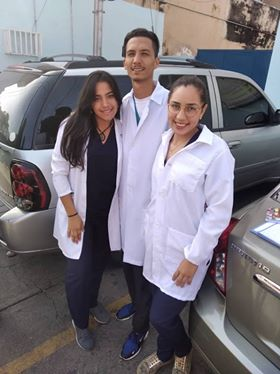 >
---
Al llano, lo considero como mi infancia, fue donde crecí y se que es de gran apoyo al país, ya que aporta el esfuerzo y trabajo de muchas de su gente, que siembra y produce para llenar el plato de muchos en Venezuela. Y no solo eso, también los sabanales, las montañas, los ríos, las lagunas, quebradas y distintos animales.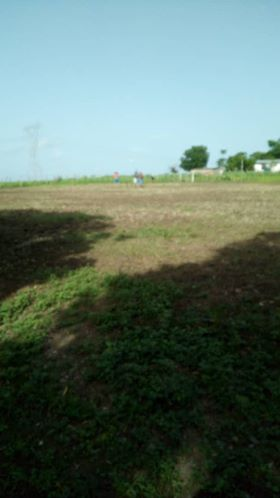 In the plain I consider it as my childhood was where I grew up and I know that it is of great support to the country since it contributes the effort and work of many of its people who plant and produce to fill the plate of many in Venezuela and not only that also the sabanales, mountains, rivers, lagoons, ravines, and different animals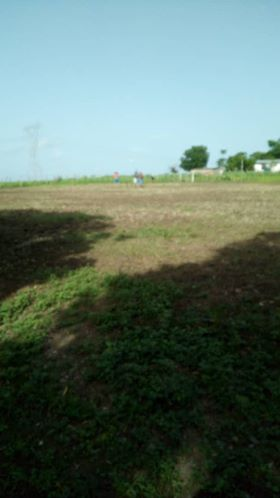 .
---
Les comento que además de la medicina tengo como hobby la actuación y la animación en las cuales he tenido experiencia por las oportunidades que me han brindado en ese campo tan bello del arte. Por la actuación creo destacarme en el arte dramático y por la animación generalmente de opción libre, pero prefiero el lado de las entrevistas para de esa forma tratar de que cada entrevistado nos hable por su alma y no por sus logros.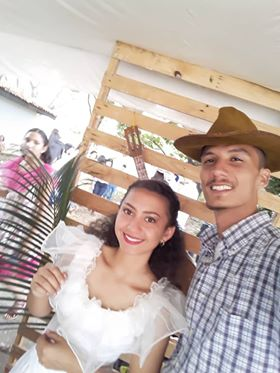 ---
I tell them that in addition to medicine, I have acting and animation as a hobby, in which I have had experience because of the opportunities they have given me in this beautiful field of art. By acting, I think I stand out in dramatic art and generally free-choice animation, but I prefer the interview side so that each interviewee speaks to us for his soul and not for his achievements.
---
---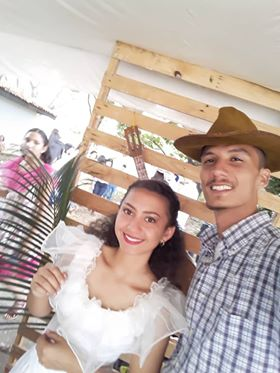 ---
Regreso con muchas más ganas de hacerles conocer las experiencias y aprendizajes diarios de un estudiante de medicina, incluyendo contarles cómo se desarrolla en medio de la pandemia, quiero también que puedan conocer a el llano venezolano y algo que se relaciona con la idea de hacer conocer la vida de muchos de ustedes más allá de esta plataforma. Espero su más.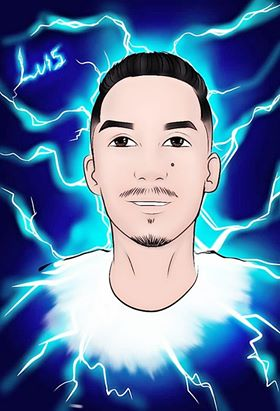 I return with much more desire to make you know the experiences and daily learning of a medical student without stopping to tell you how it develops in the midst of the pandemic, I also want you to know the Venezuelan plain and something that is related to the idea of to make the lives of many of you known beyond this platform. I hope its more.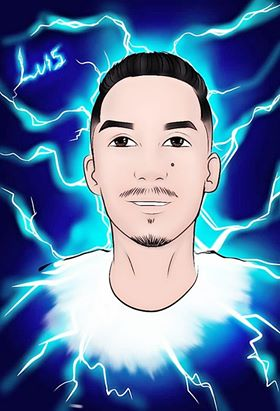 ---
Disfruten mi Llano!!!!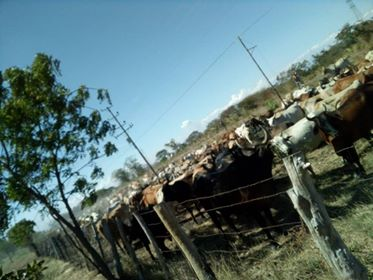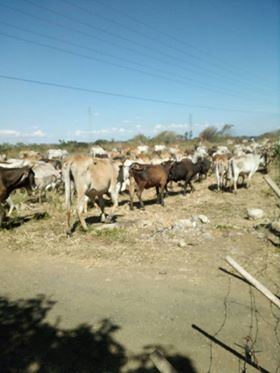 "Fotos Tomadas por mi persona" Imagen capturada con teléfono modelo Blu vivo Go 6.1 en el municipio Rocio, estado Gupárico, Venezuela.