My Introduction
Wow! The process of writing this intro post has really increased my respect for all of the content creators here. I arrived around 2 years ago and have commented here and there but have mostly been a consumer of content. More recently, I've been inspired by the diversity and quality of the content and want to add a bit of myself into the mix. Now, onto my introduction...
I Am.
That's it? You might be asking. Well, adding to that statement begins the process of attempting to define the infinite possibility that is consciousness; an impossible task. But, it sure is a lot of fun to try, so let's start with some recent photos of me that capture the broad strokes of my outside: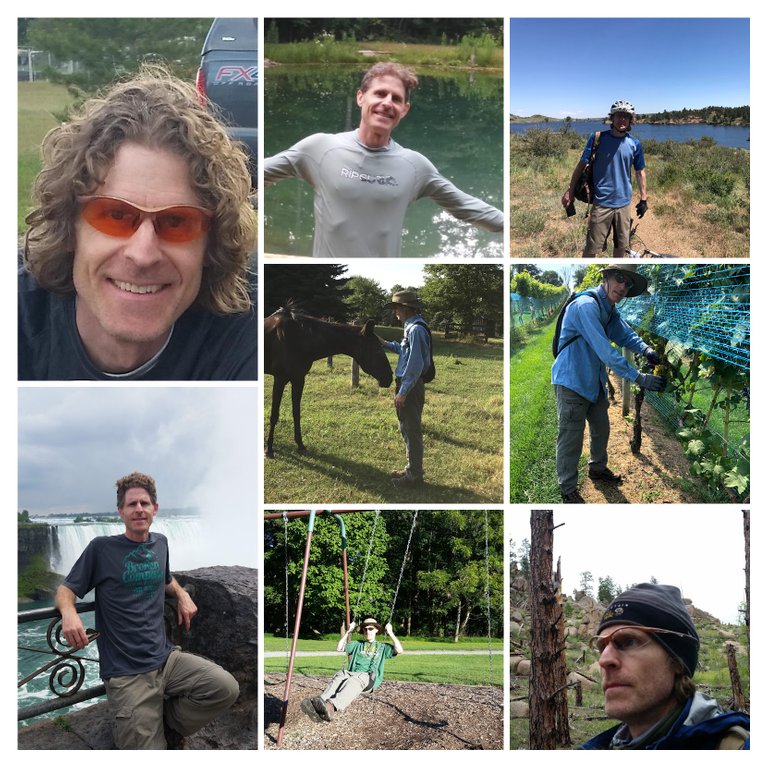 Looking inside, I'd like to share my current list of life guidelines (Pirates of the Caribbean style):
Live with my heart open
Be here now
Don't mind what happens
Wear shoes as little as possible
Choose Love instead of fear
Direct experience is the only way
No attack is ever justified
Every day is a blessing
I've assembled this list over the years, with inspiration from the work of others and through my own observations and intuition.
I don't find much value in focusing on the past, and regarding the future... I've spent too much time there already, holding myself in limbo and bypassing the only time that actually exists... Now. Once I took the blinders off and started seeing and participating in the ever unfolding process of life, interesting possibilities started to show up again.
This brings me full circle back to Steem because this is a place of opportunity... to meet like minded people, to be exposed to new ideas, to help and be helped by others, to express creativity, and to reunite with members of my soul tribe.
Love and blessings to you all!
---
---