---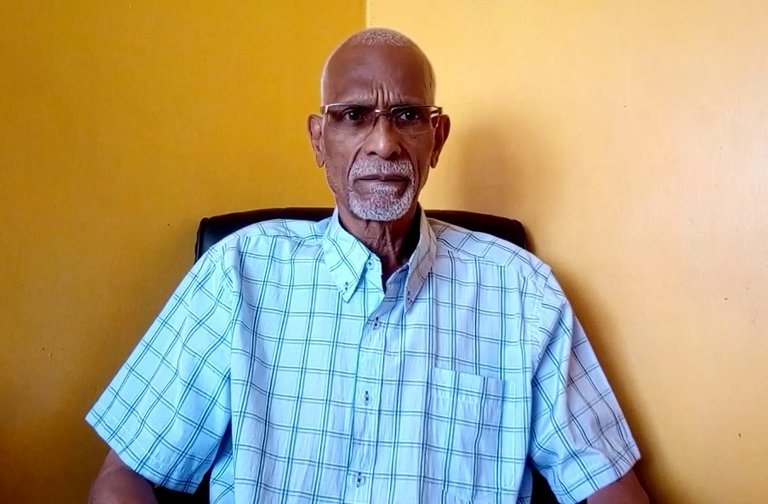 ---
Hola todos Soy Gerardo Nicolás Guerra reyes nací en Caracas Venezuela el 03 de Febrero de 1945, escribí mis primeros poemas a la edad de 20 años. Cuando se me propuso la idea de realizar este hermoso poemario relacionado con el amor, la amistad, la naturaleza y la vida cotidiana, me sentí emocionado con la idea, pero nunca imagine la gran experiencia que me tocaría vivir al adentrarme en el apasionante mundo de la poesía y todas las emociones que se experimentan al leer y pronunciar sus rimas.
Es la primera en todos los años que llevo sobre este mundo, que compartiré de forma de digital estas creaciones que he hecho a lo largo del tempo para ustedes con mucho amor
Prometo plasmar en cada uno de ustedes, anécdotas relacionadas con el amor platónico o el amor prohibido, también expresare mi pasión por el llano y sus costumbres, así también manifestar el cariño por un amigo y hasta mi admiración por las obras de arte. Todo esto lo hare a través del verso y la rima que sale de la tinta dirigida por mis manos y el pensamiento. En verdad hay un Infinito de poemas que brotan del interior del alma. Les invito a disfrutar de esta maravillosa colección de poemas que compartiré con usted en formato de video, estoy seguros los hará soñar e imaginar.
Hello everyone. I am Gerardo Nicolás Guerra Reyes was born in Caracas Venezuela on February 3, 1945, I wrote my first poems at the age of 20. When the idea of ​​making this beautiful collection of poems related to love, friendship, nature and everyday life was proposed to me, I was excited by the idea, but I never imagined the great experience that I would have to live when entering the exciting world of poetry and all the emotions that are experienced when reading and pronouncing its rhymes.

It is the first in all the years that I have been on this world, that I will share digitally these creations that I have made over time for you with much love.
I promise to capture in each one of you, anecdotes related to platonic love or forbidden love, I will also express my passion for the plain and its customs, as well as express my affection for a friend and even my admiration for works of art. All this I will do through the verse and the rhyme that comes out of the ink directed by my hands and thought. In truth there is an infinity of poems that spring from the interior of the soul. I invite you to enjoy this wonderful collection of poems that I will share with you in video format, I am sure it will make you dream and imagine.
---