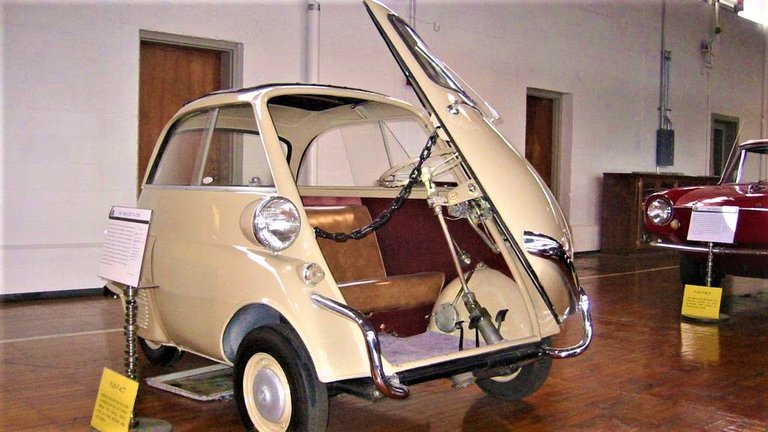 Src
I don't know about this car but it is rather a bizarre, simple, and indeed still beautiful kind of a mini Car, this particular one was used in the episode of the "Family Matters" starring Carl Winslow and Steve Urkel.
Later the car is identified with a catchy name "Urkel Car" because of this particular episode of "Family Matters".
Src - YouTube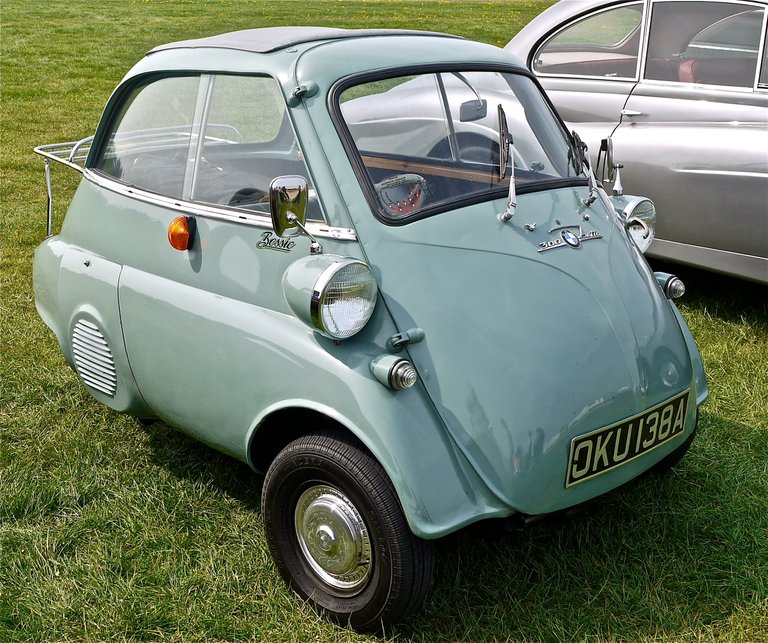 Src



Src
The BMW Isetta is actually called a "Quadricycle" and has a 298 cc or 0.298 Liter single-cylinder 4-stroke engine and can run at the top speed of 53 miles per hour or 85 km per hour.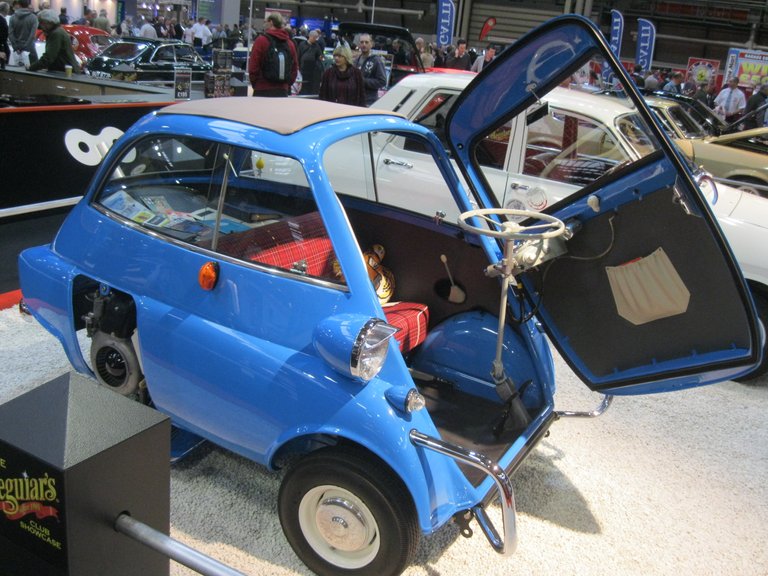 Src
It does look that it is very cozy inside when you board it. I wouldn't recommend this personally to be used in long trips or distances but of course you can because it has a BMW engine which I guess that will not give you headaches when you are in a travel adventure in specific kinds of roads.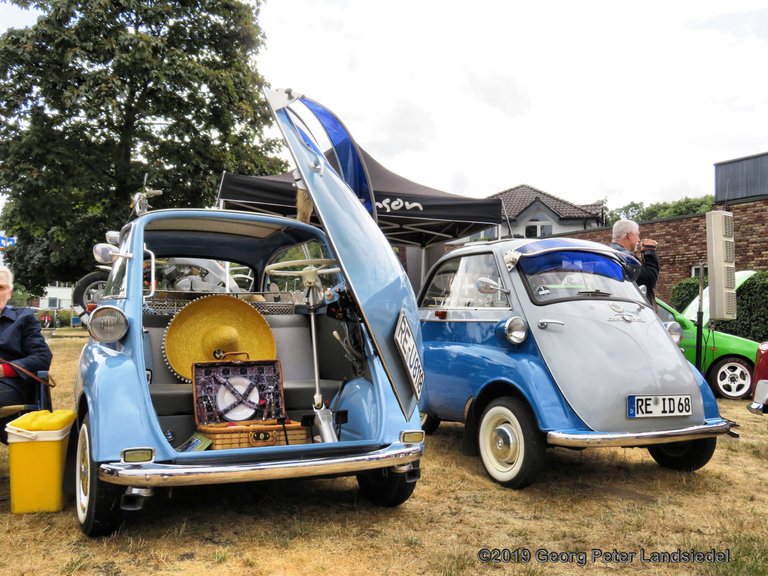 Src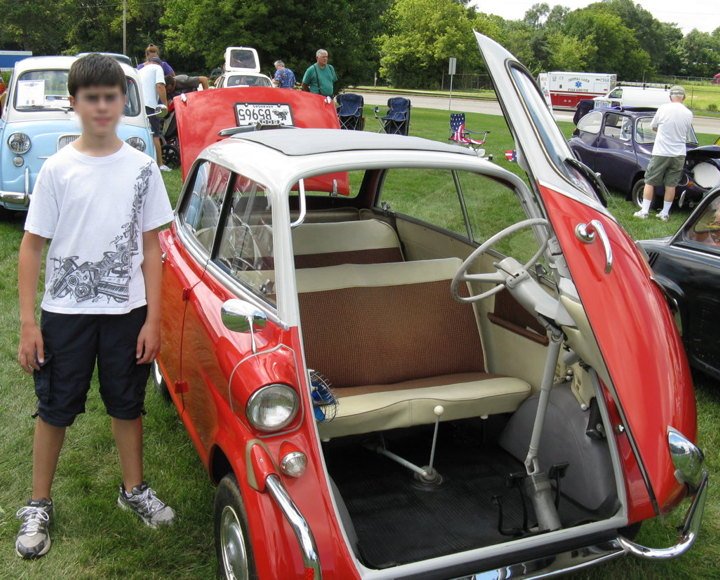 Src
The Isetta 600 With A Boy (5'3" In Height) Standing Beside It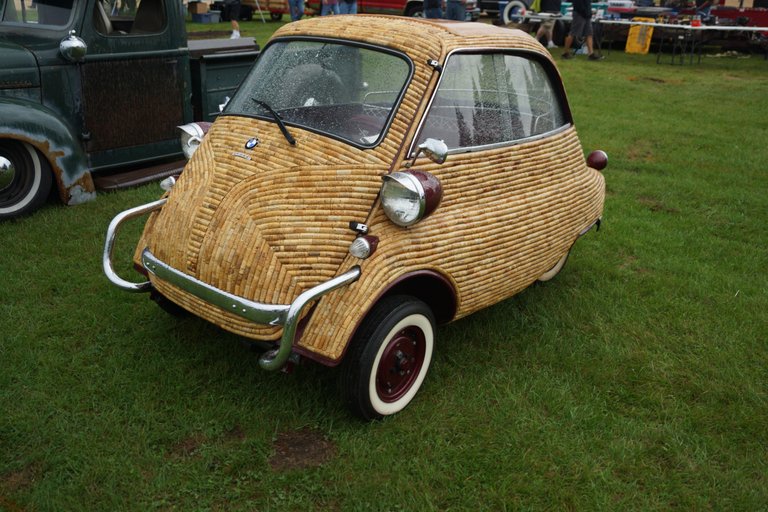 Src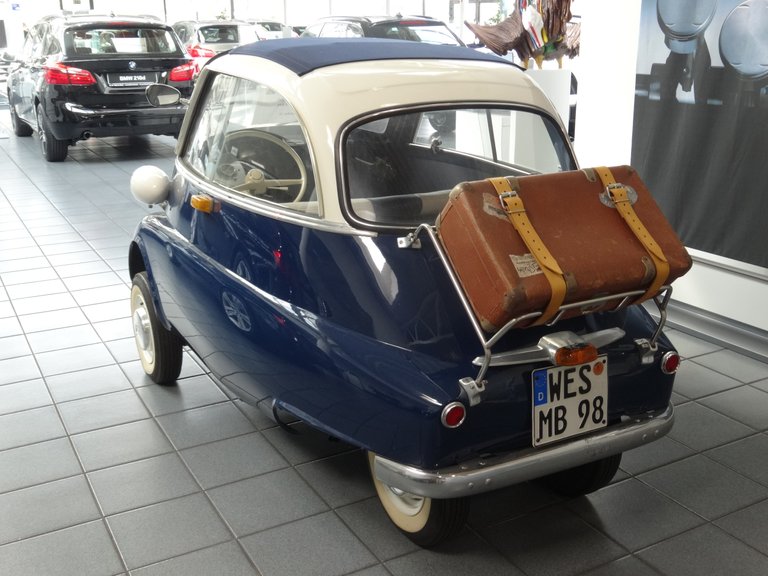 Src
Carrying some of your Baggage or Luggage is possible with BMW Isetta
It is good to own this kind of a car if you have the fund for it of course and the will to find parts which I guess will be hard to find since this uses a BMW engine specifically made for this kind of a "Car".
Now small electric vehicles can rival this car with more functionality other than transporting people. But using this car will make you dry in a rainy situation so if you do not have a dehumidifier or A/C installed it could get very well damp inside and fast. Still a nice can and I would like to have one if I can afford it.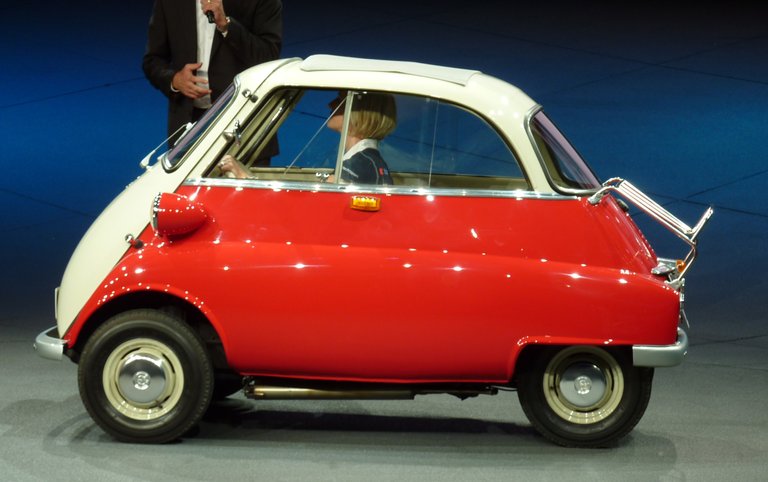 Src