Good morning everybody!
This is an interesting article by Peter Diamandis (author of "Bold"):
https://www.linkedin.com/pulse/human-capital-abundance-peter-h-diamandis/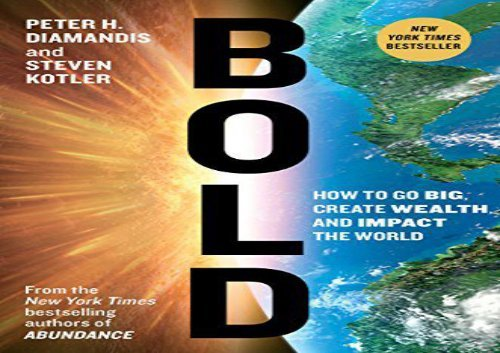 "We are about to massively increase the amount of Human Genius on planet Earth in two distinct ways.
First, by identifying and connecting those geniuses that already exist, but lack access to the right tools (i.e. they are off the grid).
And second, by connecting the average human cortex to the cloud, amplifying human intelligence (HI) with high-bandwidth Brain-Computer Interfaces (BCI)."
...
"With 5G on the ground, balloons in the air and private satellites blanketing the Earth from space, we are on the verge of connecting every person on the planet with gigabit connection speeds at de minimis cost."
I consider Steem the best suited network to connect creative people and to directly reward them for publishing their ideas, art or other content. In the long term the possibility to directly reward content-producers should bring forward the best ideas:
Let's make Steem the network of choice for these geniuses.
Let's make Steem the network where geniuses connect and exchange their ideas.
Let's make Steem the network where new ideas are created and published.
Cheers!