Howdy folks and greetings from the Great Plains of North Texas!
I try to find inspiring stories on Sunday and this is such a story today. This guy named Gary Hovey from Ohio was a commercial welder and metal fabricator until he had to stop working because of his Parkinson's disease.
But instead of moping around and being depressed about the cards life had dealt him...he put is welding skills to work and began creating sculptures from used stainless steel knives, forks and spoons.
Here's Gary with one of his creations: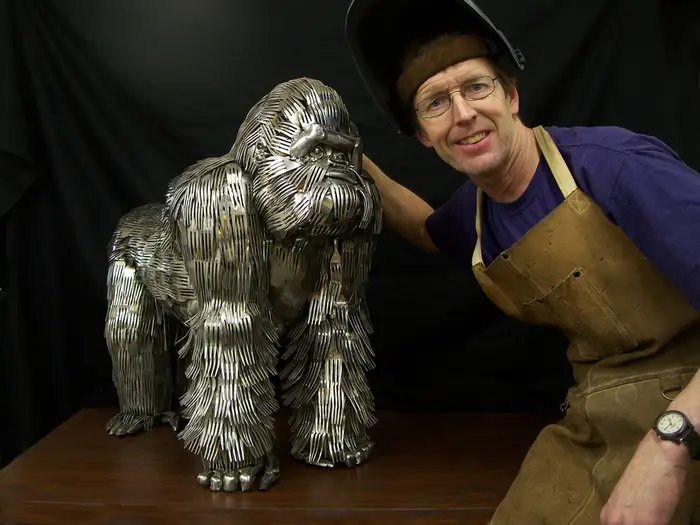 I don't know why he decided on that medium to work with but it's pretty awesome that he takes cutlery that people throw away or are selling at garage sales and turns them into something special.
Here's a few of his pieces:
This Bald Eagle is on display at the country court house in Decatur, Illinois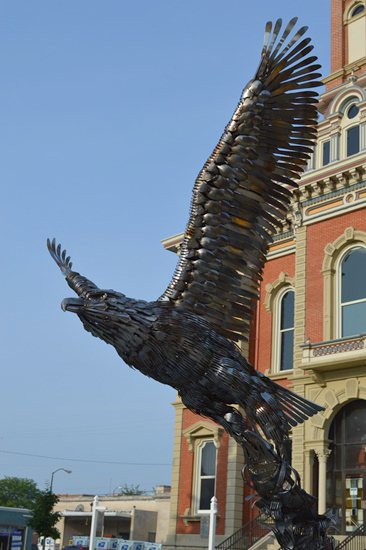 And this Grizzly Bear stands in front of the court house in Sioux Falls, South Dakota: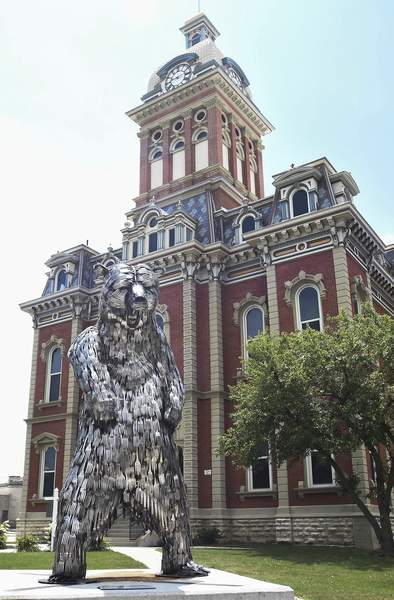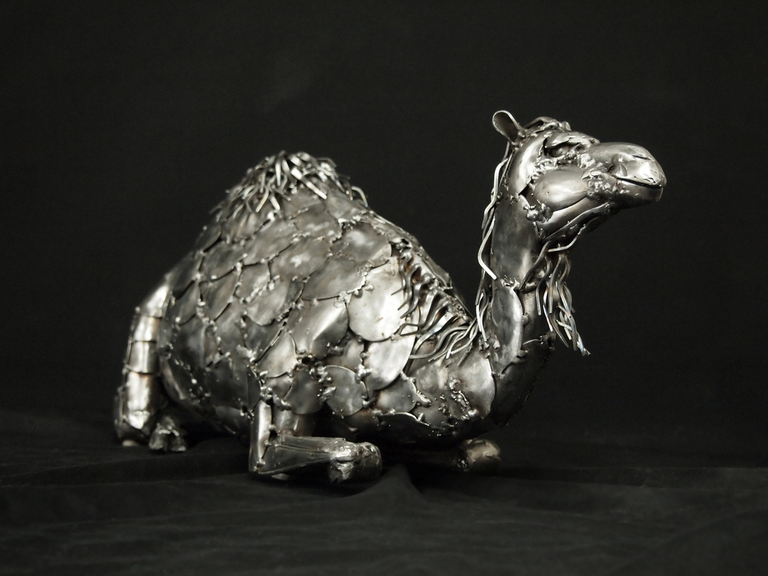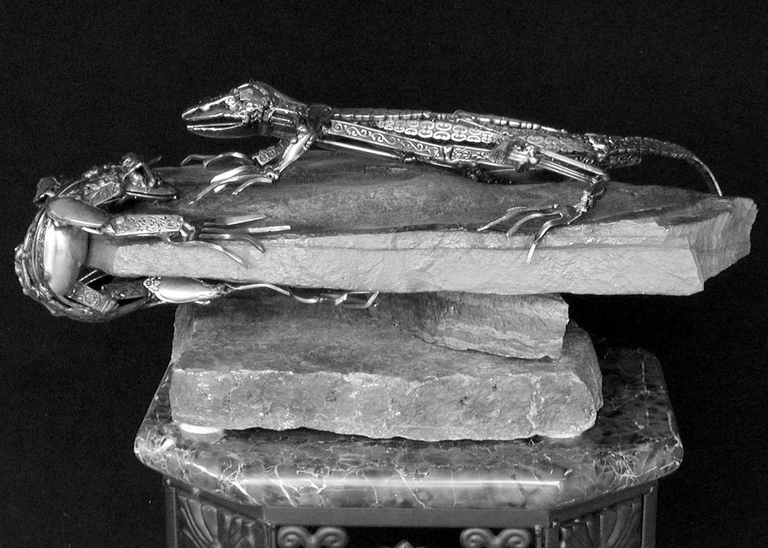 Gazelle..this is a good sized on at 18 inches high and 24 inches long: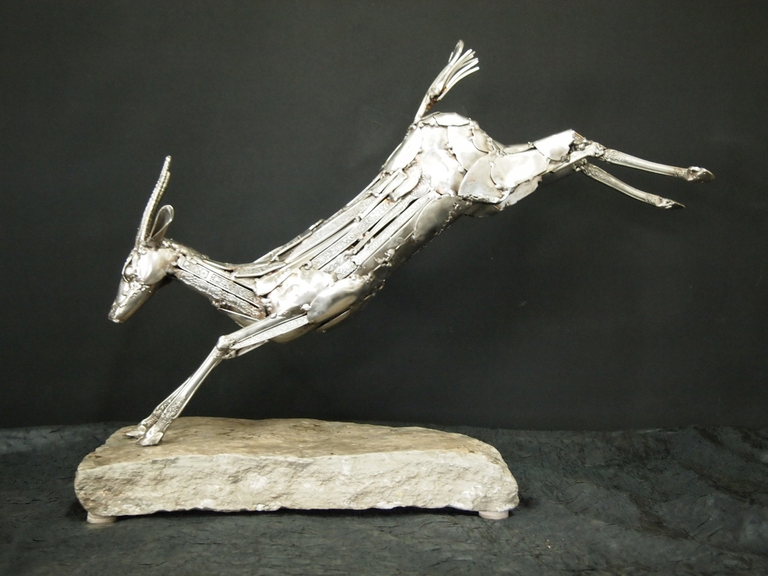 Close up of the Gazelle: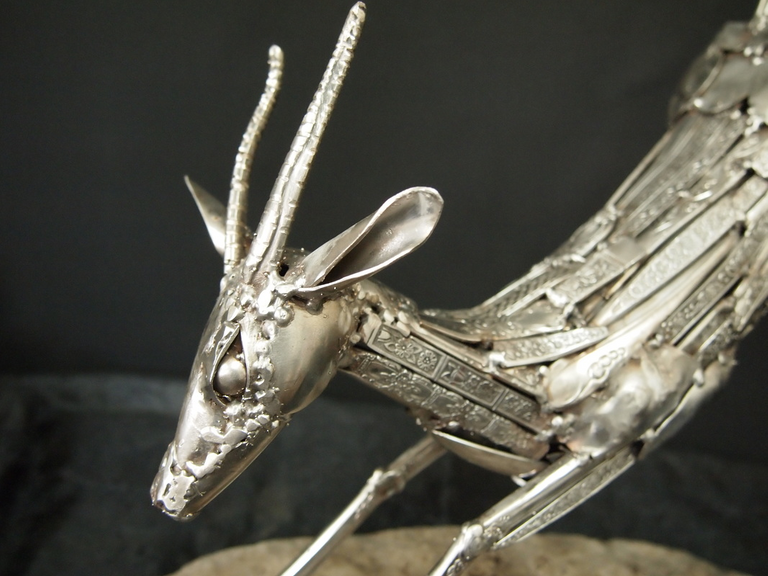 Look at those chicks..lol.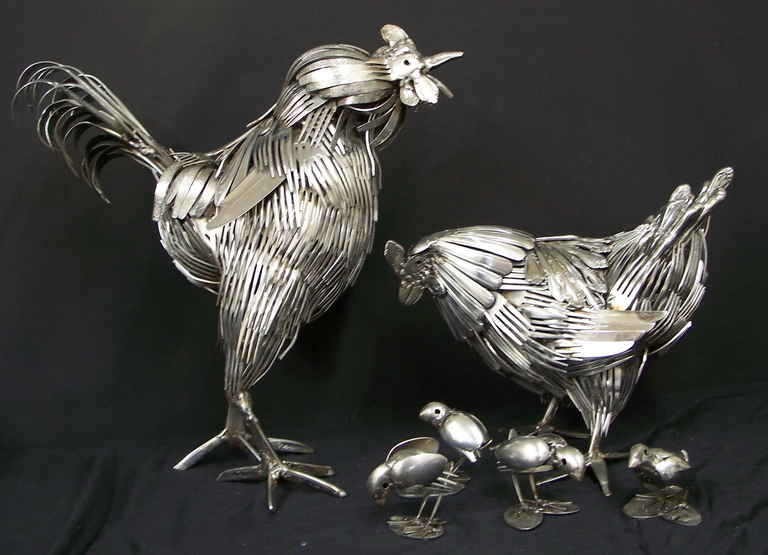 Red Tailed Hawk: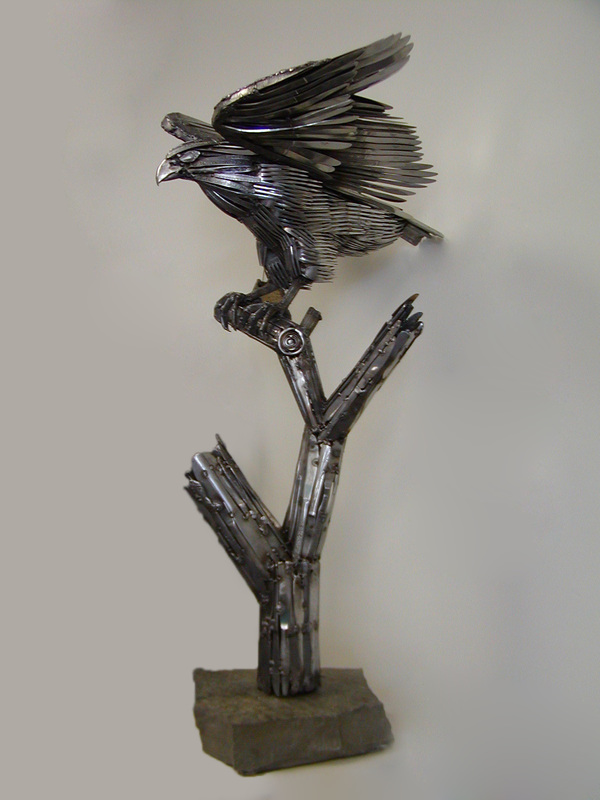 Close up of the head:
Love those ears: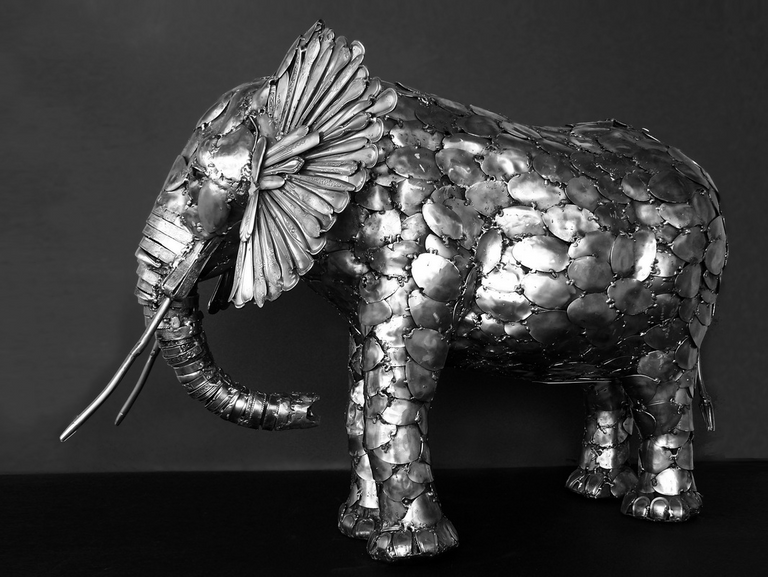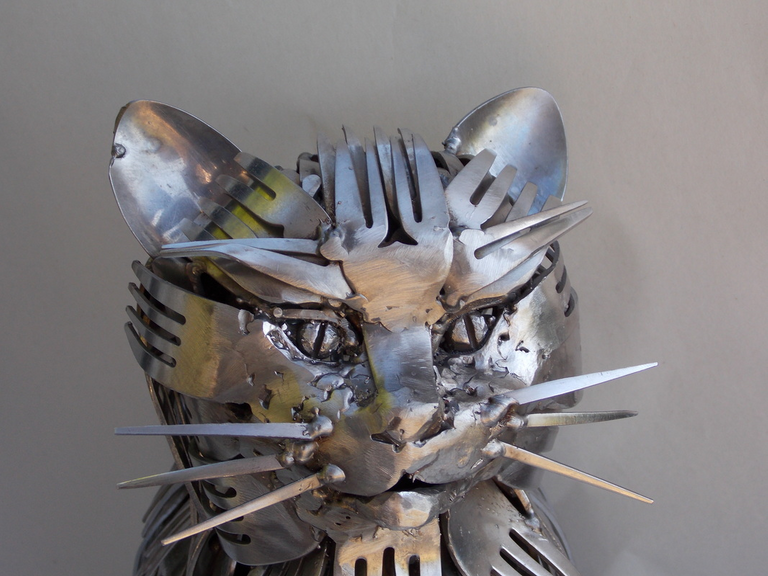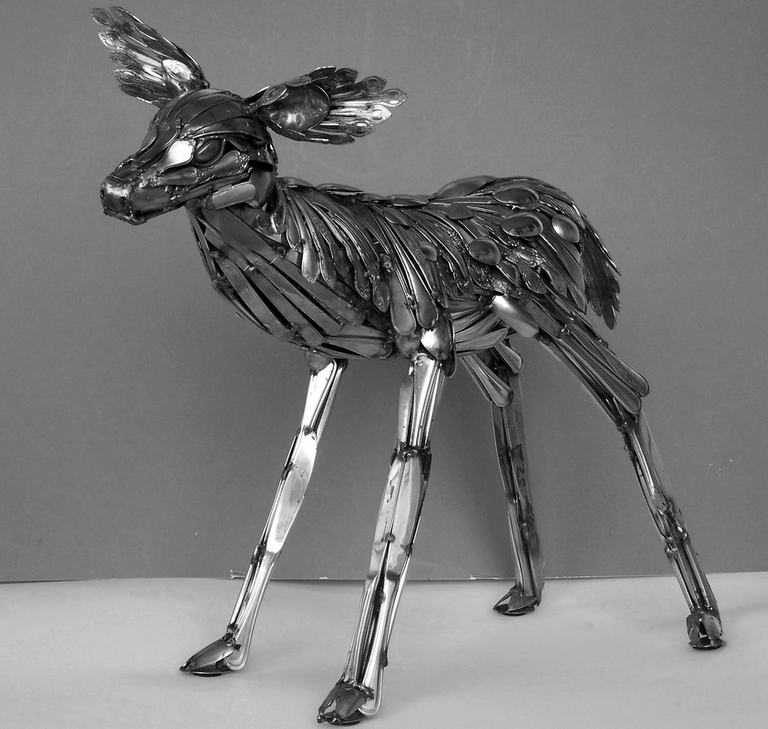 Ok, you get the idea. These are just a few. All photos are from his website: hoveyware.com
He does a huge variety of animals and he does take commissions to create what you want.
Almost everything on his site is for sale and prices run from $50 for a chick to $5,000 for a Gorilla!
Here's what Gary has to say about his situation:
"Since I can't work a regular job anymore, making my art gives me purpose. I want my story to inspire others to look for what they can do despite what has happened to them." source
He's a great role model! God bless you Gary. With the amazing treatments they're coming up with like gene editing, it won't be long before Parkinson's is history.

I need to have him make a howling coyote to put by the front gate, we listen to those critters every night.
Thanks for reading folks, God bless you all!
-jonboy
Texas