Hi everyone! Welcome to Thursday is Butterfly Day and Insect Day Giveaway- Week 50! Thanks to all who have joined the Insect Pub Community! If you would like to join, please do the following:
1-Click on this link: https://beta.steemit.com/trending/hive-100514
2-Log in with your Steemit name and posting key.
3-Subscribe to Insect Pub.
Gather around the Insect Pub to see butterflies and other insects from around the world, and to make new friends. Post your butterfly and other insect photos or artwork for a chance to win Steem Basic Income units. A minimum of 2-SBI will be given away; 1-SBI for photos and 1-SBI for artwork. If no artwork is submitted, then 2-SBI will be given away for photos. Entries will not be judged and winners are chosen at random. You have 6 days for entries in this post and then a new one will begin. Thanks so much for all of your wonderful entries and I enjoy each and every one of them. The winners for Week 49 are: @borjan, @olivia08 and @rem-steem. Congratulations!
Here are the rules for the Giveaway.
1-One submission per person per week.
2-Photos and artwork must be your own work. Photos and artwork from the internet will not be accepted.
3-Click on this link: https://beta.steemit.com/trending/hive-100514 which will take you to the Insect Pub Community. Click on NEW POST and make your butterfly or insect post there. Use #insect pub as your first tag. You can use #butterflyday as your second tag . After submitting your post, click on Resteem if you would like your post to show up in your blog.
4-IMPORTANT! You must put the link to your post in the comments below to be entered in the Giveaway.
5-Upvotes to this post are not required.
I am going through some medical problems and I ask that you please be patient with my comments and replies during this time. Thank you!
I am looking forward to your entries!
Here are my photos for this week.
Paper Wasp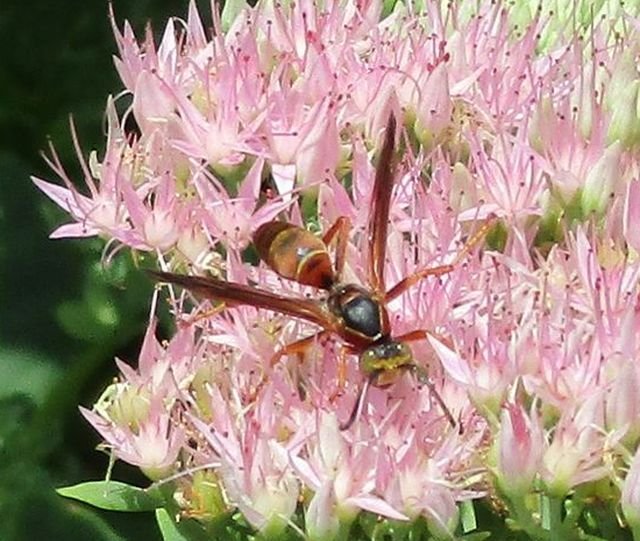 There are approximately 700 species of Paper Wasps worldwide and 22 species in North America. They make their papery nest by chewing plant and wood fibers, and mixing them with their saliva; hence their name. The Queen begins to build the nest in the spring, lays her eggs and forms the colony. In late summer or fall, the colony dies except for the new mated Queen who overwinters and begins the cycle anew the following spring.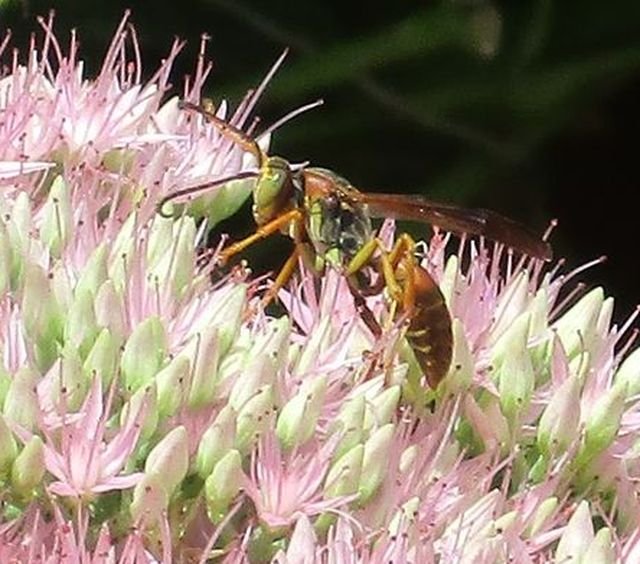 Thanks for stopping by!
All photos are my own.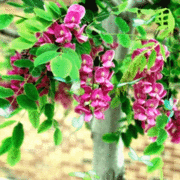 This pretty butterfly Gif is brought to you by @brisby. Thank you!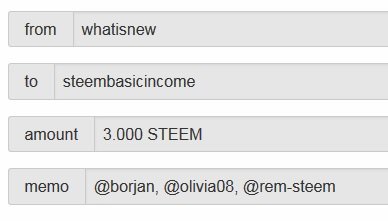 Proof of transfer.
Are you looking for another caring community where your creativity and imagination can run wild? A place where you have the opportunity to win prizes for your participation? Are you looking for support or for a place that you would like to support? Then head on over to the Freewrite House and have some fun.