Hi everyone! Sorry for the delay. I have tried to post this 2 other times and lost everything. Our friend @chromiumone came to the rescue and I hope that the third time is the charm.
Welcome to Thursday is Butterflyday and Insect Day Giveaway- Week 48! Thanks to all who have joined the Insect Pub Community! If you would like to join, please do the following:
1-Click on this link: https://beta.steemit.com/trending/hive-100514
2-Log in with your Steemit name and your posting key.
3-Subscibe to Insect Pub.
Gather around the Insect Pub to see butterflies and other insects from around the world, and to make new friends. Post your butterfly and other insects photos, or artwork for a chance to win Steem Basic Income units. A minimum of 2-SBI will be given away; 1-SBI for photos and 1-SBI for artwork. If no artwork is submitted, then 2-SBI will be given away for photos. Entries will not be judged and winners are chosen at random. You have 6 days for entries in this post and then a new one will begin. Thanks so much for all of your wonderful entries that I continue to enjoy. The winners for Week 47 are: @hangin, @belkisa758, @sarimanok, @annephilbrick, and @omra-sky. Congratulations!
Here are the rules for the Giveaway.
1-One submission per person per week.
2-Photos and artwork must be your own work. Photos and artwork from the internet will not be accepted.
3-I think that since communities are now live you don't have to use #hive-100514 tag if you have already subscribed to Insect Pub. Only use #insectpub or #butterflyday tags so you won't have any problems with posting. I will keep you updated on this. PLEASE SEE UPDATE IN THE COMMENTS!
4-IMPORTANT! You must put the link to your post in the comments below to be entered in the giveaway.
5-Upvotes to this post are not required.
I am looking forward to your entries!
Here are my photos for this week.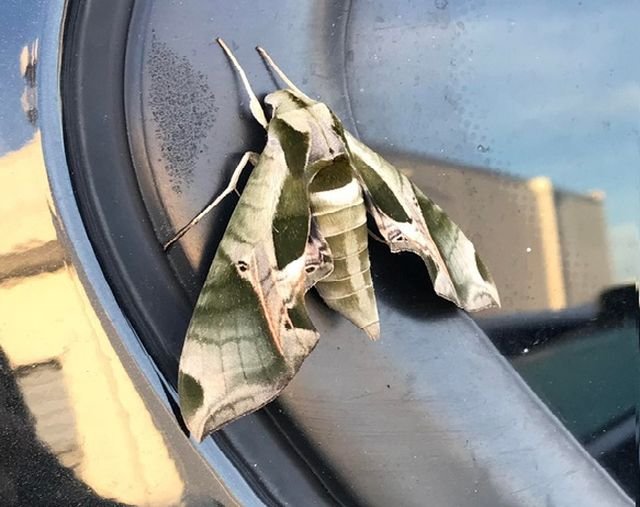 Look at this amazing Pandorus Sphinx Moth (Eumorpha pandorus) that was found on a car in a parking lot. It is a large moth with a wing span of 3 1/4 - 4 1/2 inches. The colors of light brown and olive green, along with this interesting pattern is a perfect camouflage for hiding in the foliage. This sphinx moth is nocturnal and is best seen during its active times which are dawn and dusk. These fast fliers can be found sipping nectar from milkweed plants, petunias, bouncing bet, and white champion. Their host plants are in the grape family such as Virginia Creeper and Peppervine. According to butterflyandmoths.org, Pandorus Sphinx moths can be found in "Nova Scotia and Maine, west through southern Wisconsin to central Kansas, south to south Florida and south Texas." I found this one in northeastern USA.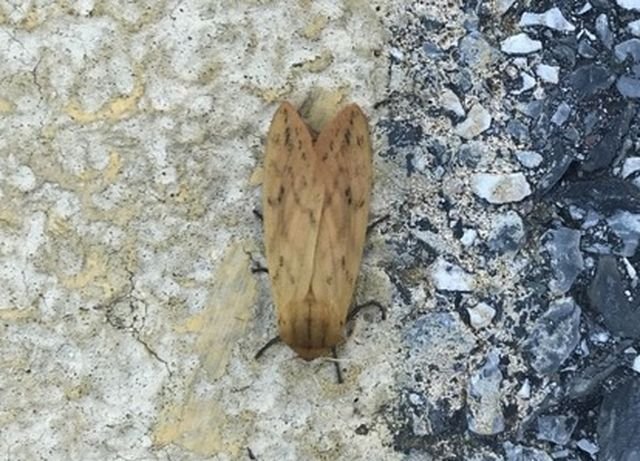 Here is another large moth that was found in the same location and I was not able to identify it.
Thanks for stopping by!
All photos are my own.
Information Source: butterfliesandmoths.org, uwm.edu, sphingdae.us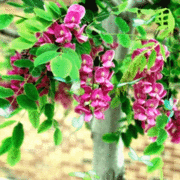 This pretty butterfly Gif is brought to you by @brisby. Thank you!

Proof of transfer.
Are you looking for another caring community where your creativity and imagination can run wild? A place where you have the chance to win prizes for your participation? Are you looking for support or for a place that you would like to support? Then head on over to the Freewrite House and have some fun.