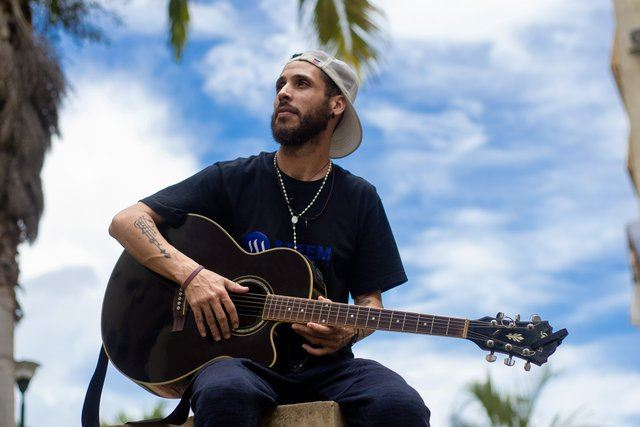 @edwardstobia, our next Friday (November 1) performer.
hace unos dias iniciaron Los conciertos en steemit!! especificamente en @innerblocks y @steemterminal, hablare de Los ultimos dos eventos que hemos tenido y su desarrollo:
A few days ago the concerts started on steemit !! Specifically in @innerblocks and @steemterminal, I will talk about the last two events we have had and their development: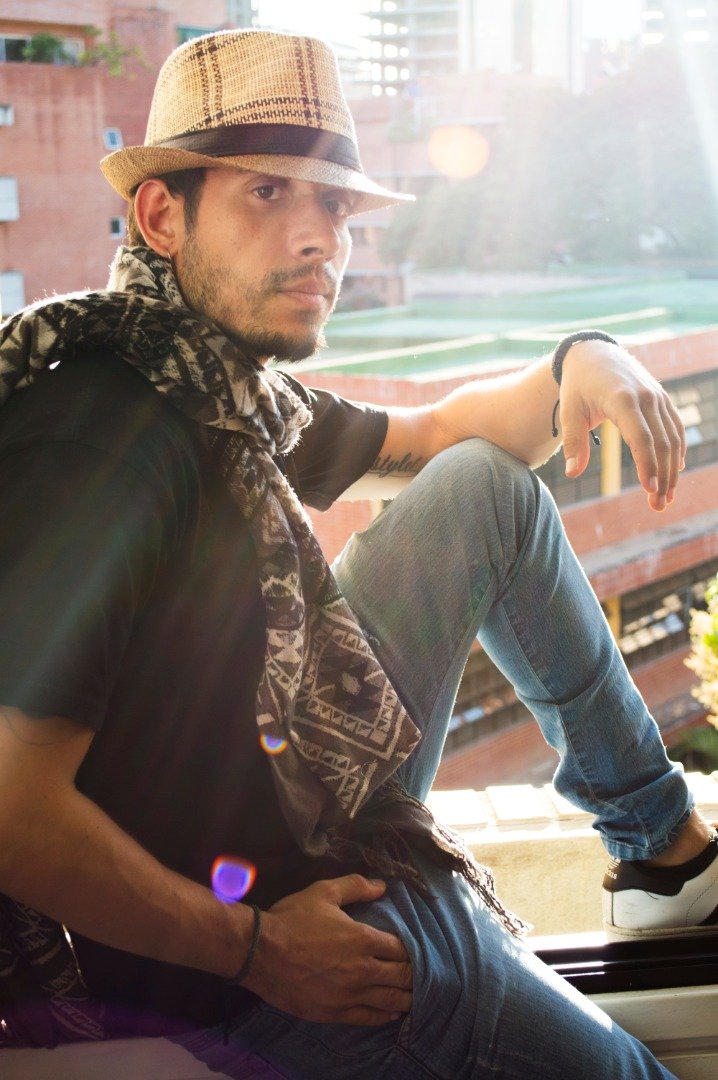 nuestro primer concierto se desarrolló en el servidor de innerblocks con Alberto Cabezas @betotrovador quien nos compartió música de medicina original, entre originales y covers, apenas Dias antes de el concierto Alberto habria sufrido un accidente que lo llevo a estar de reposo unos Dias, me alegra que hayan sido su pierna y no sus Manos porque puede seguir creando Arte, Creo que este tiempo le ha sacado el provecho a escribir canciones, mandando fuerza espiritual a Las personas.
Durante ese concierto encendimos incienzos, armonizando el area donde nos encontrabamos, la afinación A=432hz haria el resto.
Las canciones de Alberto van enfocadas a la naturaleza y a la conexion con el ser, buscando darnos valentia, apoyo y fuerza en El momento.
our first concert was held on the innerblocks with Alberto Cabezas @betotrovador who shared us with original medicine music, between originals and covers, just days before the concert Alberto would have suffered an accident that led him to rest for a few days, I'm glad it was his leg and not his hands because he can continue creating art, I think this time has taken the I benefit from writing songs, sending spiritual strength to people.
During that concert we lit up, harmonizing the area where we were, the tuning A = 432hz would do the rest.
Alberto's songs are focused on nature and the connection with being, seeking to give us courage, support and strength in the present moment
---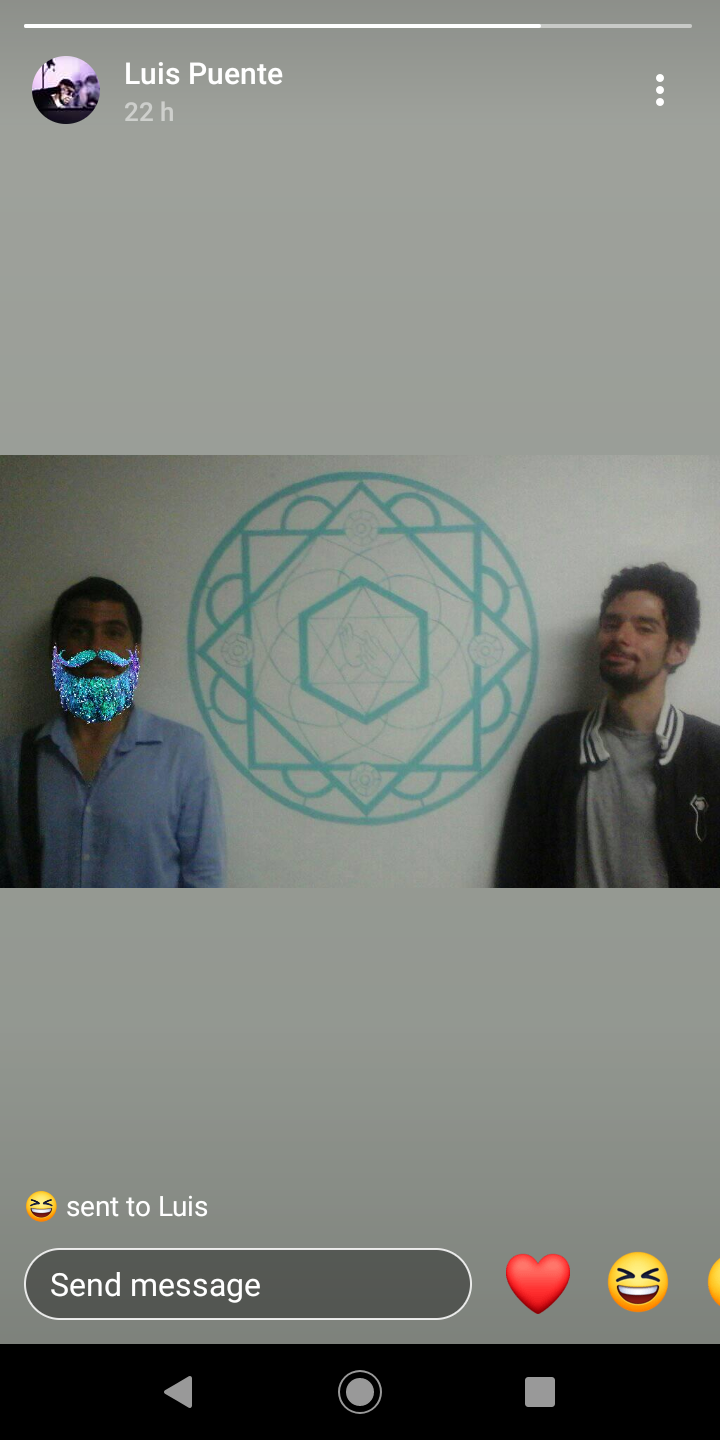 para el siguiente viernes teniamos en mente trabajar la primera semana de nuestros conciertos en @steemterminal, sin embargo por algunos detalles tecnicos, para poder dar el concierto me lleve a los artistas a neoxian, dónde tocamos por largas horas.
For the following Friday we had in mind to work the first week of our concerts at @steemterminal, however for some technical details, to be able to give the concert I took the artists to Neoxian, where we played for long hours.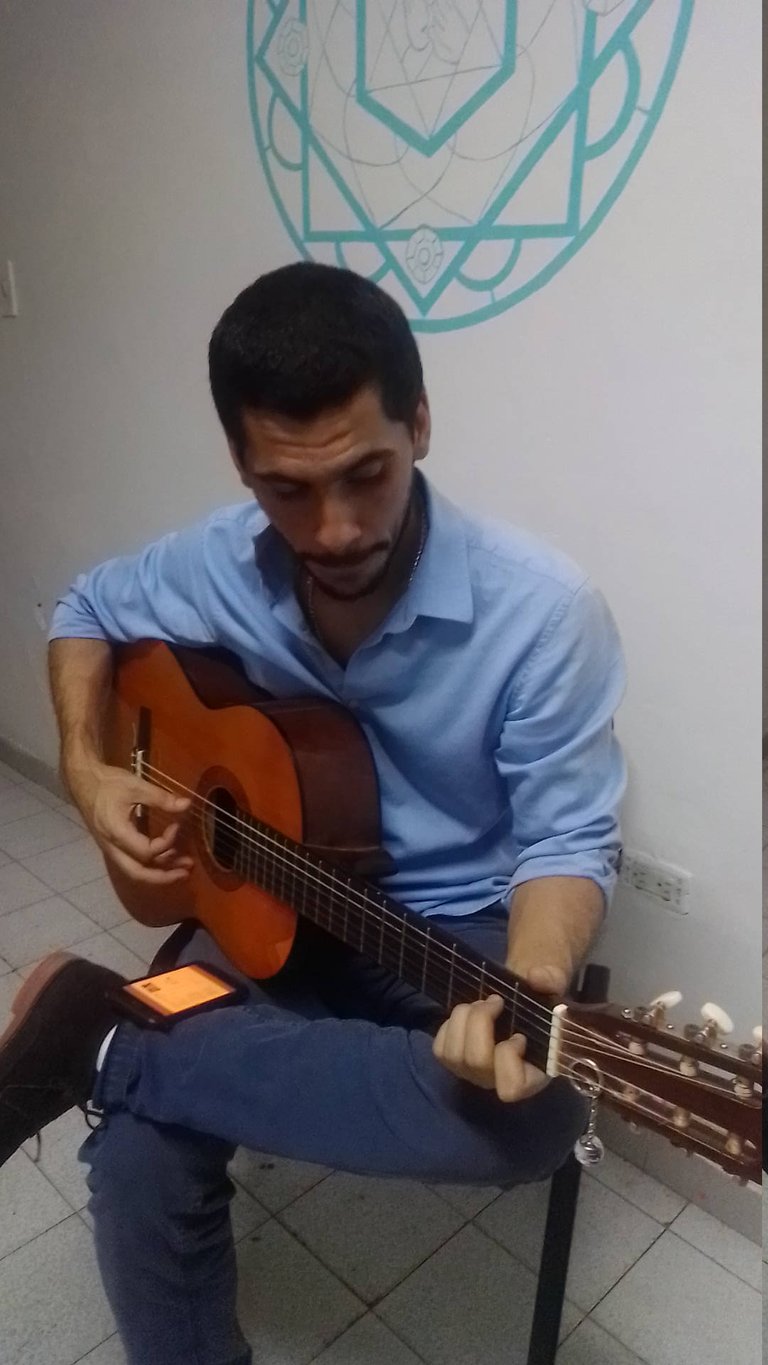 Carlos Queipo es un músico de medicina que entre música Hindu y música de medicina andina comparte la sanación y la felicidad de su persona para todas Las Almas que esten cerca de su guitarra y voz
Carlos Queipo is a musician who between Hindu music and Andean medicine music shares the healing and happiness of his person for all Souls that are close to his guitar and voice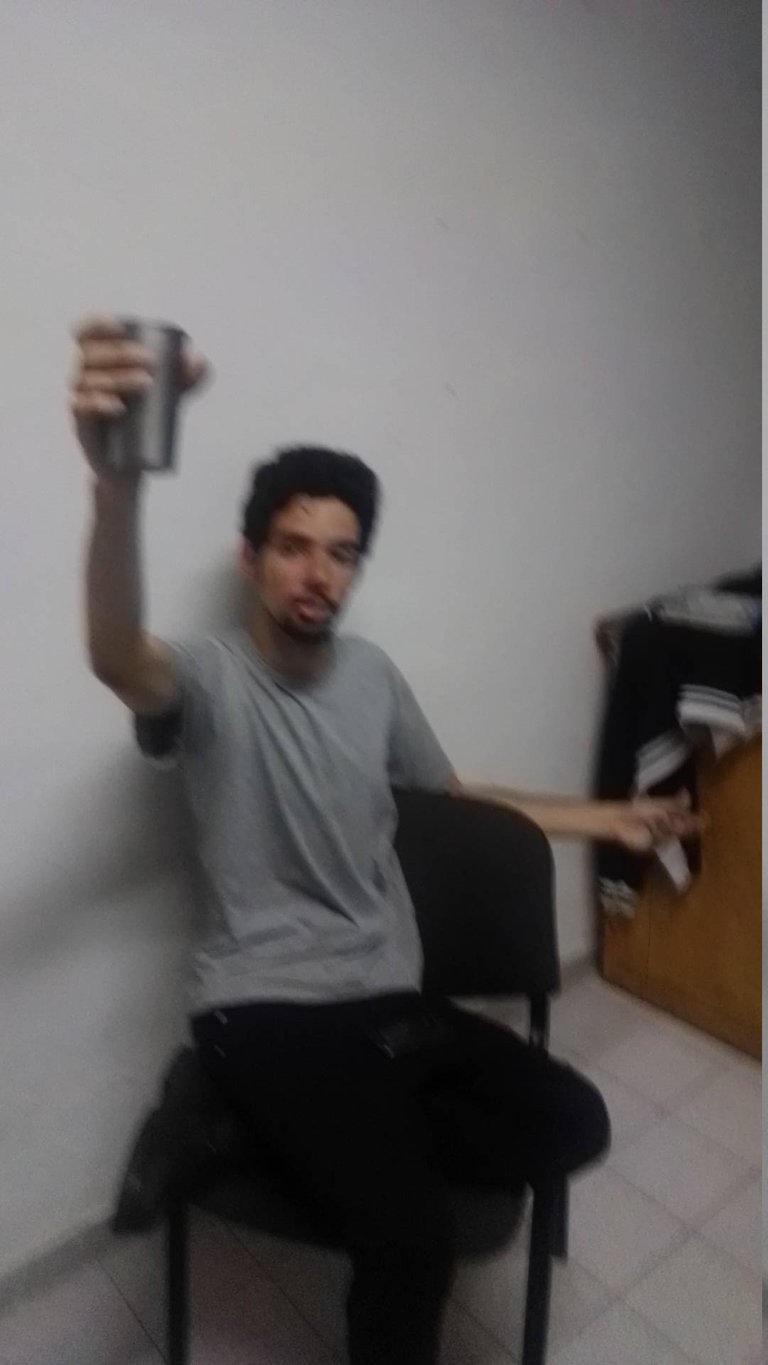 @alpvente es un artista independiente venezolano que se encarga de, a traves de la ruptura de paradigmas y de hablar su percepcion de la Vida en situaciones propias, de familiares y amigos, Todo esto mezclando en la variedad de un Universo unico y especial llamado @alpvente.
@alpvente is an independent Venezuelan artist who is responsible for, through the breaking of paradigms and talking about his perception of Life in his own situations, family and friends, All this mixing in the variety of a unique and special Universe called @ alpvente.
estos conciertos son multilenguaje y son un espacio especial para conocer usuarios activoss que comparten la música en discord, lo que nos demuestra lo universal que es la música.
These concerts are multilanguage and are a special space to meet active users who share music in discord, which shows us how universal music is.
este viernes contaremos con Uno de Los artistas blockchain mas curtidos y con experiencia en la plataforma, hablo de @edwarstobia a quien tendremos elhonor de recibirlo y escuchar su amor, alegria y dolor.
puedes saber mas en El post que reestemeare luego de subir este post!
This Friday we will have One of the most tanned blockchain artists with experience on the platform, I speak of @edwarstobia who will have the honor to receive it and listen to their love, joy and pain.
You can know more in The post that I will be re-programming after uploading this post