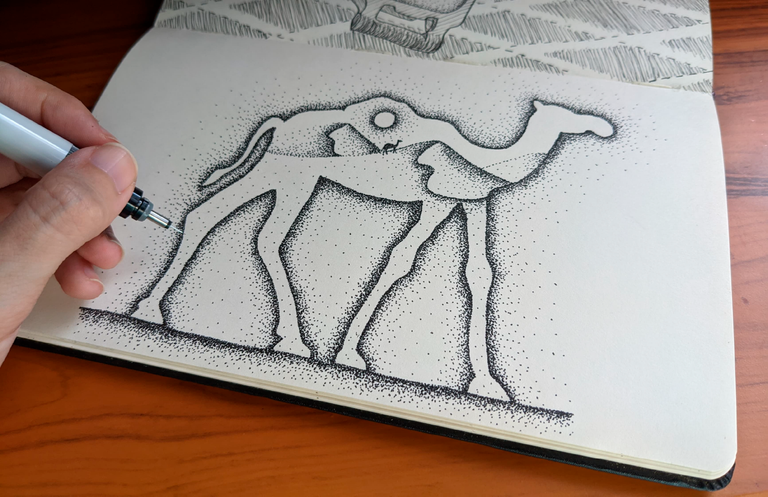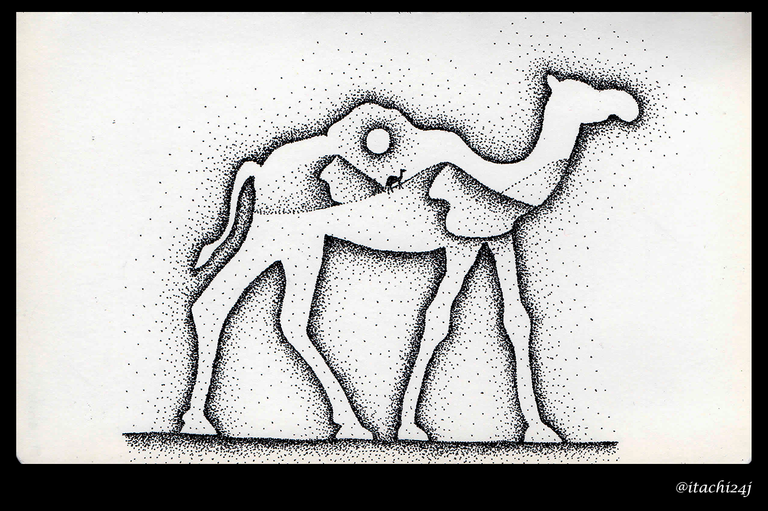 Happy Friday!
When I read the topic: DUNE I related it to a fact that I read recently, the egypt ministry of tourism banned camel and horse rides at the Pyramids of Giza. So it occurred to me to draw a camel walking freely through the desert, within the silhouette of the same animal, with the pointillism technique.
iNKTOBER consists of making a daily ink drawing related to a specific topic, it was created by Jake Parker in 2009 to challenge himself to improve his own drawings. I must admit that many times I doesn't know what to draw, that is why this challenge is so fun. I invite you To join it!
---
Feliz Viernes!
Cuando leí la palabra DUNA lo relacioné con un hecho que leí hace poco, el ministro de turismo de Egipto prohibió los paseos en camellos y caballos en las Pirámides de Guiza. Así que se me ocurrió dibujar un camello caminando en libertad por el desierto, dentro de la silueta del mismo animal, con la técnica de puntillismo.
iNKTOBER consiste en hacer un dibujo diario a tinta relacionado a un tema en específico, fue creado por Jake Parker en 2009 para desafiarse a mejorar sus propios dibujos. debo admitir que muchas veces uno no sabe que dibujar, por eso este reto es tan divertido ¡les invito a unirse!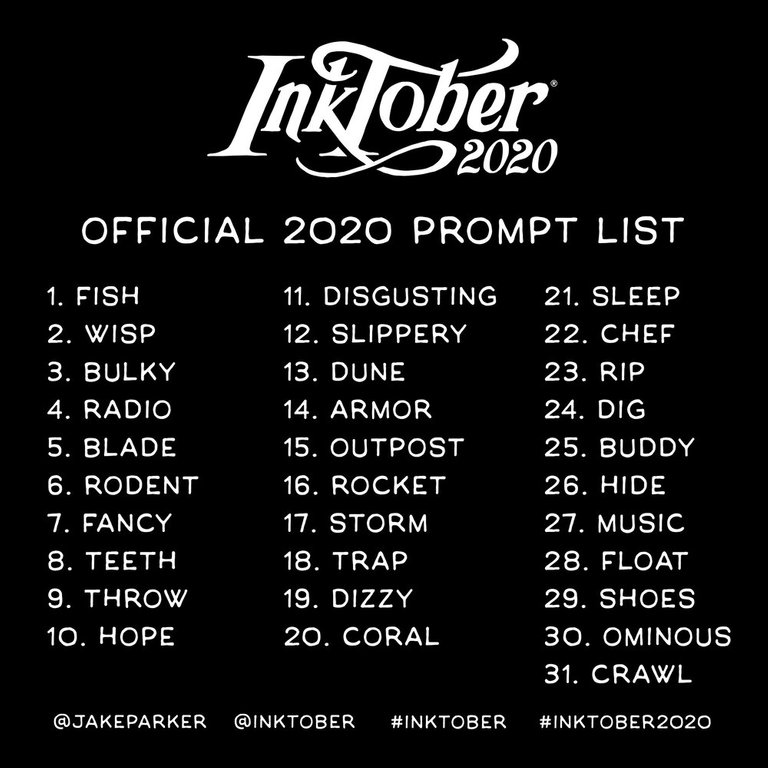 Process || Proceso: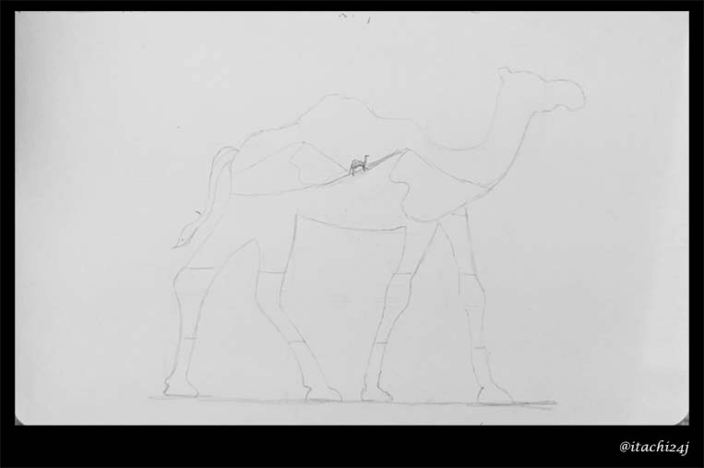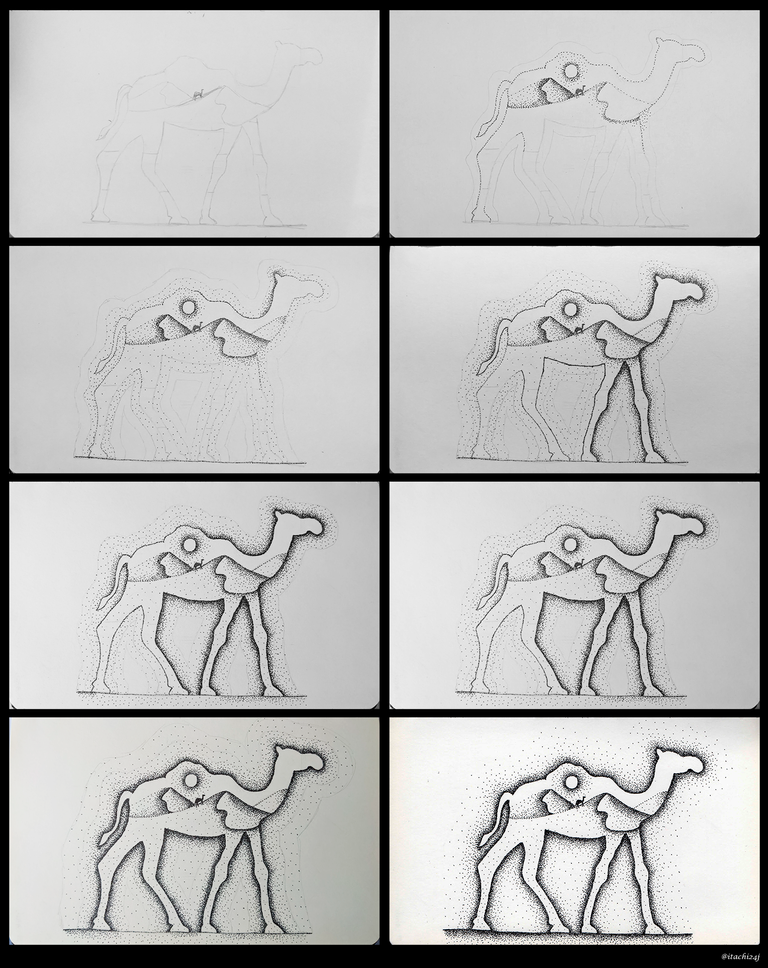 This drawing was made it with a rapidograph (0.1) over a Moleskine sketchbook (size: 13 x 21 cm / 5 x 8.25 inches)
---
Este dibujo fue realizado con un rapidógrafo (0.1) sobre un cuaderno de bocetos Moleskine (tamaño: 13 x 21 cm / 5 x 8.25 pulgadas)

I wish you a good day to everyone, if you like it, please up-vote and share it!
---
¡Les deseo un buen día a todos, si les gusta, por favor vota y compártelo!