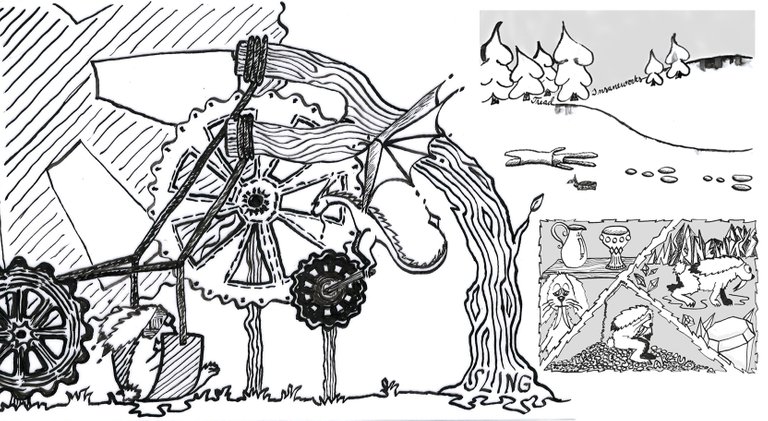 Story continues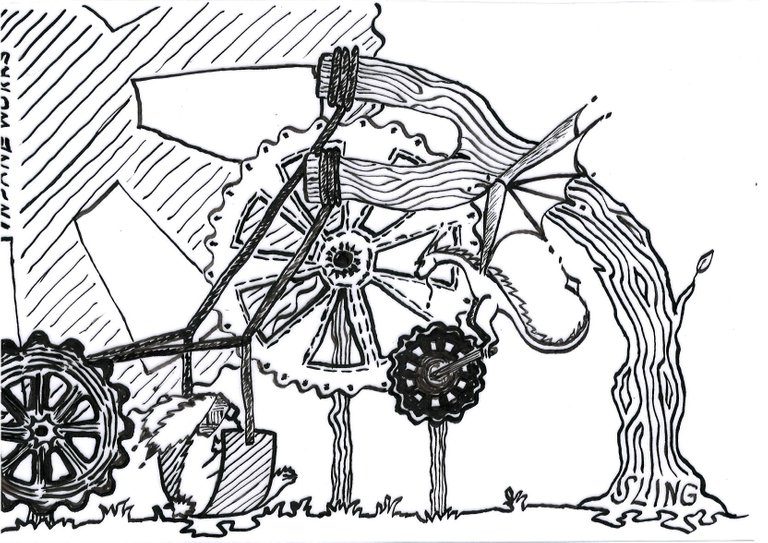 "We can use our slingtree!" little dragon shouted to Rachel. "It's meant for those little dragons that have difficulties learning to fly. I will set the bearing to north and rotate the crank as much as I can. Let's hope it's enough and you will fly far far to the cold north so that the elders won't bother following you. Sit down and cross your arms. Do not hold on to anything!"
Rachel looked at little dragon with eyes full of fear and head full of questions. But the only thing that she could manage to say was: "Wait, what is your naaaaaaaaaaaaaameeeeeeeeeeeeeeeee!?"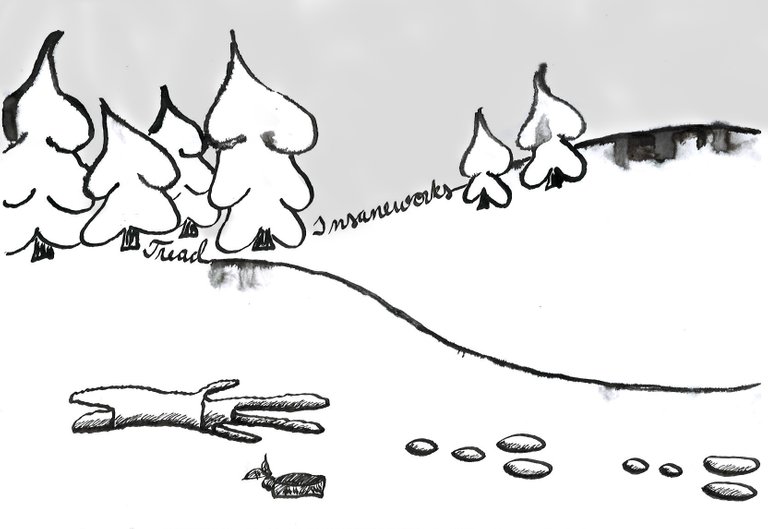 SPLAT!
Rachel was alone again. She didn't feel like moving so she stayed in the spot she had landed for a long while. Eventually she got up and started walking.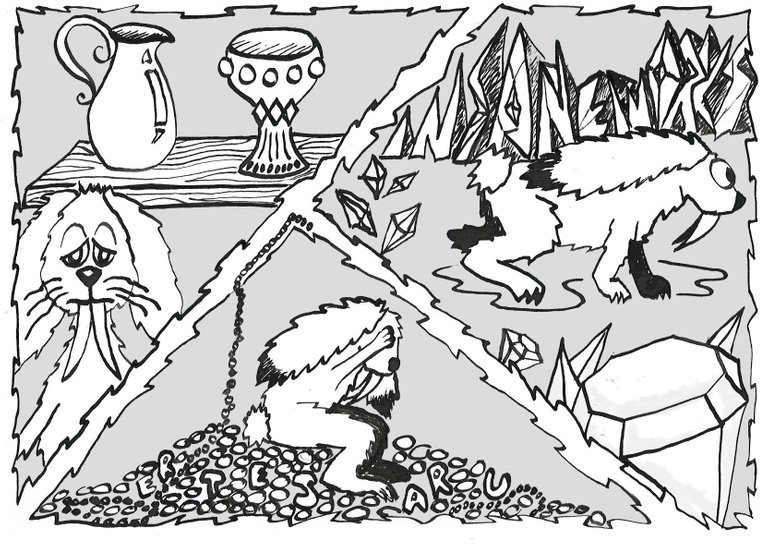 Rachel walked and walked and walked. She walked through beautiful forests, through green fields. Past bluest of seas, past colorful meadows. She didn't see the golden sunrise, didn't see the shimmering diamonds. Nothing mattered. She was sad and lonely and thought that this cave she had wandered in to would be perfect for her. Dark, cold and forgotten.
To be continued...
Previous parts
1-4, 5, 6, 7-8, 9, 10, 11-12, 13-14, 15, 16-18
Surprisingly the paper which is meant to be used when inking with dip pen is the best option. When inking. I mean, who would have known! Of these three, the Sling image was done to inking paper. The downside is that the paper costs one euro / A4 size sheet. I bought package of 5 and cut the sheets in half as almost all of the sketches are done to A5 size paper. Only exceptions are the Dragon and Swing. Those are A4 size.
Tread was inked to the same paper which I used to sketch the image. Some generic drawing paper. I tried to make the ink line of the snow spread again, but with poor results. Perhaps I should have used watercolor paper. Added grey sky in Photoshop.
The third one, Treasure, is done to watercolor paper. A bit thicker than the generic drawing paper but unfortunately also starts to peel of if I end up scratching with the dip pen for some rookie reason. Completely forgot to shade the diamond so did that in Photoshop. And the grey background. I hate the fact that my dip pen decided to leak too much ink when I was shading one of the rabbits legs. So I had to color all of them black for them to be similar. Don't like that. Solid black.
Sketches