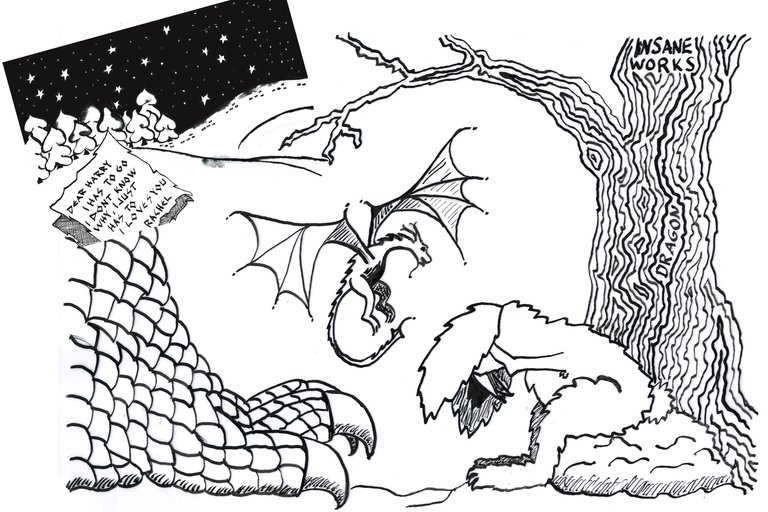 Story continues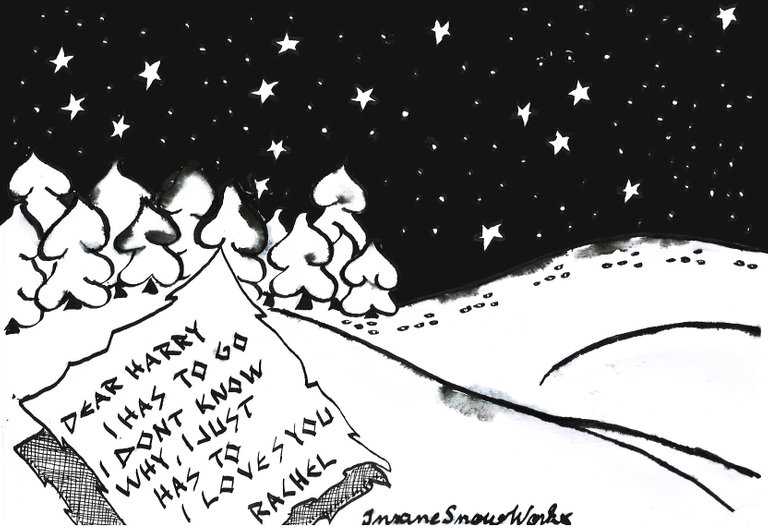 When the first snow fell, Rachel left.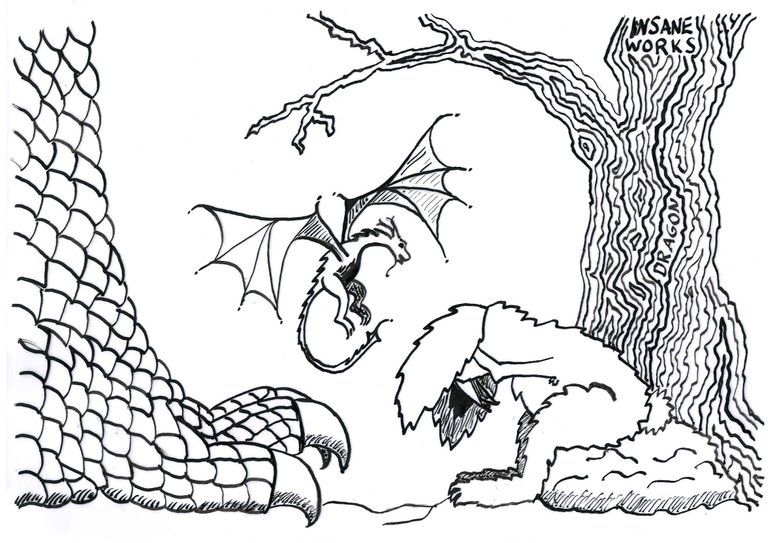 "Why are you crying?"
Something was fluttering near Rachel's ear, but Rachel didn't answer because she didn't want to admit how stupid she had been.
"You have awesome fangs! What are you?"
Rachel thought about answering, but she was still too sad to care, so she continued crying.
"Oh, perhaps you don't know what you are. Let me ask my greatgreatgeatgreat many more greats grandpa!"
"GRAMPA!!!!"
To be continued...
Previous parts
1-4, 5, 6, 7-8, 9, 10
What I did and how...
In the snow theme the sky is colored with a paint bucket. In Photoshop. Which you probably already guessed. Lazy me. Also wanted to save ink. Did three different versions of the Snow. Tried to get the ink to spread in the snow on two of the versions, but didn't quite get what I wanted. Here's the first two versions. And as I didn't pick these, didn't bother to paint the sky in the second one. And last two, the sketches.