Joy! Inktober has come!
How excited I am
To get drawing again.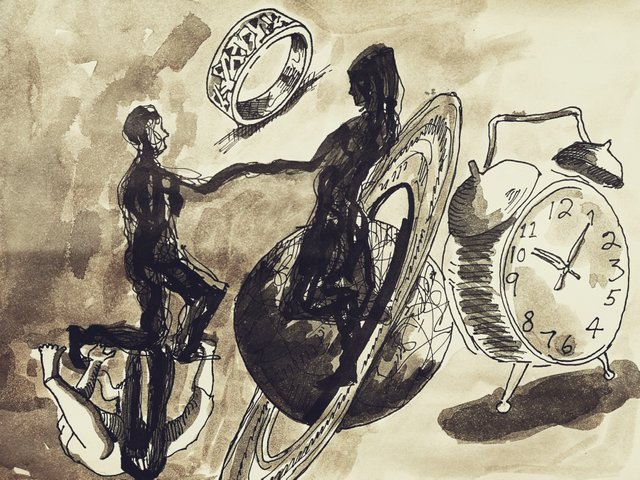 A man is proposing
But before he gets married
Get rid of the curse he must!
Poor Sadako, still trapped in her well
Clock is ticking, all is not well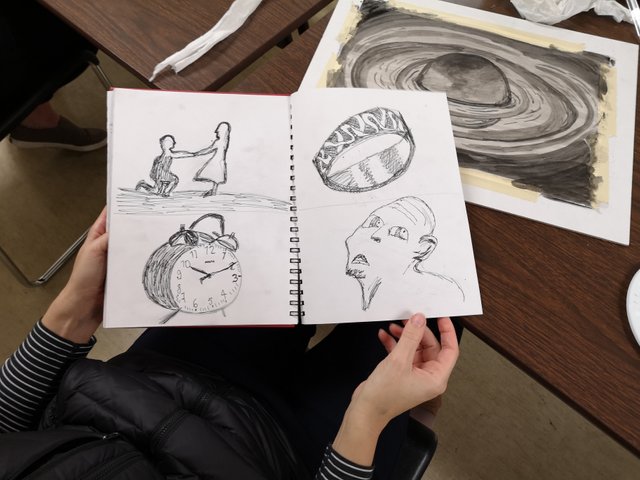 Of course
I had to get my students to participate
Of course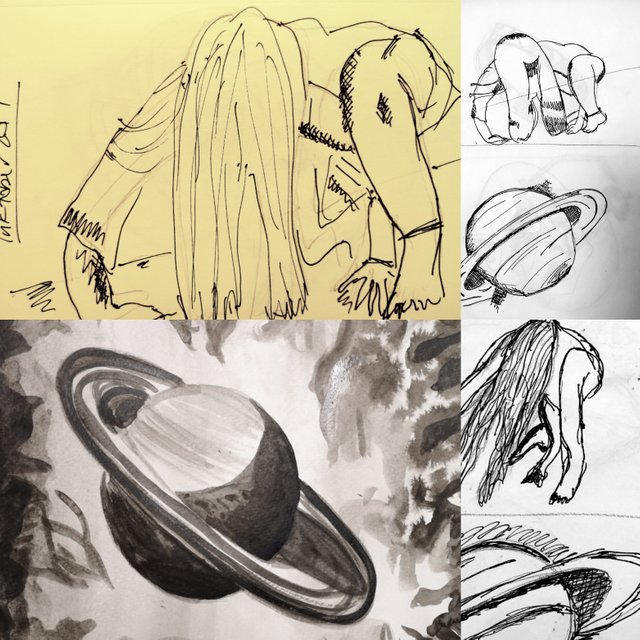 It was fun with quick five minute rounds
However, the image of Saturn here took about an hour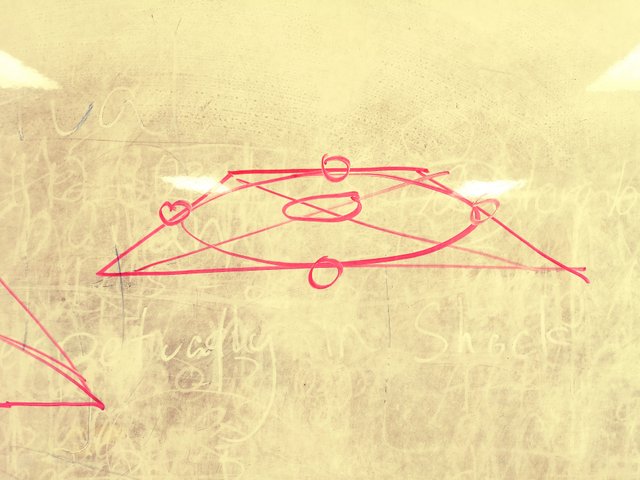 This is a tip to draw an ellipse
See where it touches the slanted square?
I drew little circles
Only with the diagonals
Can you see the four sections
And to find the middle of our slanted square
Enjoy everyone, can't wait to cheer you on!