I liked reading Tarzan comics when I was a little kid, and I still like the story today, although the recent movies about this feral child are nothing to write home about. The difference between my young and current self is that now I can see Tarzan for what he is; a white supremacist superhero.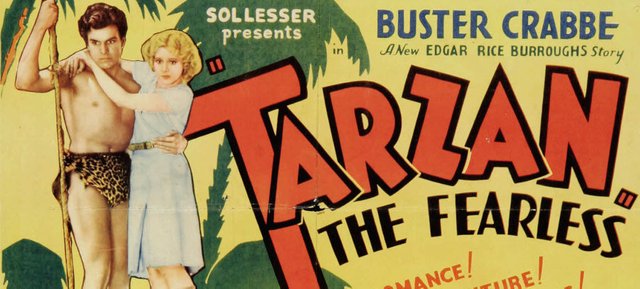 source: Wikimedia Commons
The underlying message can be recognized when you place the story in its time; Tarzan was an archetypal feral child created by Edgar Rice Burroughs in 1912. Racism back then wasn't frowned upon as colonialism was still alive and kicking. In those days "the jungle" stood for everything civilization was not, and it was as exotic as space is now. The white colonial empires took up the task of bringing civilization, at gunpoint if necessary, to the uncivilized population of the jungle; this was Tarzan's underlying message: put a white man in the jungle and he will surely rise to the top. This "white men ruling the jungle" theme is often seen throughout history, with Avatar being a noteworthy modern version.
Bernie Expands Lead To 10-Points Nationally Following Primary Win
I think it's fair to say that the political landscape, in America and countless other liberal "democracies", is a proverbial jungle over which white men have ruled almost forever. Even when a black man managed to conquer that jungle for two terms, Obama was turned out to be a black man following the white men's orders and strengthening the status quo in which only the highest trees get a place in the sunlight and the rest is left to rot at their feet, serving as food basically. And now we're back to normal with a POTUS so white and so supreme he would have put the Tarzan from 1912 to shame; the Republicans have found their Tarzan, leaving the Democrats desperately seeking their own king of the jungle.
Although Bernie Sanders has taken a big lead in almost all polls, he's no Tarzan, and the Democratic party establishment knows this, which is why the corporate media desperately try to push forward the so called moderate or centrist candidates. Be it Biden, Buttigieg, Klobuchar, Warren or even Bloomberg, anyone will do, as long as it's not Sanders. Sanders has become the jungle they're trying to conquer. There's a saying among the Democrats that says "vote blue, no matter who." The implication is one of blind partisanship, and has become stronger now that reasonable and thinking people feel a strong urge to remove Donald Trump from office. All running candidates, including Sanders, have urged their followers to vote for the Democrat in the general elections, regardless who he or she is. I can't agree with that, not if the choice is Tarzan Trump or Tarzan Bloomberg; if that's the choice, I would stay home and not vote if I were an American citizen. I would be one of the many responsible for Trump's second term as POTUS, because I wouldn't want to replace a rich racist with an even richer racist. Bloomberg is still rising in the polls; it'll be interesting to see how this develops, and if we'll see definite proof of America being "the best democracy money can buy."
Bloomberg EXPOSED By Left-Wing Host Ben Dixon
---
Thanks so much for visiting my blog and reading my posts dear reader, I appreciate that a lot :-) If you like my content, please consider leaving a comment, upvote or resteem. I'll be back here tomorrow and sincerely hope you'll join me. Until then, keep steeming!

Recent articles you might be interested in:





Thanks for stopping by and reading. If you really liked this content, if you disagree (or if you do agree), please leave a comment. Of course, upvotes, follows, resteems are all greatly appreciated, but nothing brings me and you more growth than sharing our ideas. It's what Steemit is made for!





I am a proud helpinaut! @Helpie is looking for new members! Helpie has been growing nicely and we are always on the lookout for new valuable members. We are very supportive and community oriented.