Pull yourself up by your bootstraps. Don't come asking the government for help. Taxation is theft. Work harder. You get what you deserve, and if you don't get it you clearly didn't deserve it.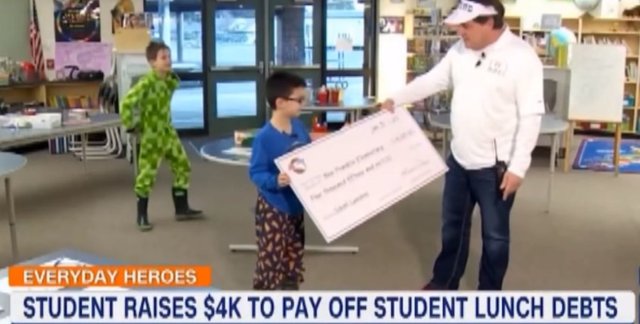 source: YouTube
These are some of the right wing talking points used to justify a meritocracy that doesn't exist. Riches are made primarily by being in the right place at the right time, or even being born in the right place at the right time. Even a self made billionaire like Bill Gates didn't really do much more than strike a deal at the right time: he hitched a ride on IBM's success by having them provide MS-DOS with every computer, and Gates did not, I repeat, DID NOT make MS-DOS. Bloomberg made his billions betting on stock prices. Bezos made a website that's little more than an online Walmart with a user rating system attached to it; yes, he had the initial idea, but he subsequently made real money by exploiting the labor of his workers, only willing to pay a minimum living wage of 15 dollars an hour after being put under huge pressure. The Walton family completely inherited their Walmart billions. In fact most of the world's wealth is not made by working really hard or being exceptionally smart.
Capitalism revolves around the individual; with everybody looking after themselves we gain maximum well-being for all, that's the implication of Adam Smith's "invisible hand", the core of Ayn Rand's "great man theory", the heart of the heartless "trickle down economy", the foundation of the non existent meritocracy... These are all fables told to justify the existence of incredible wealth right next to insufferable poverty. The perseverance of this completely irrational narrative has led us to a world in which some individuals are allowed to succeed at the price of a failed society, a dying democracy, a destroyed environment and a looming climate apocalypse. Maximizing profits for some, at the expense of everything and everyone else; that's the logical outcome of organizing the entire world's population along the lines set in the capitalist mindset.
All this comes together in this little feat of perseverance porn; celebrating the individual who pulls himself up by his bootstraps in the face of real despair. The host, Secular Talk's Kyle Kulinski, mentions in this video Lockheed Martin's government contract for the F-35 Lightning II combat aircraft; let me tell you how these government contracts work. The government "needs" a new plane for the military and makes a deal with a for profit private corporation to build it. The corporation estimates how much it's gonna cost, and the government reserves that much money in the budget to pay for it. However, to maximize profits the corporation will do everything within the law to delay, to stretch the project as long as possible; this is why government projects almost always fail in the sense that they're over time and over budget. The right wing narrative then becomes "see, there's the government failing again; best we leave this serious business of defending the country to the corporations." This is how the game is played, this is why your government "fails", this is why there's such a thing as "school lunch debt." It's time to change the narrative people; see capitalism for what it is and vote Bernie Sanders!
News Network Covers School Lunch Debt Story They Think Is Cute
---
Thanks so much for visiting my blog and reading my posts dear reader, I appreciate that a lot :-) If you like my content, please consider leaving a comment, upvote or resteem. I'll be back here tomorrow and sincerely hope you'll join me. Until then, keep steeming!

Recent articles you might be interested in:





Thanks for stopping by and reading. If you really liked this content, if you disagree (or if you do agree), please leave a comment. Of course, upvotes, follows, resteems are all greatly appreciated, but nothing brings me and you more growth than sharing our ideas. It's what Steemit is made for!





I am a proud helpinaut! @Helpie is looking for new members! Helpie has been growing nicely and we are always on the lookout for new valuable members. We are very supportive and community oriented.