We set up two hours early, and premade about 70 meals to put into the hot box.
We set up normally to fill them: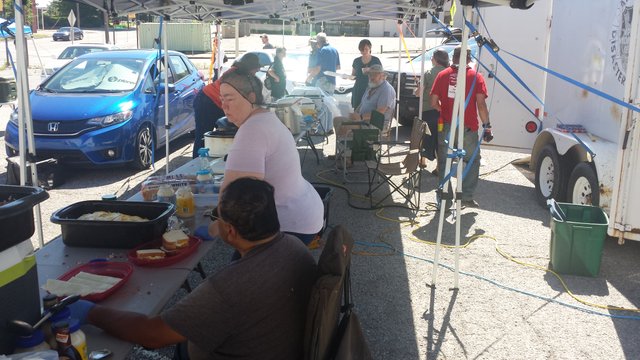 Then we moved them in a cart to the hot box, to hold them at safe temperatures. This box was in a separate canopy 25 foot removed from my volunteers: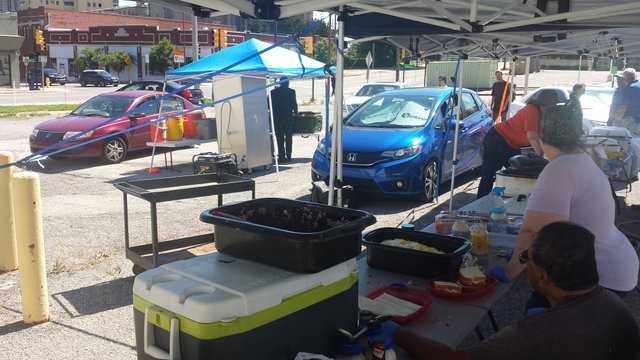 We were able to hold the lines down, which was good for the feeding, but bad for photography, LOL!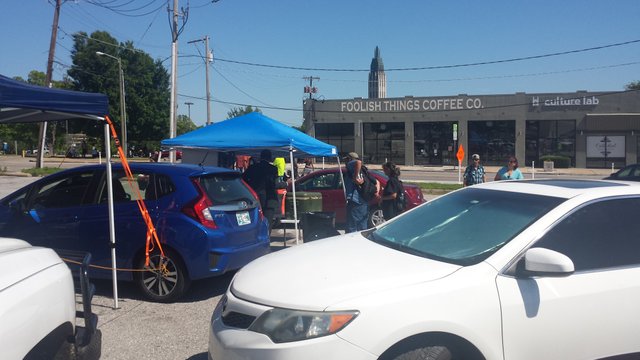 We never had a line of homeless, but here are a few.
We ended up feeding 110 homeless people Sunday, which is lower that normal; but is higher than we expected.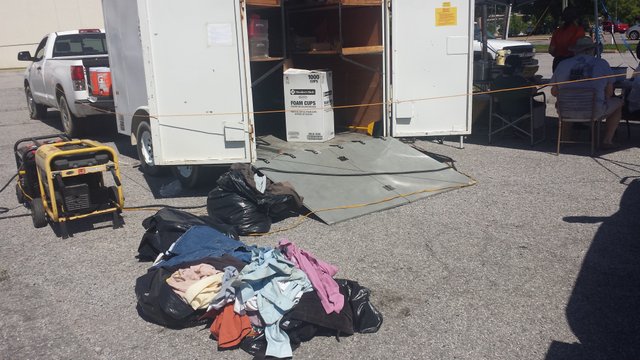 We managed to give away some clothes; to some of the homeless, that needed them.
All in all, it was a good day for all, and we made sure that everyone ate very well!