When viewing this map ask yourself how any thinking person could see this as a landslide victory for the blue side!
This map is courtesy of the Wikipedia people. They do pretty good work and I usually go there for information the!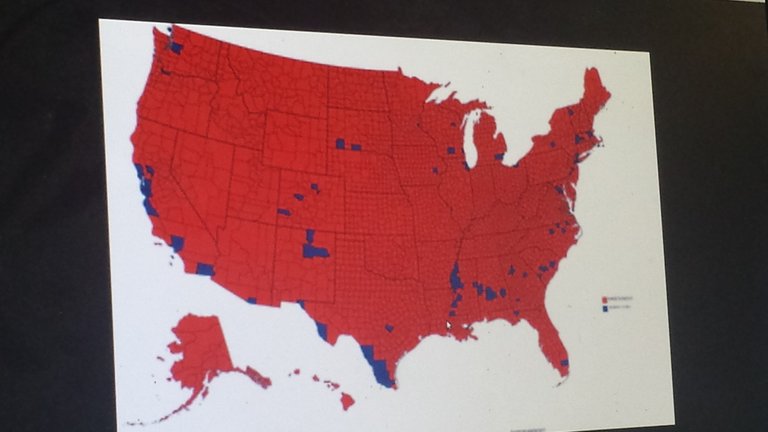 This is pretty startling, I have been watching Maps like this for over fifty years and I have never seen what's on this map. If you look towards the bottom you will see that Hawaii is red! I have never seen Hawaii red they have always been a liberal Enclave. Seeing that actually unsettled me as much as the rest of the map.
This map actually shows why the Liberals were so desperate that they cheated so massively across the board on this election. If you look at this map carefully you see the death of a national party in this map! There are so few areas that they are now in ascendance in, that there are no longer a National Power.
This is the most incredible rejection politically that I have ever seen. Good people in this country want nothing to do with the feces let the Liberals are shoveling!
Here is a short video on the legal Work in Pennsylvania, where they are exposing some of the criminal activity; eelated to supossed vite counts there! Only a minute and a half. I had watched it about 10 or 11 times just to hear the gasp!
https://parler.com/post/545abbca16ec48319160f66f6d17de54
When you're forced to cheat at this level because you didn't anticipate the level.of Trump votes, it makes it very easy to find! This one's going to be overturned.
So, give the process time to work and don't worry about this election. No one will get away with cheating this blatantly, some of these people are going to prison!
And Obama appointed judge in Pennsylvania ruled against the Trump campaign without seeing any evidence at all. They are headed to the Supreme Court, and this judge should be removed for incompetence!
Be safe and expect violence in the next 2 months, the source is dependent on this outcome that!