Race for the vaccine
Surprising news today in Covid country, apparently Russia will have a vaccine against the Corona virus ready by August 10th. It will be administered to health care workers first and then for the rest of the country.
Off course the Western world is reacting conservatively, and says Russia skipped steps in the creation and claims there is no proof it is safe.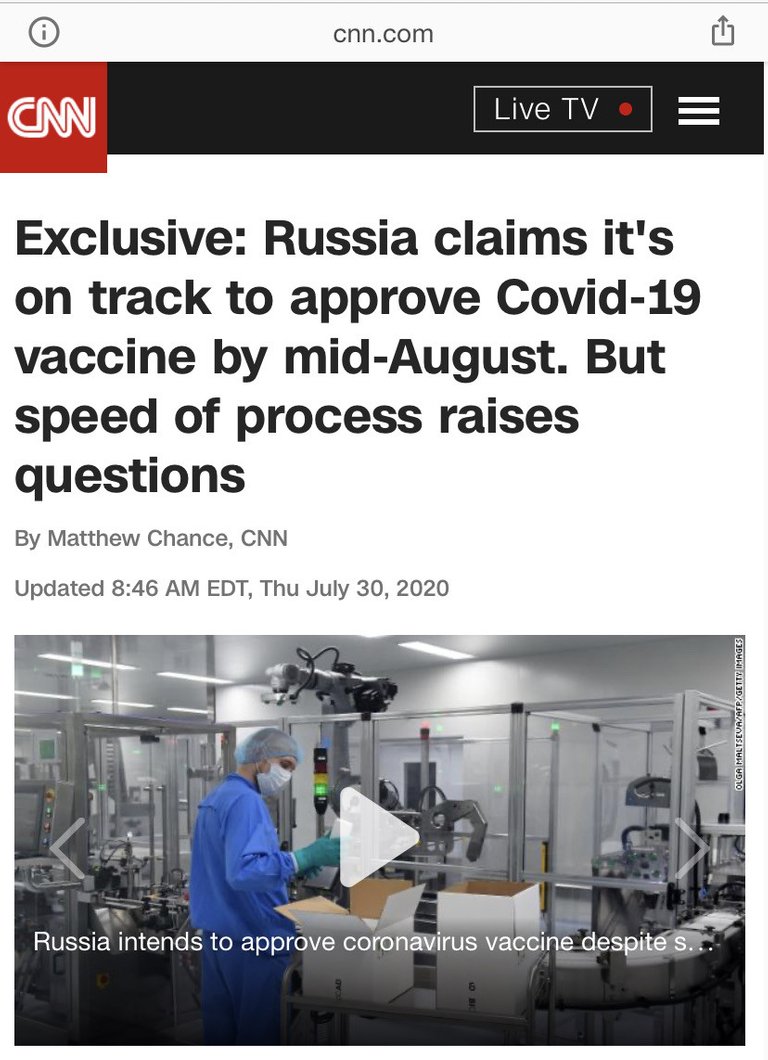 What else would you say if you're months or even years behind them...
But still, isn't this race for a vaccine a crazy witch-hunt? Can medicine be safe if it is created in a matter of months?
Sincerely,
Pele23