George Floyd is his name
And the man died for no reason! That is the mere fact and the people of Minneapolis should be protesting against this until it can never be forgotten! The riots help nobody but are so understandable, that I can't say anything wrong about it.
The police officer's' smirky face is on my collective memory forever. And so is the cry for help by George Floyd... Unforgivable, and people truly have to keep standing up now. We have been bullied enough by the authorities the last decades, from politicians to police officers, they are all "public servants" of which abuse of power can never be tolerated. Butto the contrary, the opposite happens, abuse is common practice, and that has to stop!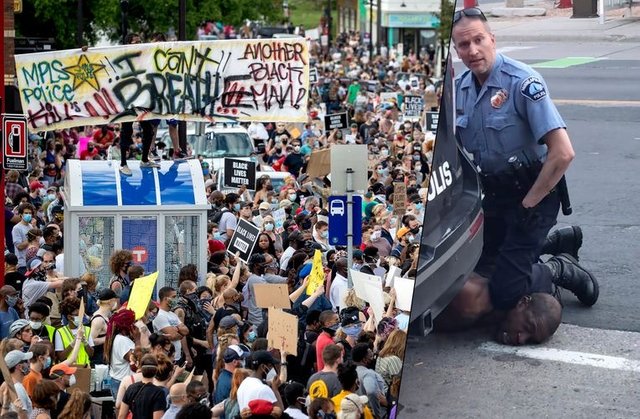 So stand up, for George Floyd and yourself and your loved ones!
Sincerely,
Pele23