President Trump Has China Over a Barrel.
---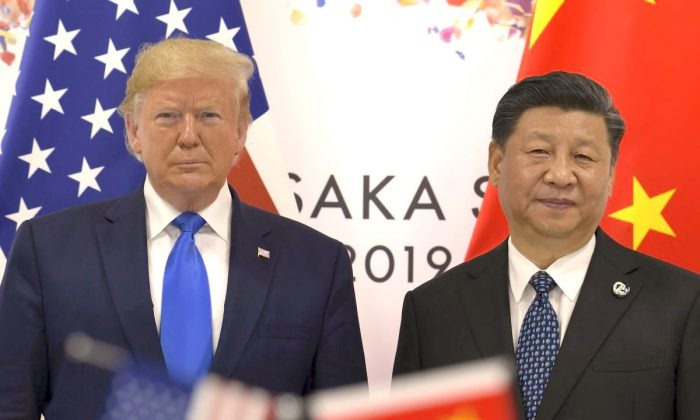 President Trump has his Chinese counterparts right where he wants them. It's an uncomfortable position for the Chinese, who have for all intents and purposes been "running the table" when it came to both Democrat and Republican administrations of the past 30 years.
While the President's meeting with Chinese President Xi Jinping during the G20 Summit in Japan didn't produce a final agreement, it did expose the fundamental weakness of China's position, enabling Trump to re-open the stalled negotiations. The magnanimous gesture will likely give America an edge in the next round of talks.
Video Source:
DECLASSIFIED - The Epoch Times
https://www.youtube.com/channel/UCw14RqKlnGoxHPHmqO9LxEQ
Original Story:
https://www.theepochtimes.com/president-trump-has-china-over-a-barrel_2986020.html
Website:
http://theepochtimes.com/
Thanks for your support !!


---
---