He took it to their own house during the Golden Globes 2020. You can see it on Tom Hank's face. How many times have actors praised Harvey Weinstein? One girl even had a pet name for him. So many people are sick of the hypocrisy in Hollywood. Ricky truly took the Dave Chappelle Routine to the next level. Ricky is a liberal. Ricky hates Trump. Ricky was confronting cancel culture. See, leftists tell us that we cannot have free speech on college campuses, social ghetto networks, and in society in general. Fake News is now calling Ricky a conservative.
Measuring Stick
I'm using this situation, what Ricky said, as a measuring stick. I went to YouTube to watch reaction videos to what Ricky said. I noticed that The View mentioned Ricky Monday morning but didn't really talk a lot about what Ricky said except for like one joke that was very mild. So, I know what to look for. So, I notice what people say in their videos. More importantly, I pick up on what they're not saying. It's like studying coins. When you want to know when money might be fake counterfeits, you study the real thing, the authenic coins and bills. The same thing can be said about everything. When you begin to understand philosophy, truth, history, logic, reason, evidence, etc, then you start to build discernment, wisdom, a third eye, etc. Then you can use events like this one like a measuring stick. I understand this one situation, what Ricky said, for example. I can use my understanding as a measuring stick. Then I can measure different YouTubers to that. Then, as I evaluate new YouTubers I've never seen before, I can determine whether or not I want to subscribe to them and watch more of them. I can determine whether or not I want to trust them to some extent. Their credibility increases if they're able to agree that there are sweat shops in China where Apple is. Well, it is a lot worse than that. So, in this brief rough draft article post thing here, I am going to share a few videos about Ricky. In a future article, I may share links to some of the articles out there that talked about this as well.
---
1980 | 1981 | 1982 | 1983 | 1984 | 1985 | 1986 | 1987 | 1988 | 1989
1990 | 1991 | 1992 | 1993 | 1994 | 1995 | 1996 | 1997 | 1998 | 1999
2000 | 2001 | 2002 | 2003 | 2004 | 2005 | 2006 | 2007 | 2008 | 2009
2010 | 2011 | 2012 | 2013 | 2014 | 2015 | 2016 | 2017 | 2018 | 2019
2020 - 01 | 02 | 03 | 04 | 05 | 06 | 07 | 08 | 09 | 10 | 11 | 12
---
Ricky Gervais Didn't Kill Himself
2020-01-08 - Wednesday - 02:42 AM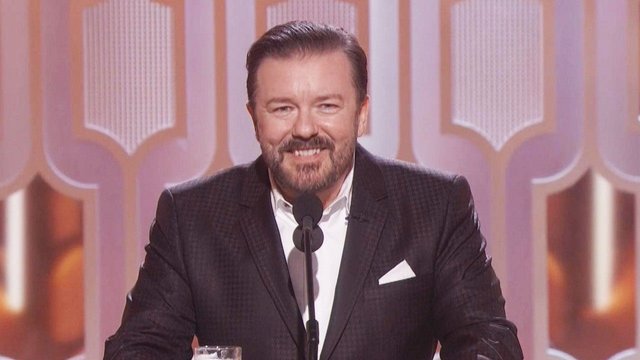 @OatmealJoey | @OatmealEnglish | @OatmealHealth | @JoeyArnoldVN
Published in January of 2020

---
Facebook | Gab | Minds | Steemit | Twitter | YouTube | And More
See More
The Amazing Lucas
Apple
Who runs sweat shops in China, won awards, lol.
Illusion
According to Lionel Nation, the Ricky Gervais routine during the 2020 Golden Globes was a plant. Now, that may or may not be true to any extent. Alex Jones said that he didn't think those jokes were approved. Life is full of nuance. So, some of the globalists, and others, may have been ok with what Ricky did and other things like that. So, in some cases, they may even allow it because they may want to test us. They may like they taunt it. They feel like we will do nothing as they confess their crimes to the world. Hollywood is involved in raping and murdering children. So, they are trying to boil us frogs. That is true. There may be other globalists and others who were not happy about what Ricky said. Some globalists may not care. Some may have even made it happen. Perhaps, some of them decided not to stop Ricky. But regardless of those details, something like that can expose corruption. The Internet went crazy over what Ricky said. So, will things change? That is up to the people. Lionel said that Ricky conned and fooled the world. Well, Ricky did if we don't do more than just tweeting. That is a big problem. See, Lionel is right that we got to do more than that. Many of those actors had sex with Harvey Weinstein. The jokes are accurate.
Tons of people made videos about it. For example, Memology 102 made a video contrasting what Ricky told them not to do with what they still did. They all said the keywords, like climate change, voting, how wonderful abortion is, etc.