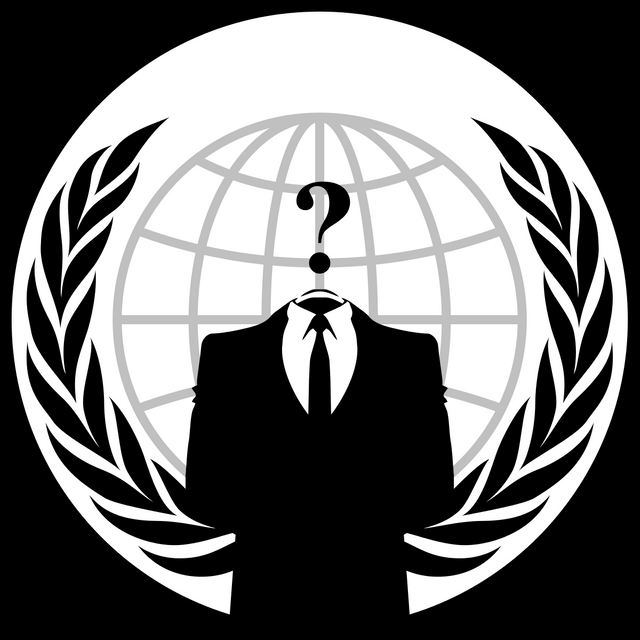 Mr. President: Do You Know Who Anonymous Is?
At a press conference in the Oval Office, President Donald Trump was asked an unusual question: "Mr. President, do you know who anonymous is?"
The question is asked at the 12 minute mark.

An expected answer would be "yes, I'm familiar." or "no, never heard of him" or something in between. But instead, Trump responds in a very peculiar way.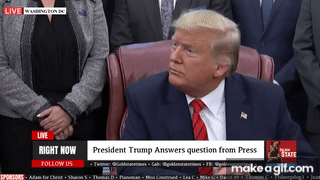 He says "I don't want to say." Then he says "But You'd Be Surprised."
Body Language: He Wants To Say
I'm certainly no body language expert, but watching his reaction closely, it's pretty easy to peek into his head - not to find out who anonymous is, but the internal dialog in the president's head for that moment.
The question and response is a total of 12 seconds.
1: Curious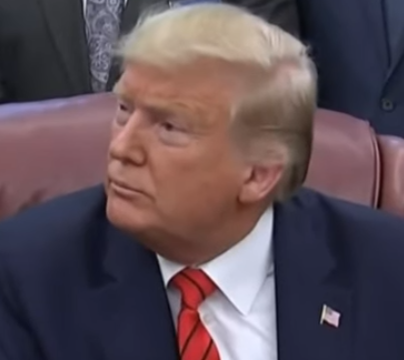 Hearing "Mr President" gets Trump's attention right away and he looks at the questioner with a curious expression on his face. No reaction when the word "anonymous" is spoken.
2: Mouth Open, Eyes Closed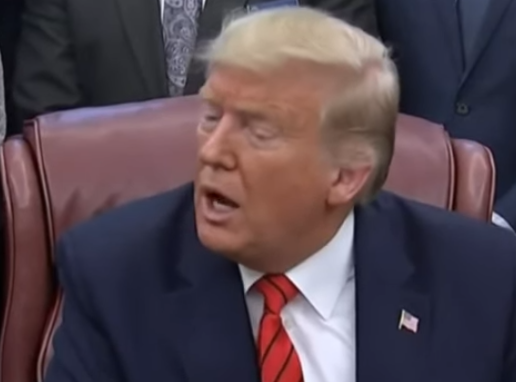 He opens his mouth, mostly closes his eyes and looks down and to the left. He shakes his head slightly while he says "I don't want to say..." He shuts his eyes to exert some willpower, because he knows he can't say what he's thinking. He has to say the opposite of what he's thinking. He's telling HIMSELF he doesn't want to say. Sort of like "I don't want to eat that cookie" even though he wants to eat that cookie.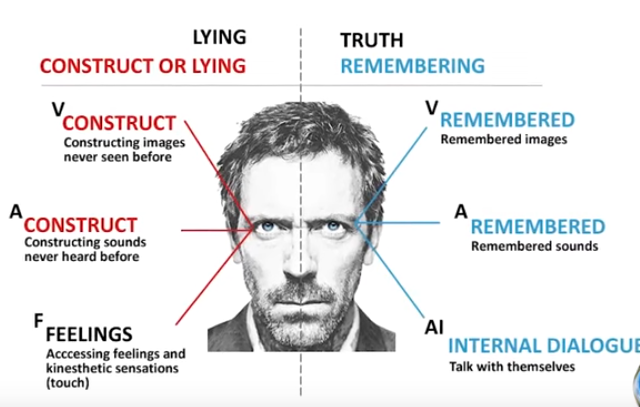 Looking down and to the left means "internal dialog". He's accessing his memory.
If he did say a name, it would have been truthful. He's having an internal dialog with himself... and I suspect I know what he was thinking, giving his next words and body language.
He's thinking "I want to say"
3: Uh... (Thinking)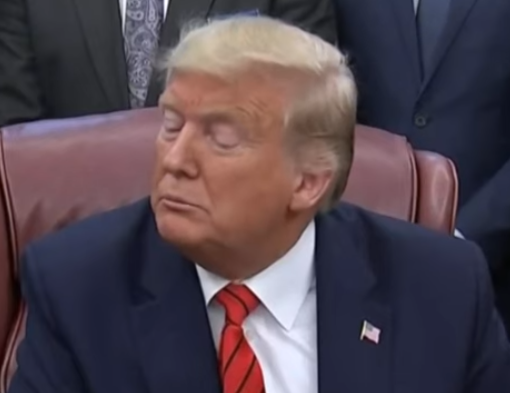 He pauses a moment, with his eyes still mostly closed, looking down and to the left. He's accessing his internal dialog. Trump's telling himself "You can't say", but in this moment, he's having a new thought...
What if I did say!
4: Amused, Slight Grin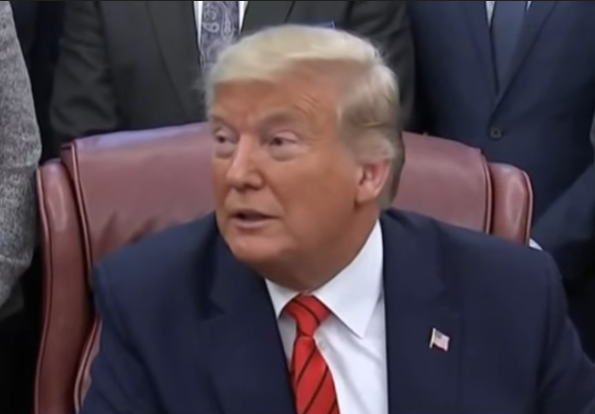 "But you'd be surprised."
The "you" here is the media. He knows that if the media knew who anonymous is, they would be surprised. His slight grin in this moment says that he finds that scenario quite amusing in his mind.
What if I did say. Right now. Grin.
5: Looking Down Again
"Would you be surprised, but I don't want to say."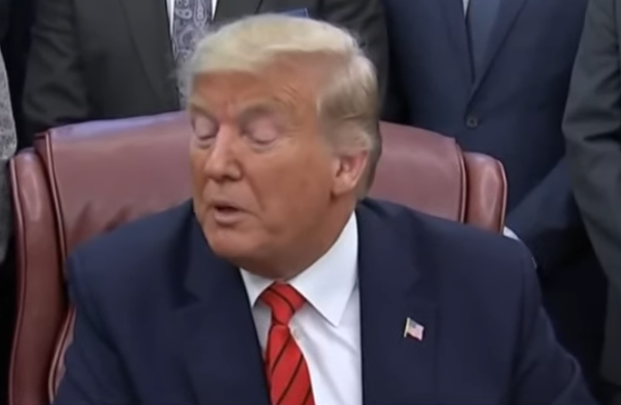 What he meant to say is "You would be surprised" but it came out wrong. Likely because he's playing the scenario out in his mind again in that moment and it jumbled his words. He may have slipped and thinking of asking a rhetorical question, something along the lines of "wouldn't you be surprised?"
He's imagining the look on their faces if he just blurted out a name.
6: Stoic Mode Activated
As the reporter moves on to the next question, Trump gets his "I'm a rock" look. He's exerting self-will to not speak the first thing that pops into his head. Showing no surprise at the word "anonymous" is an amazing feat of self-will, most people would loose their poker-face if asked a direct question like that and answer a yes or no.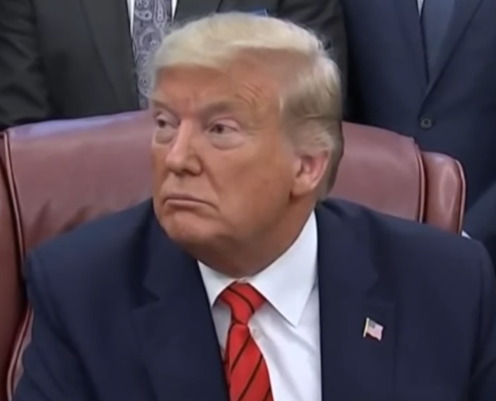 Trump is often accused of having no filter and just speaking without thinking first. This is completely false. He is very careful about what he says and is very selective when to turn that filter off. That filter is on full strength here.
What Do You Think?
I found this to be a fascinating exercise, speculating the internal dialog of the president. Do you think this assessment is correct? Let me know in the comments below, I'd like to hear your opinions.
---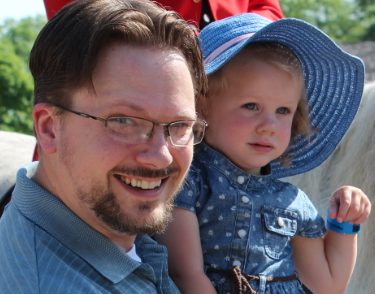 Benjamin Turner: God fearer. Rooted in Messiah. Husband of @lturner. Father of FIVE wonderful children. The guy behind the camera. Steemit enthusiast.
Bless the Most High!

Teach Your Children Liberty from Sin
We encourage parents to teach their children principles of Godliness, beginning with the Word and an understanding who God is and what His Son has done to form a relationship with us.
No one can lay a foundation other than the one already laid, which is Jesus Christ. If anyone builds on this foundation using gold, silver, precious stones, wood, hay, or straw, his workmanship will be evident, because the Day will bring it to light. It will be revealed with fire, and the fire will prove the quality of each man's work. 1 Corinthians 3:11-13
Teach Your children Liberty from Tyranny
Second to this is the principle of self-determination and freedom, lest we loose the ability to teach our children the first principle in future generations. Our children read the Tuttle Twin books, specifically to learn libertarian principles, which most people learn later in life. These books are useful for our family, and yours, to teach children concepts that seem complicated, but are made simple in these books.
For a limited time, use coupon code FORTY for 40% off your purchase! Check out the books here.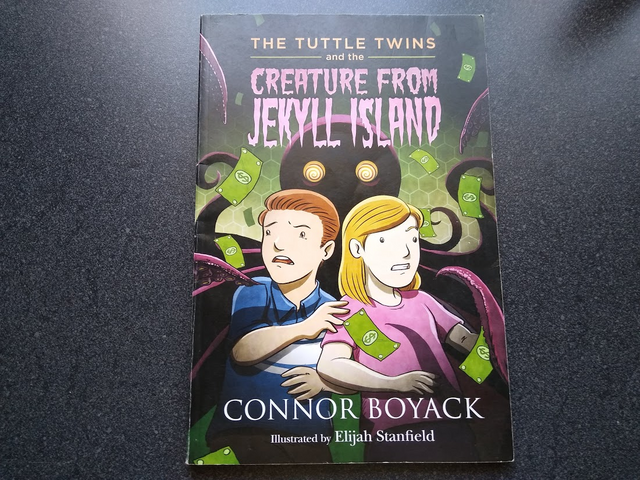 "SMART PEOPLE today are figuring out how to trade without the creature being able to control them - using things like gold and silver products, garden co-ops, online bartering and digital currencies such as Bitcoin."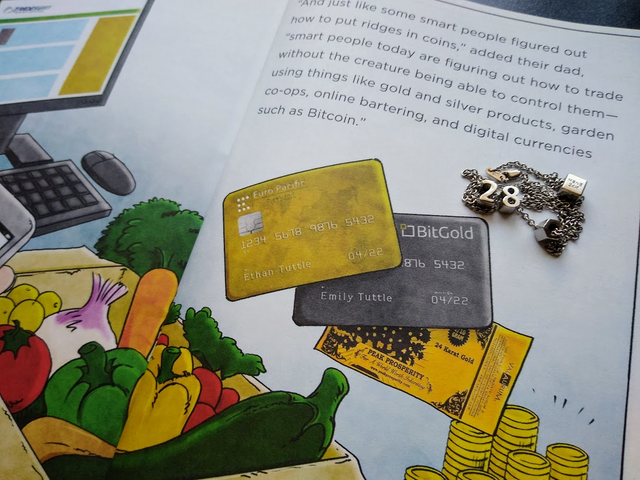 Posted via neoxian.city | The City of Neoxian