I hope you have an un-boo-lievably fun Halloween! Eat lots of candy and have a great time! May you only receive treats and no black cats cross your path this Halloween. Hopefully you won't meet a communist either, unless you want that to compare them to the demons. Have so much fun!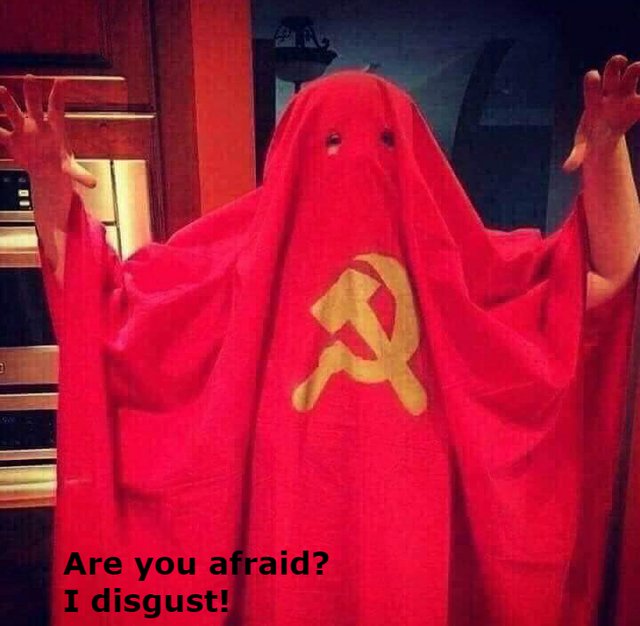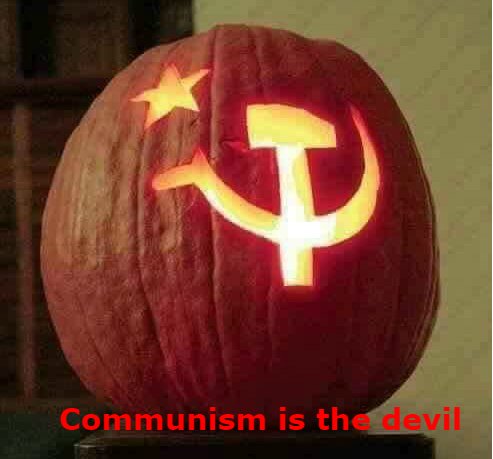 This Halloween I would like to quote a few remarks about communism, which is all over my country, perhaps to me every day as Halloween. LOL
He who believes the communists has no brain. He who follows the communists has no heart.
Author: Russia President Vladimir Putin
The communists make the people deceitful.
Author: German Chancellor Angela Merkel
The Communists are wild weeds that sprawl on the devastation of war.
The Communists are venomous insects that breed on the garbage.
Author: Dalai Lama
The only good communist is a dead communist.
Author: USA General Sheridan

Connect with me on other foundation
facebook || youtube || twitter || blogger || wordpress || d.tube || minds || reddit || linkedin || tumblr || instagram
🔥🔥🔥

Follow me to get minimum 1 follow from @anhvu & daily random upvotes from the @hoaithu's Curation Trail

💰💰💰

If you want to earn more rewards with your Steemit account, you can refer to the ways from

this post

.

Recent posts