It seems the more you criticize government, the more you get visited from under-educated law enforcement officials. This post would probably upset a lot of government agents, but it is also something any first year law student would know.
There are some 25k+ troops at the federal capital, after last weeks peaceful rally. That is roughly 50 troops per congressman. There are national guard at state capitals, where the FBI are claiming there are threats, but individual governors have said there are no threats. The USDOJ is also responsible for a lot of propaganda against the patriots, particularly the USDOJ prosecutors against the Qanon shamon claiming vast assassination plots despite their absolute lack of weapons. The FBI Later said there were no such conspiracies. It is the most disproportional response seen in history; Just look at how antifa burns down entire city blocks and gets a pat on the hand. BTW, Rudy on Steve Bannon's war room was saying there were some 200 confirmed antifa who were involved also-who were trying to break into the capitol instead of listening to trump's speech. And indeed, CNN planted some there-and many are saying his behavior was responsible for the death of Ashli. I personally will not watch someone being shot dead, but the reader is more than free to reach their own conclusions.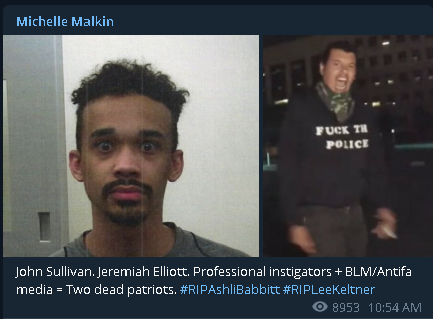 Everyone who owns real estate in this country will have their names, or companies, recording in the county's registry of deeds. It is public information, and most anyone can access these records for free online. Career politicians, or even politicians in general with a legal background, will more than likely own real property. If a politician only rents property, it would not appear on the registrar's books. Going to a politicians home to protest isn't unheard of; Laura Loomer did it some years ago to Nancy Pelosi. Loomer actually went on her property.
Source: Laura Loomer (jump about 2 minutes in)
Nothing on google news about federal troops/guards in Napa Valley. As serious as the government is treating everything in D.C, there is a complete vacuum where these congressmen live. I think we need another 25k troops distributed at each satellite location if the government was serious about keeping them safe-more for Pelosi considering the size of her estate. We also need the national guard sleeping in the homes and apartments of the politicians 24/7 so their kids can almost know how Elian Gonzalez felt.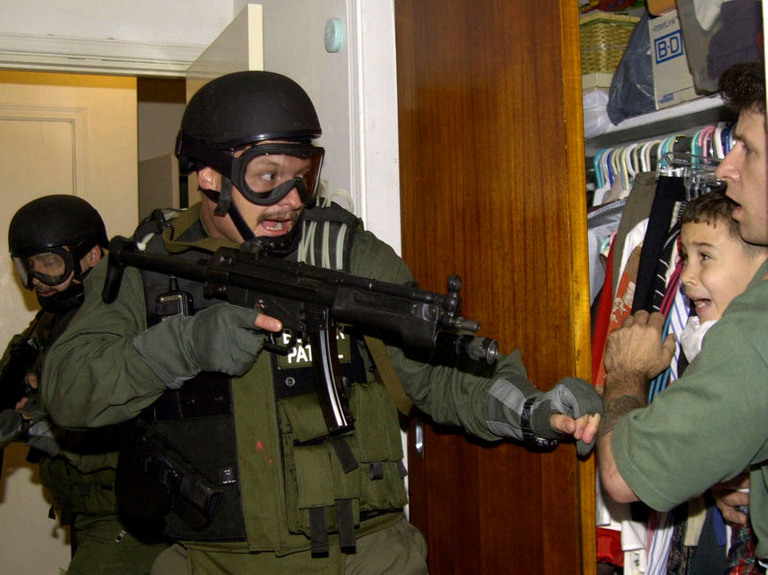 source:Alan Diaz/AP
We need Trump's army to lay siege on their homes to keep them safe, just like what he's doing in washington.
But with all the Q-tards saying "trust the plan", with the leaked papers from mike Lindell, There is a still chance that Trump is planning to invoke the insurrection act given this myopic focus on Washington. If he doesn't, keep up with the angry protests. Don't do anything illegal, but keep legally sending the idea that we are near even though we are near powerless. Keep bringing up these vulnerabilities that they will have to patch; keep them in an AOC state of paranoid schizophrenia about what the people might do and when. There is another way of stopping the fraud and the illegitimate government; it is the government spending itself to death laying siege upon itself, it is also to completely demoralize everyone involved in stealing the election and cause them to crack. Irritate them. Not even our founders wanted troops living in their own home, but let us use reason to make that a security protocol for those who engaged in election fraud. Even their towns/city folk will get tired of the police state and vote them out. Sun Tzu was a wise tactician.
I can dream can't I.