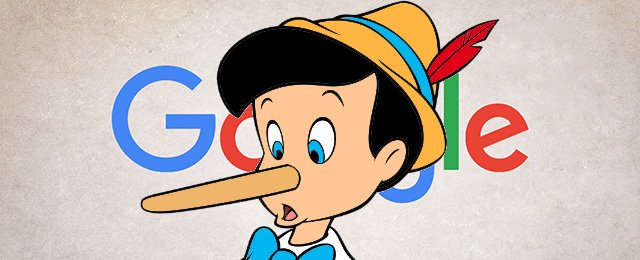 Google insider Zachary Vorhies went public and released evidence of Google's liberal bias and meddling with elections.
Vorhies is a new hero for coming out and exposing Google despite their threats and intimidation after his first leak in June 2019, when Project Veritas published internal Google documents revealing "algorithmic unfairness". Yes, Google is as efficient as the NSA, it didn't take them long to figure it out. He was a senior software engineer who made $260k/year at Google. He could have stayed there and kept collecting a comfortable paycheck, but his conscience compelled him to do the right thing by blowing the whistle on them.
Vorhies said:
"I gave the documents to Project Veritas, I had been collecting the documents for over a year. And the reason why I collected these documents was because I saw something dark and nefarious going on with the company and I realized that there were going to not only tamper with the elections, but use that tampering with the elections to essentially overthrow the United States."
Vorhies underlines that Google is playing two sides:
As a platform: Immune from being sued for the content that they host on their websites such as Google.com and Youtube)
As a publisher: Deterring the editorial agenda of their companies and applying that. People who don't fall in line with that agenda get deboosted and deranked. Inversely, people who do fall in line get boosted and pushed to the top of the searches.
By the way, Facebook and Twitter have also been playing the same platform+publisher game. It's fine if those companies want to have a bias; they must be clear about that to their users and shareholders, but they're not. They must choose which side they want to be, they can't be both because platforms and publishers are governed by different regulations and responsibilities. The overwhelming evidence of their manipulations, lies to the people and congress, and deceptions keep growing without being held accountable.
Google's liberal bias against conservatives must be stopped and they must be held accountable along with any other company that follow the same practices. The issue is not about conservatives vs liberals, it's about a giant tech companies influencing our lives and way of thinking, with their own agenda. If we let them get away with it now, who knows what they could do in the future. It's funny that Google often portrayed themselves as advocates for net neutrality, yet their insidious agenda is far from what they preach.
Full Vorhies interview on Youtube:

Full story at https://www.projectveritas.com/2019/08/14/google-machine-learning-fairness-whistleblower-goes-public-says-burden-lifted-off-of-my-soul/
The internal Google documents are available at https://www.projectveritas.com/google-document-dump
The dump contains sections concerning:
Censorship
Election Tampering
Fake News
Hiring Practices
Leadership Training
Machine Learning Fairness
Partisanship
Psychological Research
The documents are a mix of screenshots, PDF and HTML, totaling 299MB.
---
PALnet curator https://www.palnet.io

Creativecoin curator https://www.creativecoin.xyz

---

Available & Reliable. I am your Witness. I want to represent You. 🗳 If you like what I do, consider voting for me 🗳