Now it is claimed that three year old children are old enough to choose their sex - and have the operation!
It is typical of how this world works. Give a finger and they'll want to take your hand. We were told to be tolerant and understanding as to the gay community - I too was...but see now where this is leading us!
If it means ONE child being harmed, I would rather join the moslem community in throwing ALL gays off a roof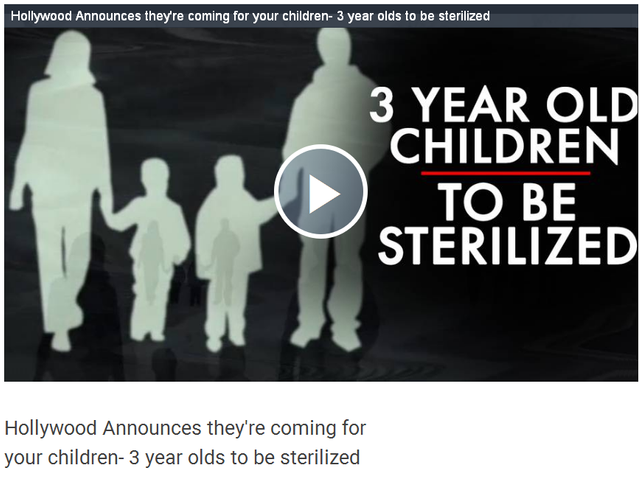 https://www.infowars.com/watch/?video=5d44c75150a0ec0012c198e3
What makes this even more sickening is that we already know that this is deliberate, a plan by the globalists and abetted by the MSM, priests, teachers, doctors and corporations. For just how long do we have to tolerate the existence of these evil people? I would like to see them being arrested, starting with the Gates, Sorros family, the Rothschilds and so on....then I'll know we have at least a chance of saving ourselves.