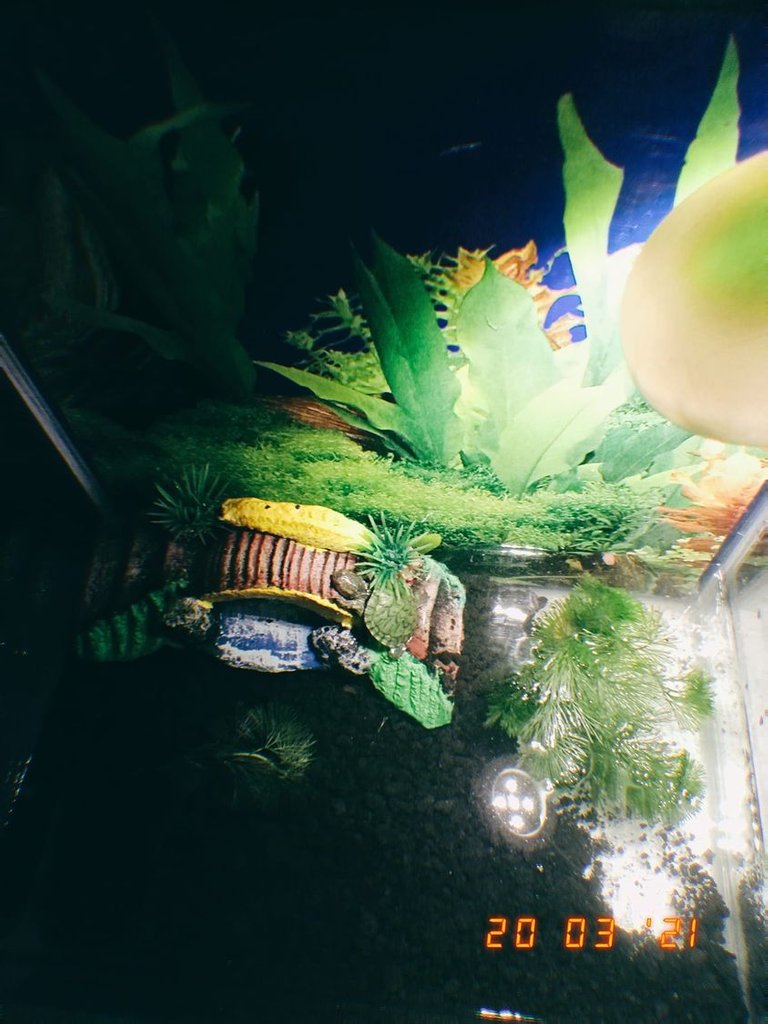 The first turtle I bought at the Bratang Bird Market. (Personal doc.)
This translation article was taken from,Aku Mencoba Memelihara Kura-kura Brazil (Read - ear Slider) and using google translate for translation.
Initially, I wanted to keep a tortoise, also known as Sulcata, but because the price is expensive, it is around Rp. 1,500,000, - that is just for the puppies, then I finally gave up my intention to keep that type of tortoise.
After giving up on owning a Sulcata tortoise, I suddenly remembered the type of turtle. This turtle is called a brazilian turtle or (Red-ear Slider) which is relatively cheap, around Rp. 30,000, - for a turtle cub. Actually, there are many types of turtles such as ambon turtles, Trionychidae (softshell turtle), Alligator snapping, and many other types. But the choice fell to brazilian turtles because we can keep this kind of turtle easily also available in some ornamental fish markets.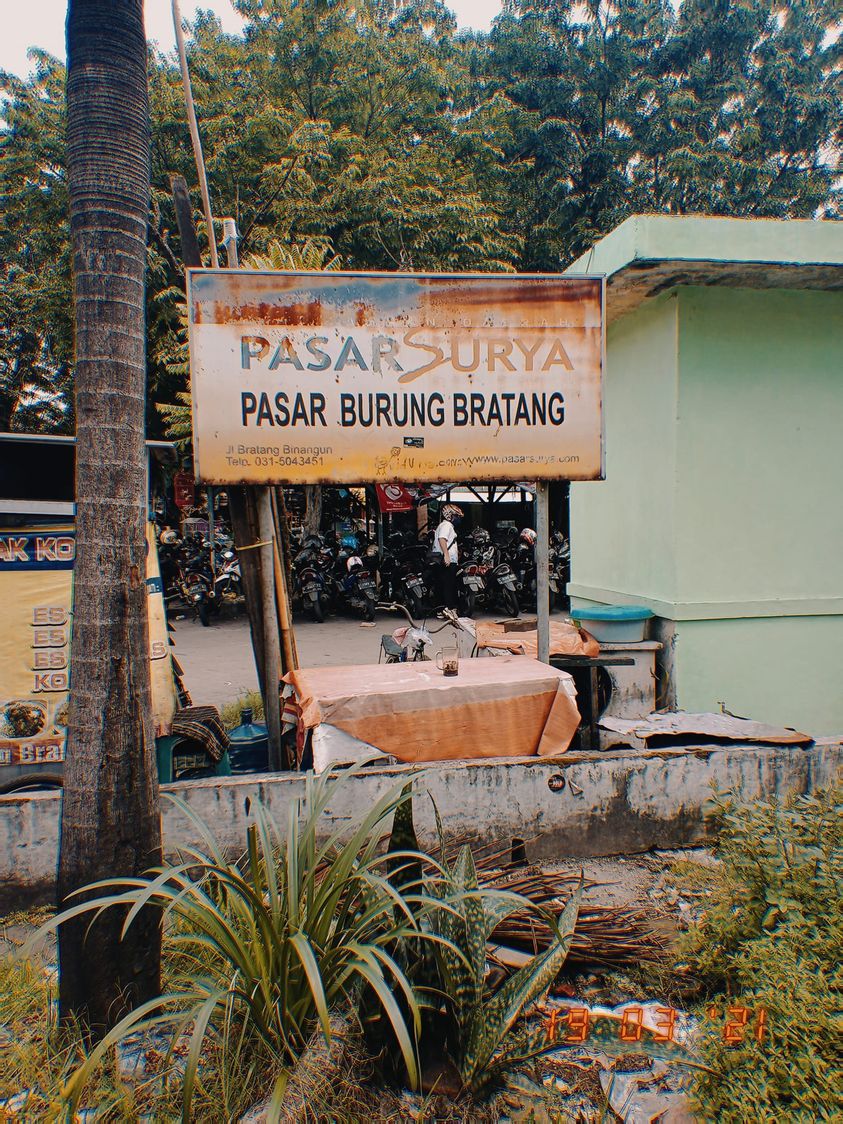 Bratang Bird Market sign. (personal doc)
My choice to buy this pet is at the Bratang Bird Market, but don't think it only sells birds. This place also sells various types of ornamental fish, white mice, hamsters, and iguanas, even the location of this bird market is also close to the Bratang Decorative Plants Market.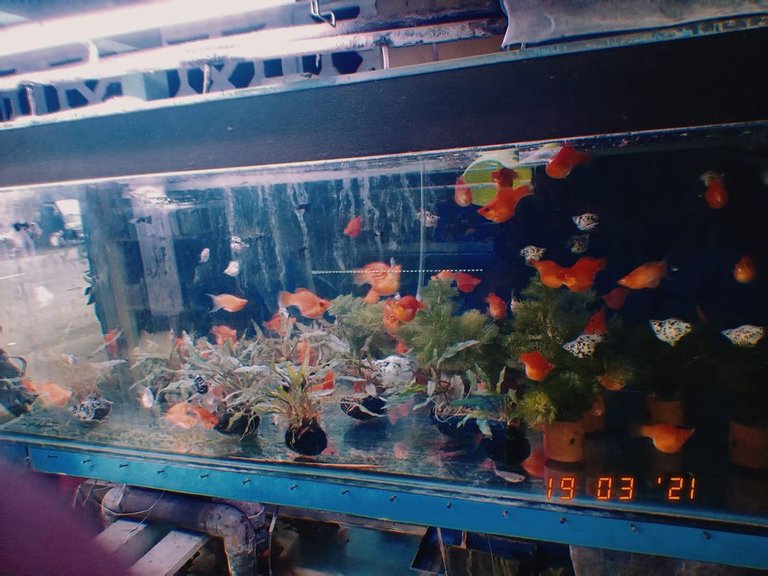 One of the aquariums that contains ornamental fishes that will be sold. (Private doc)
In this market, I bought a brazilian turtle and a pleco fish (Plecostomus), to control the moss in the aquarium. Unfortunately, this fish and turtle did not live long, because I did not gently care for them, the plecos fish died on the way and the Brazilian turtles died later a few days because the aquarium water was not clean.
The brazilian turtle that I bought from the Bratang Bird Market, died after two days I kept it in an aquarium. The reason was the lack of clean water in the aquarium, which at this point I filled with rock accessories. The rocks should be soaked with clean water first, for at least six hours. The goal is to remove dirt, parasites, and fine rock dust residue that can make fish or turtles sick.
The characteristics of a sick brazilian turtle are that they do not like to dive, just float around with a slight movement, their eyes are closed. Actually, I already know this symptom, but because of my lack of experience in raising turtles, I am slow to act to cure it.
The sick turtles should be separated and dried in the sun for about fifteen minutes with a separate container containing a little water so that the tortoises don't die from heat. The purpose of this drying process is that the fungus and parasites on the turtle's surface die from the sun.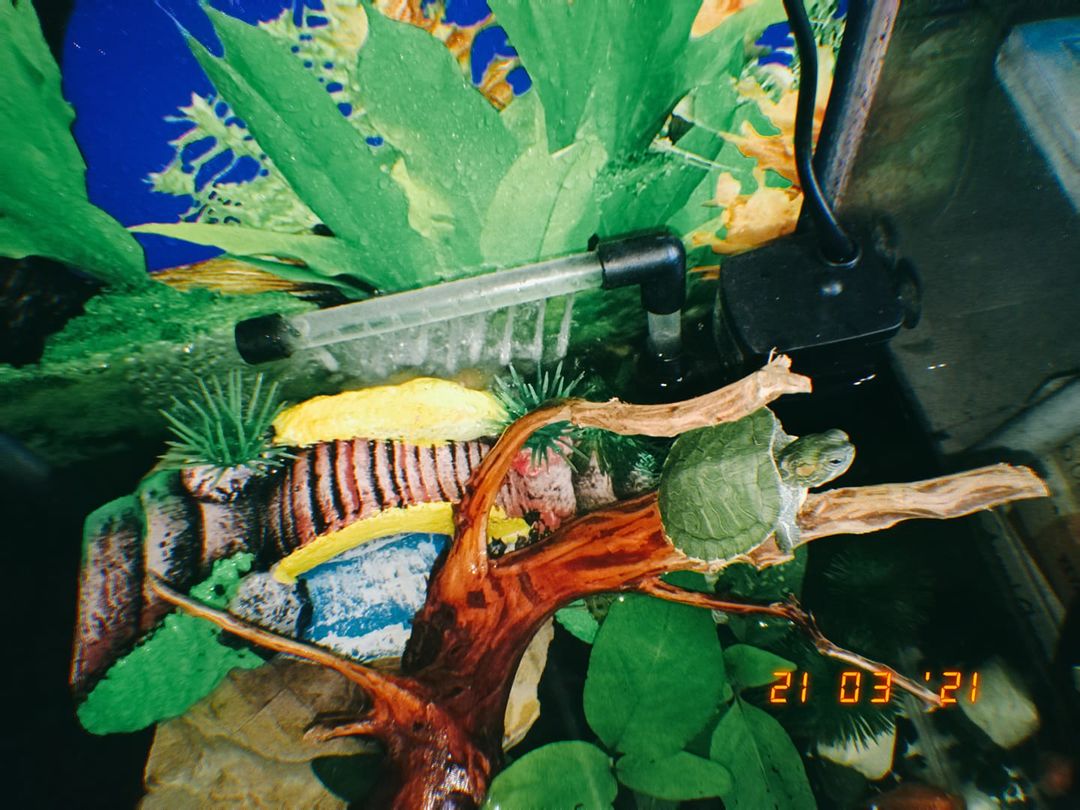 My new turtle that I bought from another ornamental fish market. (Personal doc.)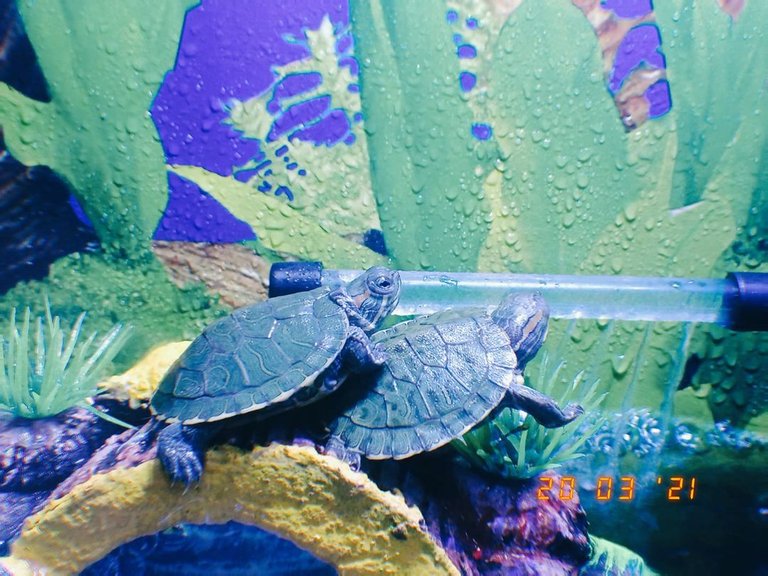 Two brazilian turtles inside my small aquarium. (Personal doc.)
I felt Sad and guilt because the pets that I just bought died in the not too distant days. Finally, I decided to buy another two brazilian turtles and molly fish and other.
Based on this experience that resulted in the death of my fish and turtles before, it made me more careful to keep them. I cleaned the aquarium decorative stones again and replaced the water with refill drinking water so that it did not contain chemicals.
Thankfully, until this article is written, the condition of my turtles dan fishes is in good health and actively plays in their aquariums. (Hpx)