Not sure if the STEEM Community knows but there is a series of protests happening in India. Year 2019 has seen 5 internet shutdowns so far, one of which is in Kashmir with over 130 days at the time of writing this post. It's the longest one in all the democratic countries of the world. Due to the incompetent, unconstitutional and undemocratic policies of the current government, the whole country is burning. Economy is sinking! All good Institutions, Public Universities and PSUs(Public Sector Undertaking) Companies have been destroyed slowly! Freedom of Speech is on an all time low since anyone who criticizes BJP Government, led by Prime-Minister Narendra Modi, and their actions is labelled as Anti-National or Urban Naxal. We are a fighting war for our right to freedom, speech and equality.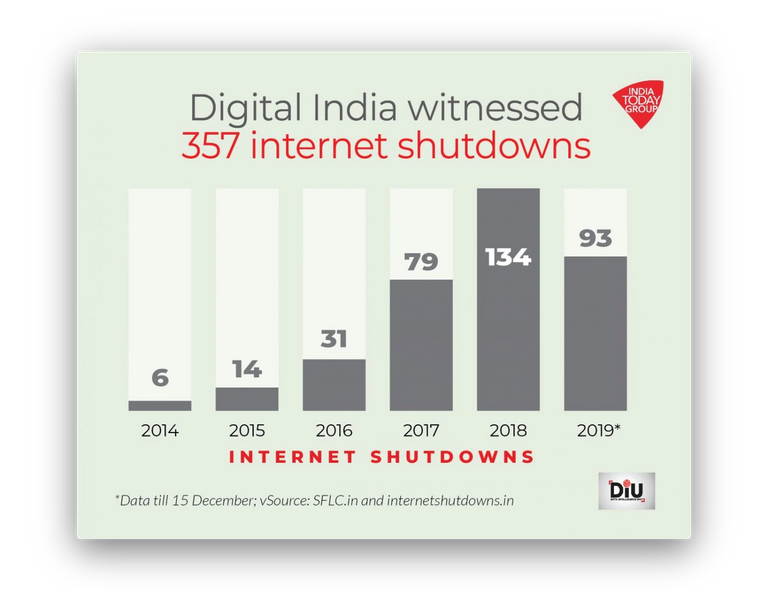 Source:
https://www.indiatoday.in/
Current State - India Resists
BJP is a right wing party with Hindu Nationalist ideology. Their ultimate aim is to convert most of India into a Hindu nation. Their idea of revolution revolves around religion, hate and divide.
After coming into the power for the 2nd time in 2019 by winning most seats in General Elections, BJP has done the following things to agitate sensible Indians:
They passed Triple Talaq Bill & also made UAPA law which allows Indian government to frame anyone for sedition charges under the name of nationalism. Now the accused has to prove their innocence if State files a case in the court of law.
Central government revoked the Article 370 which protects the special status of Kashmir. Since then Kashmir has been under the state of lockdown with over half a million military soldiers roaming on the streets. Several protests happened at the time when this bill was passed and many of them are still going on.
Citizenship Amendment Act (CAA)
Recently the top house passed the Citizenship Amendment bills and president signed it to make it an act. CAA makes it easier for the non-Muslim immigrants from India's three Muslim-majority neighbors — Pakistan, Bangladesh and Afghanistan — to become citizens of India. This is the first time a law has been made on the basis of religion and Muslims haven't been included in the list. Clearly, it's against the ethos of Indian constitution which prohibits STATE to act on the basis of Individual's religion, caste, color and other social tags.
Problems with CAA
One, the NRC-CAA is a lethal combo--an evil design. The NRC(National Register of Citizens) list published in Assam has already excluded about 2 million people -- people belonging to different religions. Of this, all but Muslims can apply for citizenship under the CAA. In that case, you will have hundreds of thousands of Muslims disenfranchised in this country -- without citizenship, without rights and with no place to go. And Amit Shah says he will implement the NRC nationally. This means millions more will be excluded from the registry and of which Muslims can't even apply for citizenship. This is like the Myanmar citizenship law of 1982, which desensitized the Rohingya. We know what happened to the them thereafter. The Indian government is being clever here. We have a secular constitution. So the state can't say in legal documents that "Muslims" are being excluded. So they picked three Muslim-majority nations that share land border with India and say minority communities facing religious persecution in those countries will be granted citizenship. This is to pass the legal hurdle. But in effect, the law is fundamentally discriminatory against Muslims.
Two, as many have already argued, this is against the letter and spirit of the Constitution which guarantees equal rights to every one and which states the state should be neutral to every religion. We are not saying India shouldn't welcome those who flee persecution elsewhere. We are saying the "reasonable classification" that Amit Shah has stated is fundamentally flawed and communal in nature. Why only religious persecution? Okay, if that's the classification, why only three counties? Why not Sri Lanka and Myanmar which are also India's neighbors. Fine, you take these three countries for the sake of an argument. Then why there are no Ahmedis, Shias or Hazaras who also face persecution in these countries? You take any metric, the government's is a flawed argument.
Third, the message the CAA is sending out -- Muslims are not welcome to this country. If you get this message, all other questions on the technical side of the Act will be answered. This is what makes it a Nazi law.
Source:
Stanly Johny
On 15th December, 2019 - students from Jamia Milia University started a peaceful protest that was turned violent after stone pelting and burning of 3 public buses. Delhi Police tackled the situation with brute force and tear gas. More than 200 students got injured. They even beat the innocent students while they were studying in the libraries. Several girls and boys were found unconscious in their Hostel's washroom. I am going to mention a few pictures and videos to show you what happened: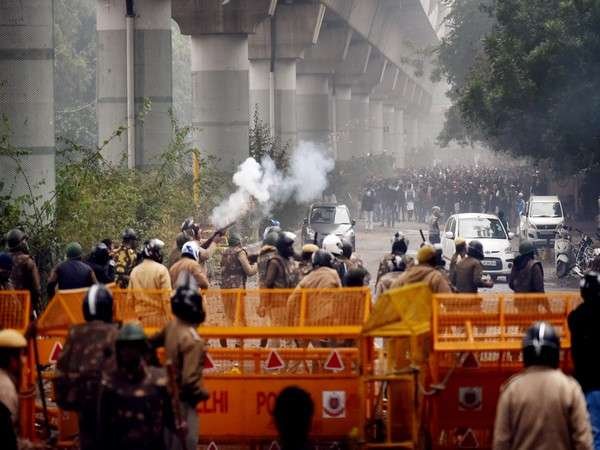 Source:
https://www.indiatvnews.com/news/india/anti-cititzenship-act-protest-67-people-31-cops-injured-jamia-violence-delhi-police-571932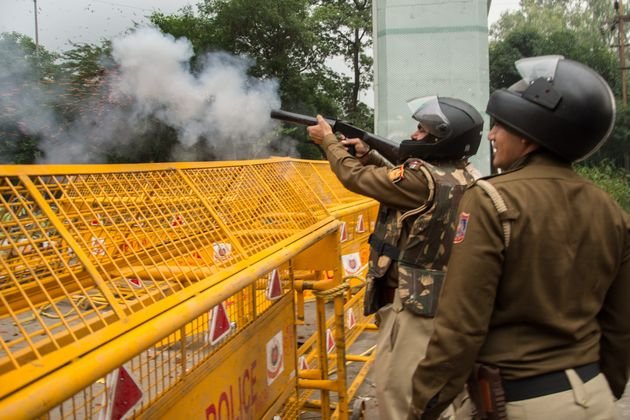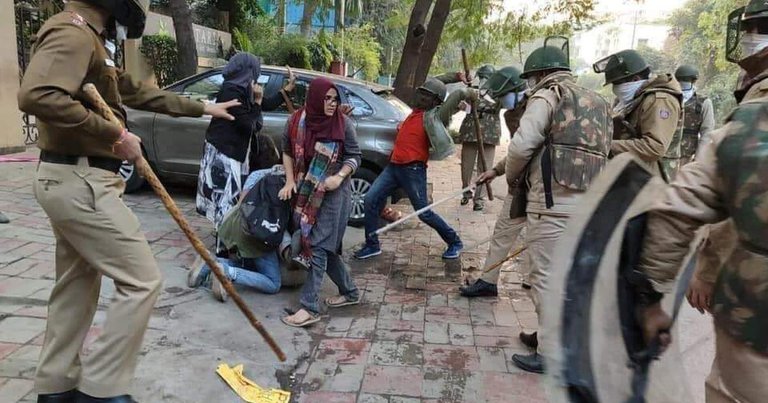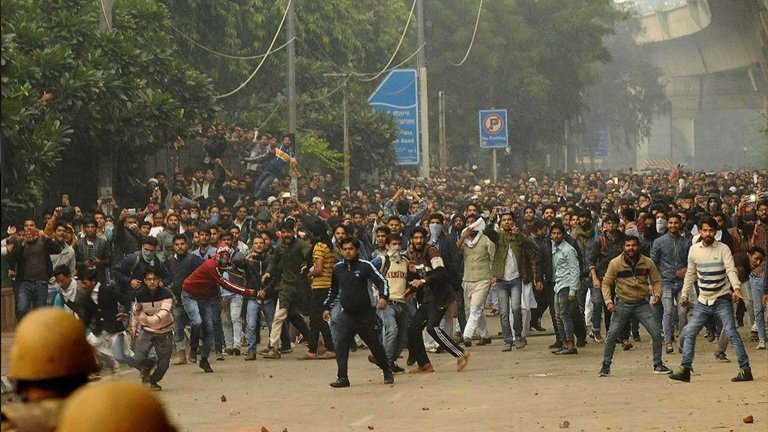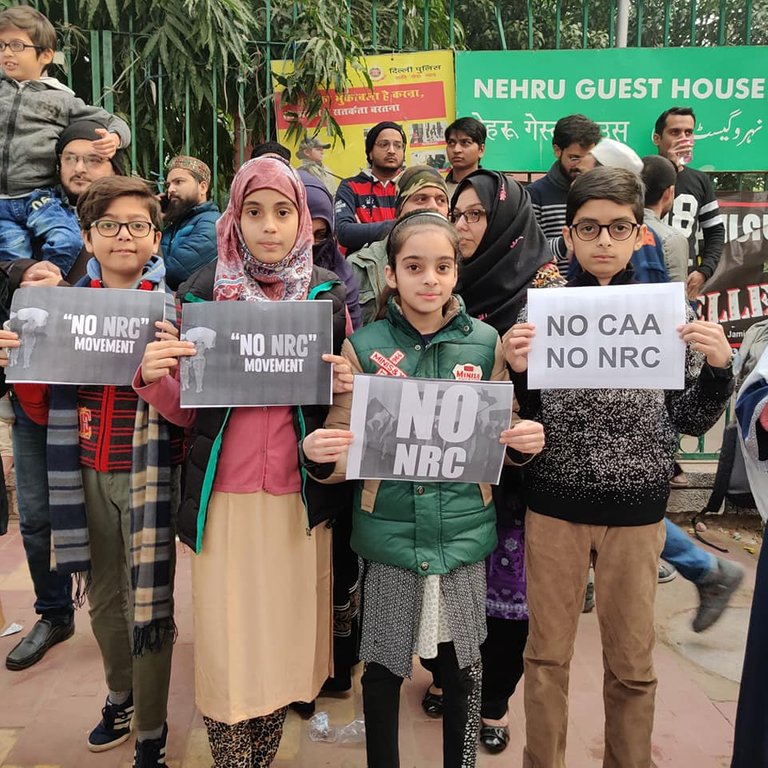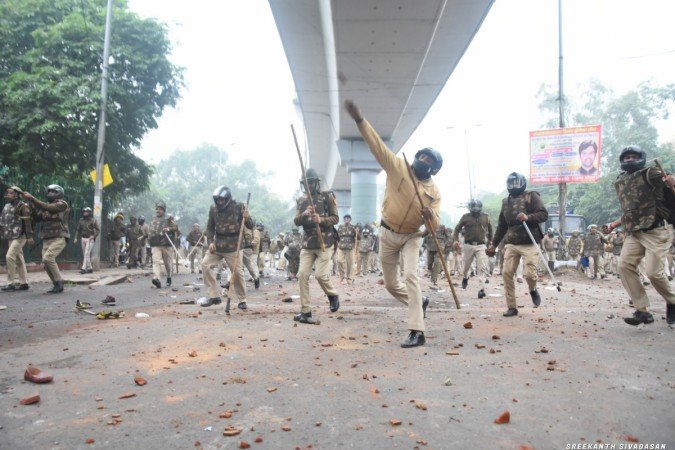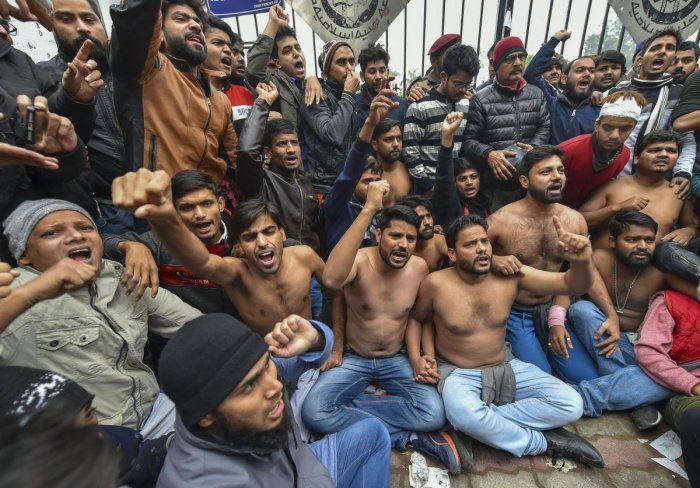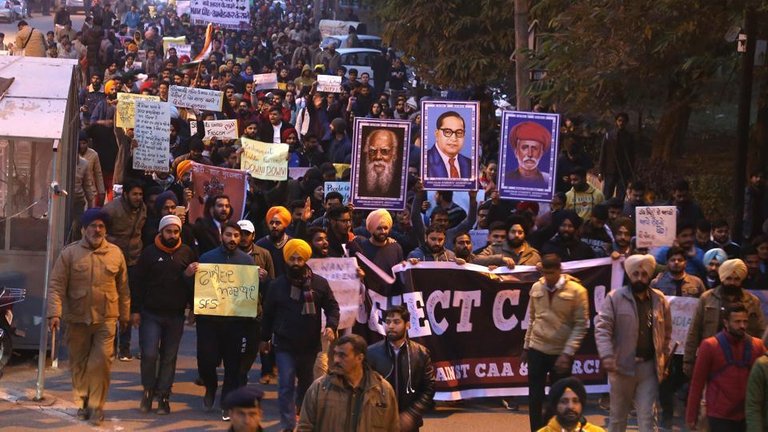 The same thing happened at another university called AMU (Aligarh Muslim League University) and several other places. Citizens and protesters are accusing the government of false play. Most probably they have a hand in inciting violence during the peaceful protests and using Police force to silence the crowd.
In the last one week, Thousands of students from more than 30 universities students came on the roads to protest. Apart from that many civilians also doing nationwide protests in their local areas. Just like we have seen in Hong Kong. But on a smaller scale since India's population is 1.3 billion, there are many who are just protesting on social media. But the count of people coming on the road against this facist government is increasing. Over over 1000 people across India have been detained by the police including several left leaders taking part in anti-CAA Protests.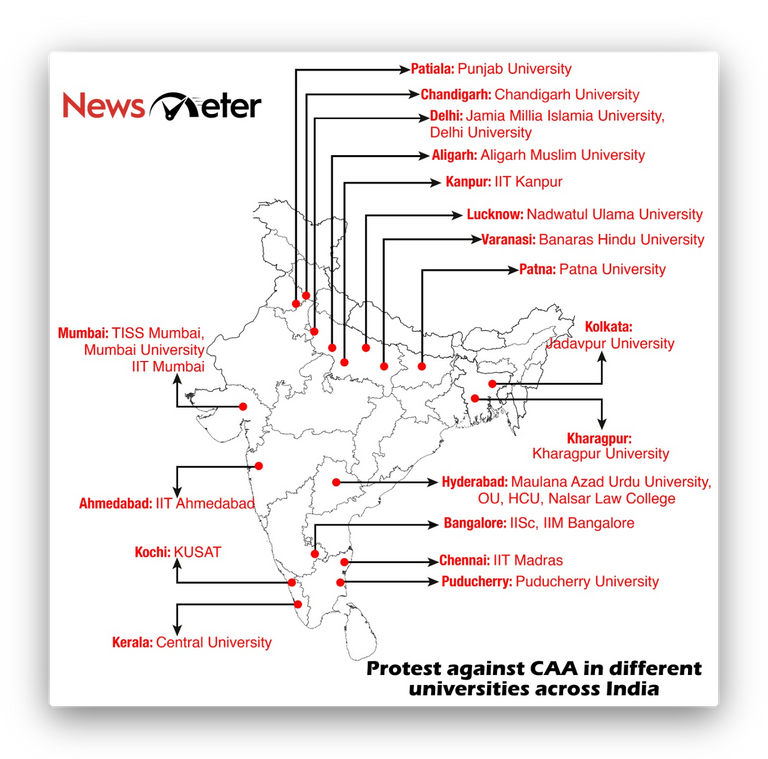 Source:
https://newsmeter.in/
Use these tags to search for news articles, videos and pictures on current status of growing Protests in India: #IndiaAgainstCAA, #CAAProtests, #JamiaProtests, #AntiCAAProtests.
Global Foreign media covering the protests:
---
My Story
I am in pain. In the last two days we have seen several Internet Shutdowns across my city including my area. Section 144 has been imposed in several parts of Delhi, Uttar Pradesh(I live here) and Karnataka. I barely get decent speed for my work as a freelancer and a content creator. We have been told by the government that this is an action taken by POLICE as a precautionary measure. But this is a clear cut case of Censorship. On top of this, I am seeing my friends, family & fellow citizens bleeding on the streets due to Police Brutality. It's all over the News!
Kashmir which has been locked down since 5th Aug, 2019 has already lost over Rs 17K cr because of this. Just imagine if such a lockdown were to happen in a metro city like Delhi or Noida, it would crush many businesses just in one day. Severe blow to the falling economy.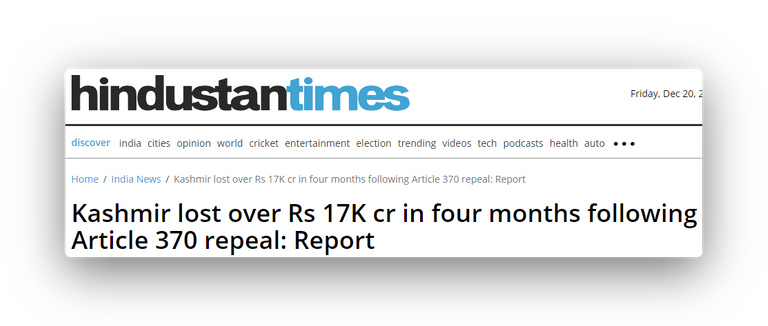 Bigger Picture
These protests are a huge setback for the BJP government because they are now standing against the strongest opposition: The People of India. With this blog, I am trying to report what we are going through in the country that is against human rights. I want you all of you to talk about it on your social media and probably discuss with your Indian friends living/working in your Country. We want the whole world to observe & support the resistance.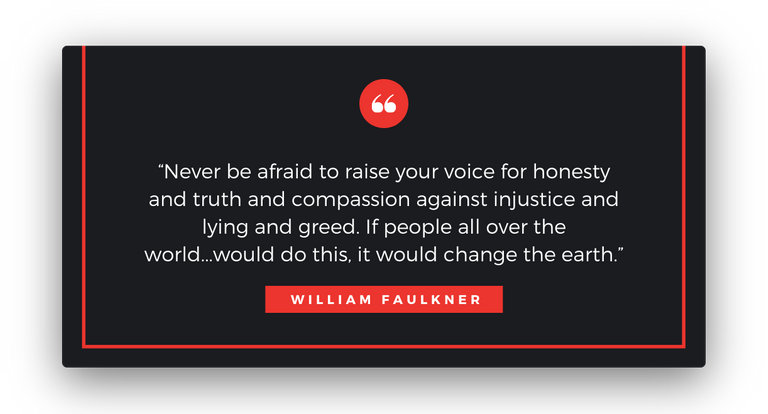 Right now we are fighting against fascist regime and enormous ego of PM Modi. They have been fooling people by controlling several media channels already who promote their Hindutva propaganda on daily basis. Secularism is the soul of our constitution and our freedom fighters died to get us this as a gift on Independence. Freedom of Speech, Right to Equality, Economy, Education, Infrastructure, Healthcare and other major industries are all under severe downfall because we are led by 80% illiterates, rapists, murderers and criminals. It's time our citizens raise their voice before they are silenced forever.
Art is Power
I think art has the power to bring a change. And this is what was witnessed during the peaceful protests against BJP all over India. The youth is out there to make History! :)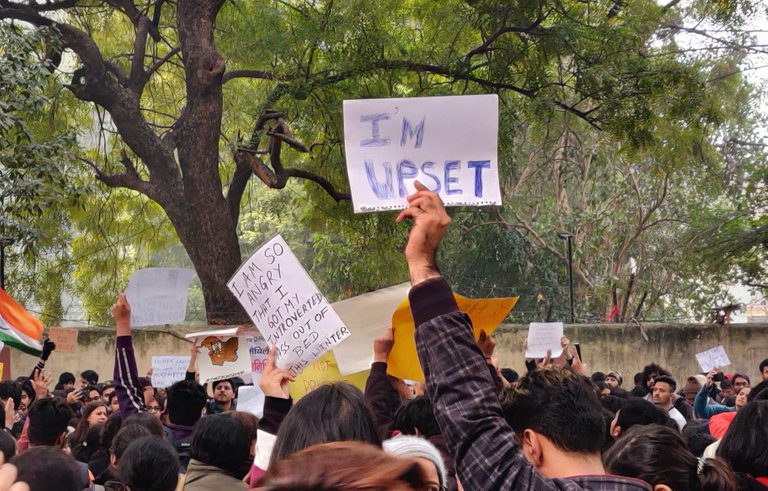 India is pissed!
---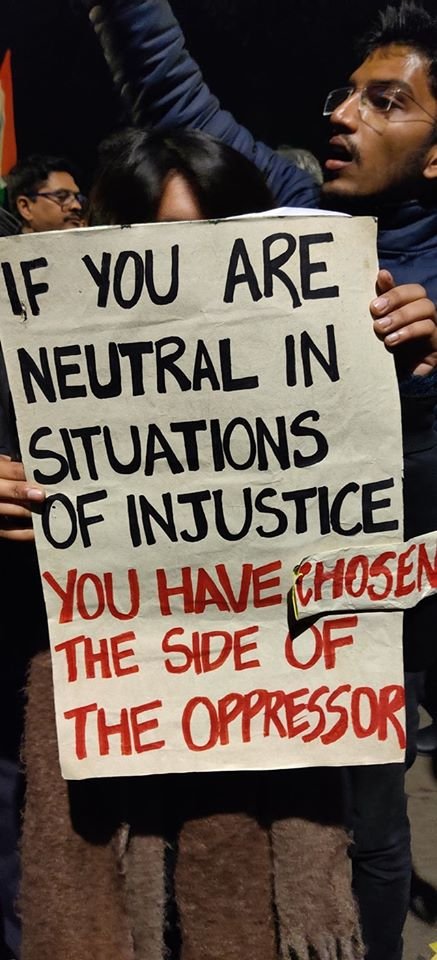 Don't be a mute!
---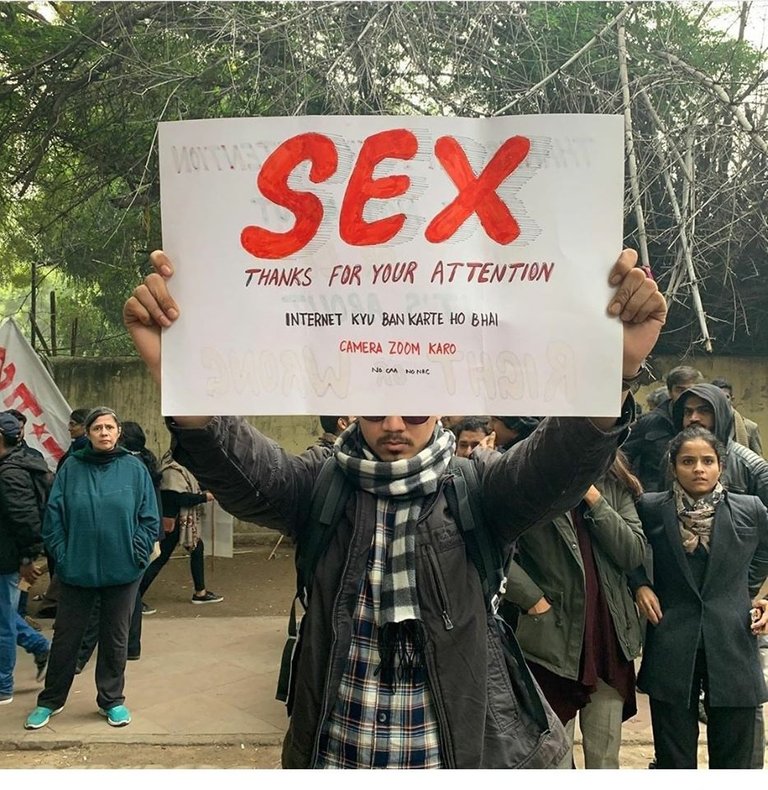 Sex > Thanks for your attention > Why do you ban the internet bro? > Zoom the camera > No CAA No NRC
---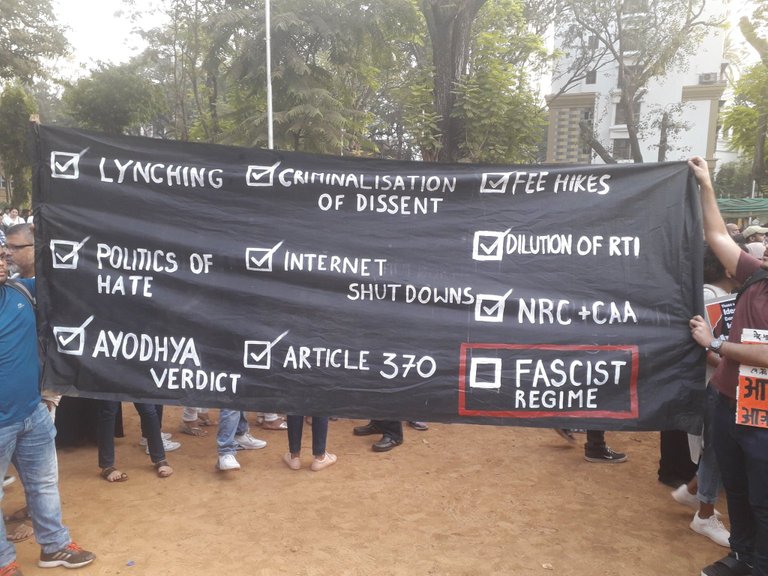 Google Search all keywords with "India" and you will know what's happening
---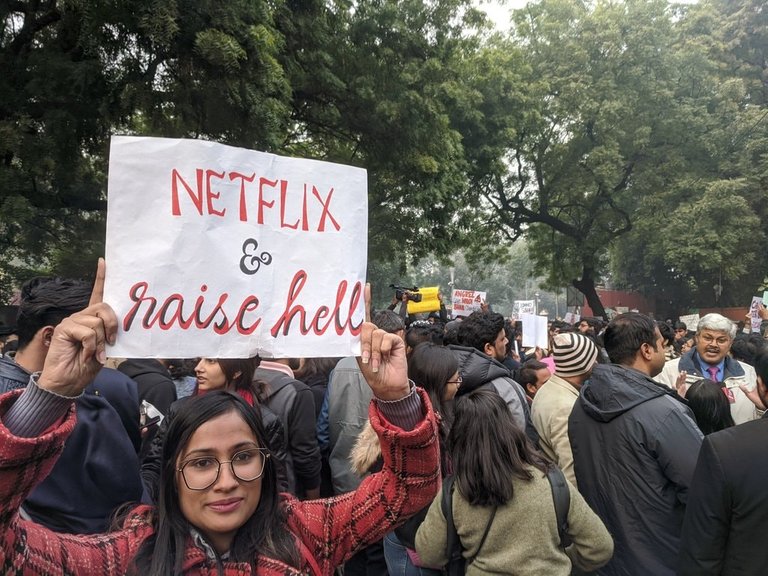 Just don't chill! Not right now.
---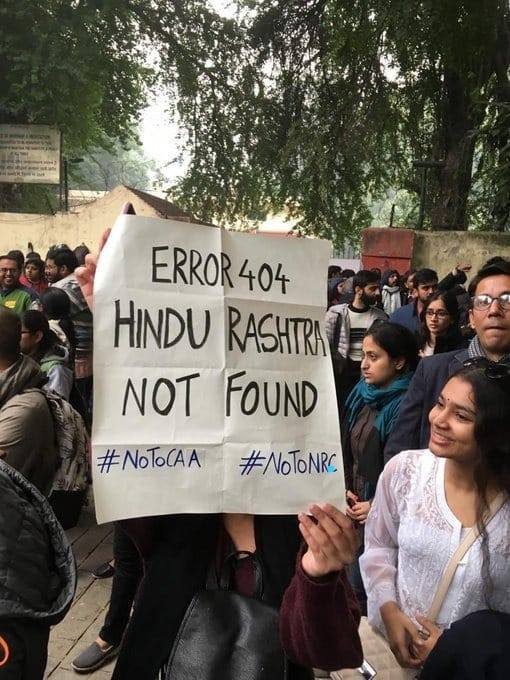 Sorry BJP. Not Today!
---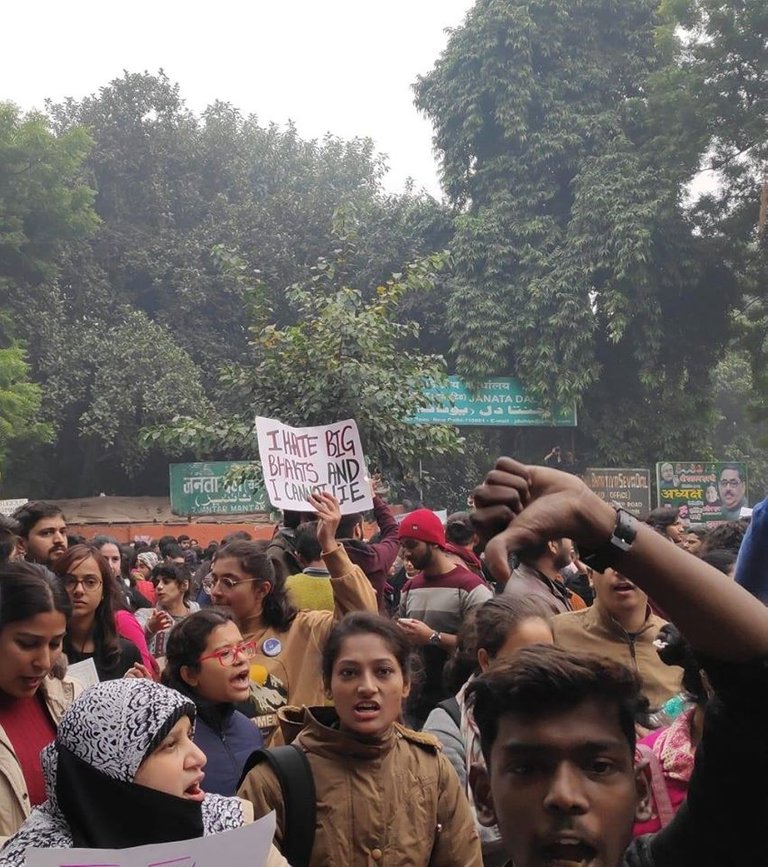 Group of people supporting and promoting the lies told by the current govt. are called Bhakts.
---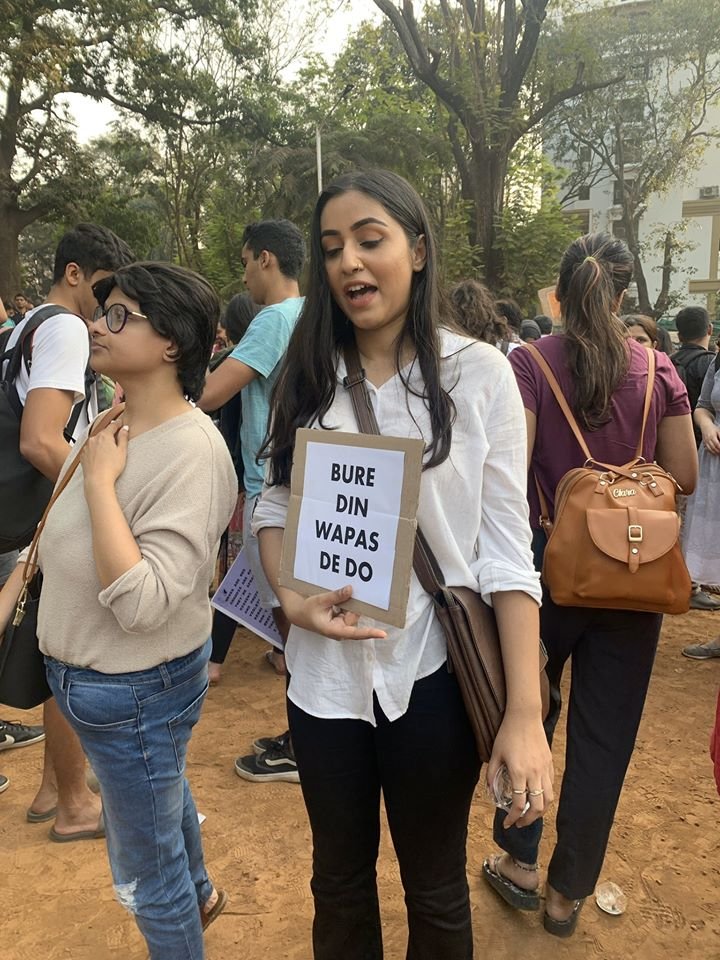 "Bring back bad days." || Modi's election's campaign before he won the 2019 elections,"good days are coming"
---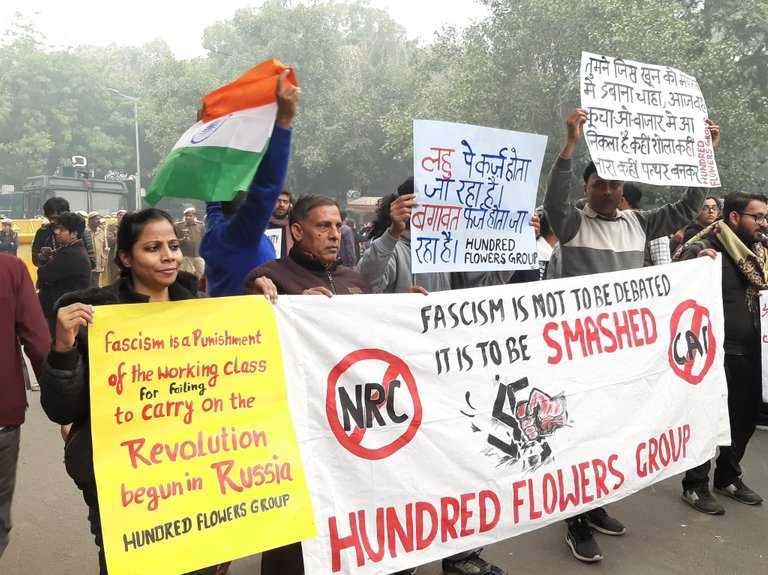 ---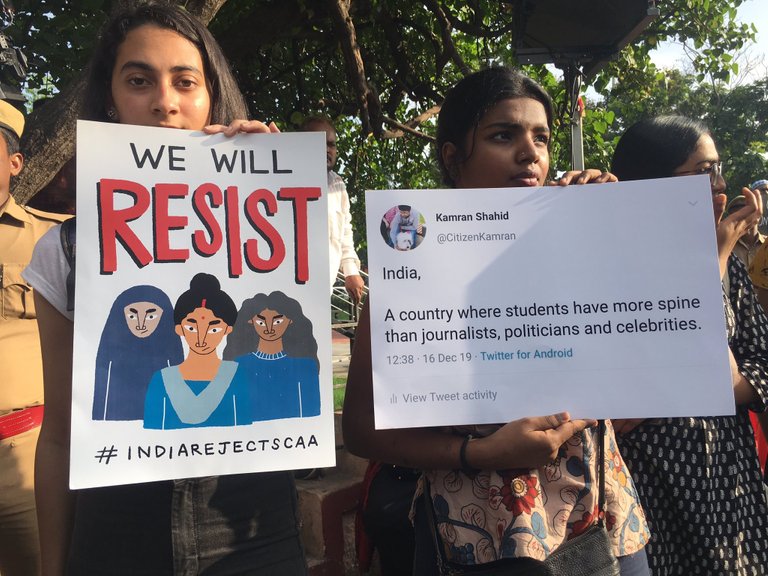 ---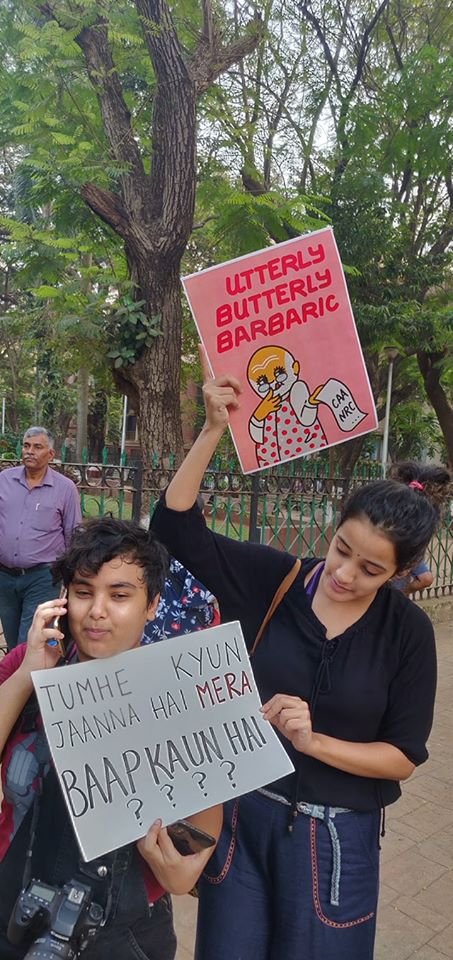 "Why do you want to know who is my dad?" in response to CAA & NRC.
---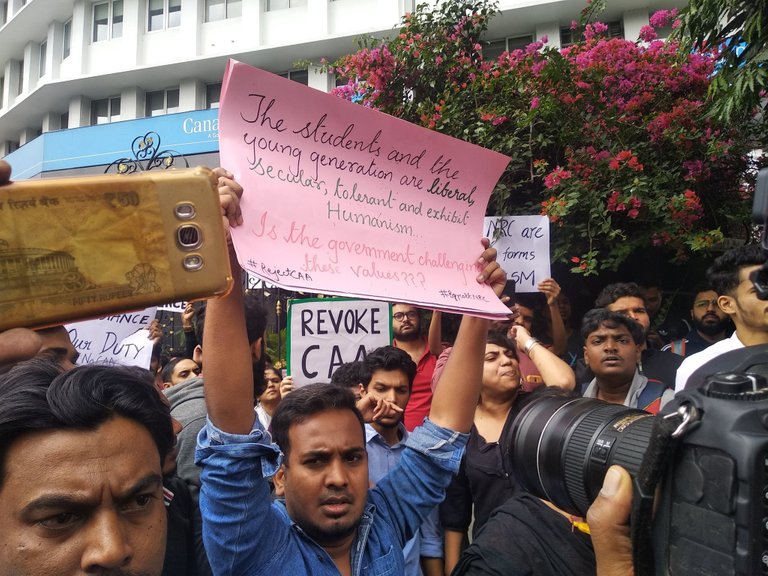 ---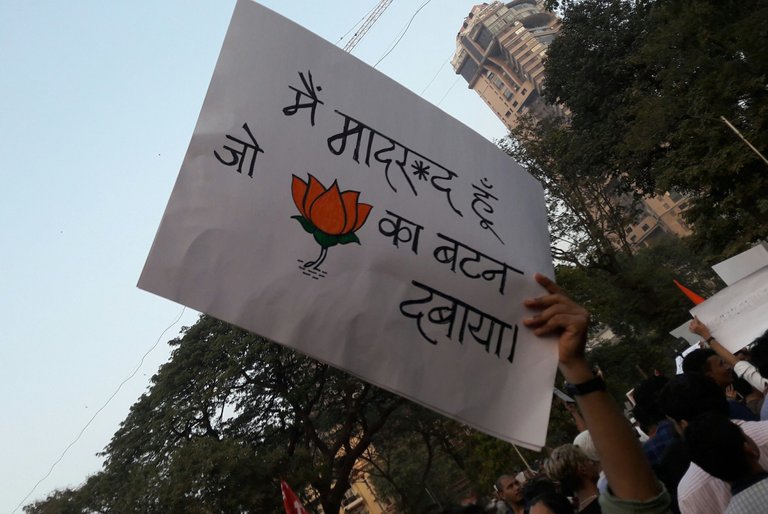 "I am a Motherf***** for voting BJP in elections."
---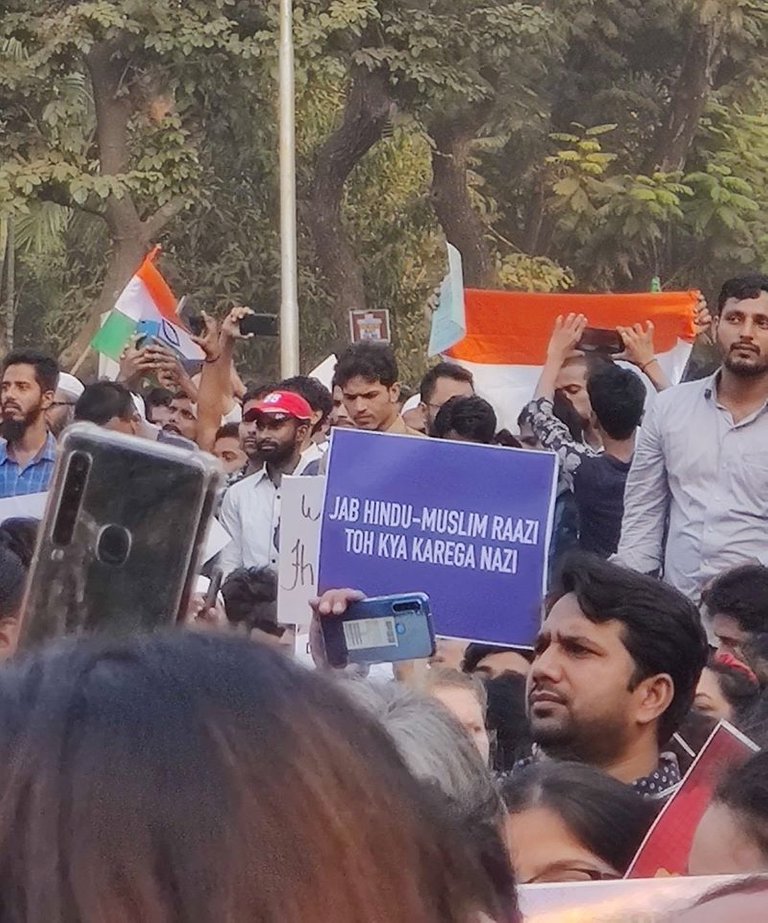 "When Hindus and Muslims are together then what are you going to do Mr. Modi(called Nazi)?"
---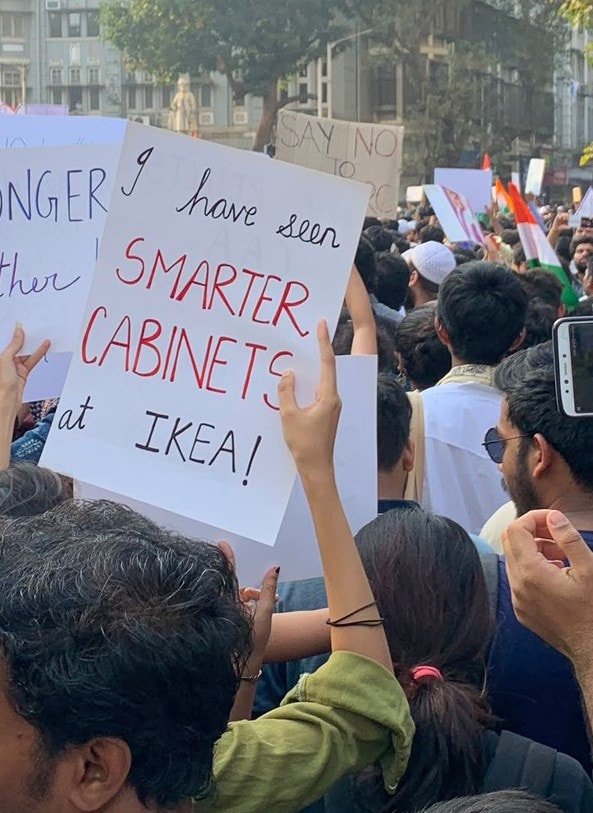 ---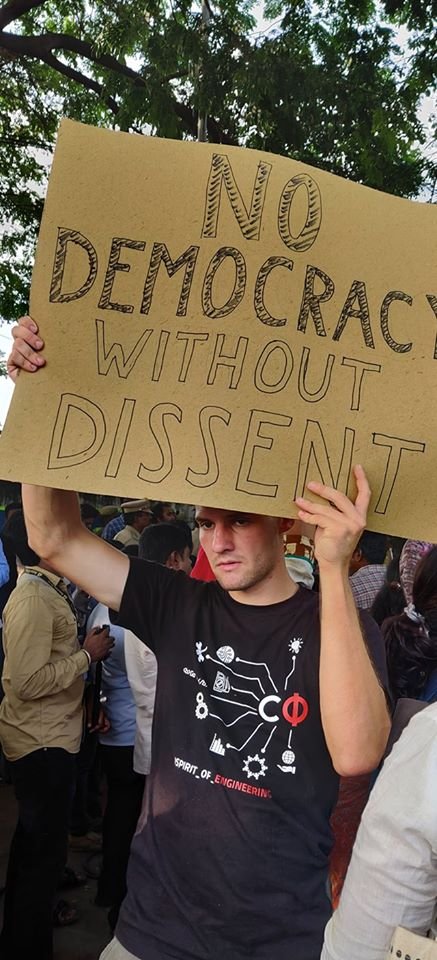 ---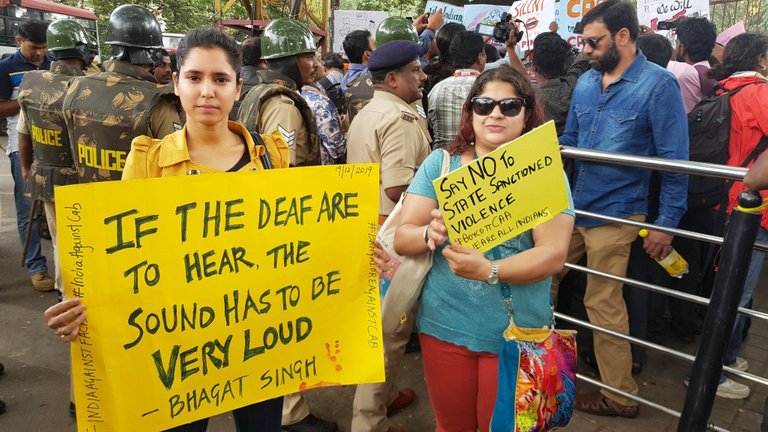 ---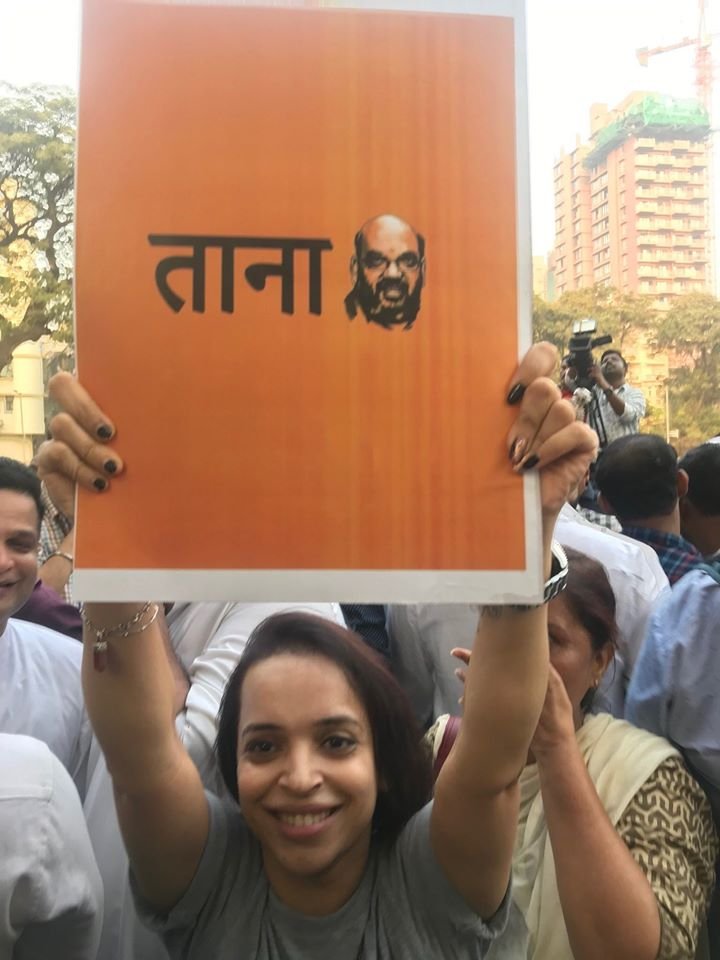 Amit Shah is the Home Minister who acts like a second PM of India. He is being called TanaSHAH which means Dictator in English.
---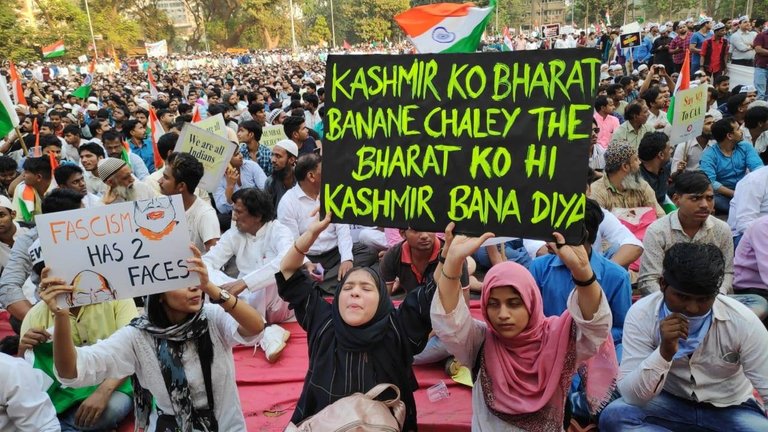 Amit Shah is the Home Minister who acts like a second PM of India. He is being called TanaSHAH which means Dictator in English.
---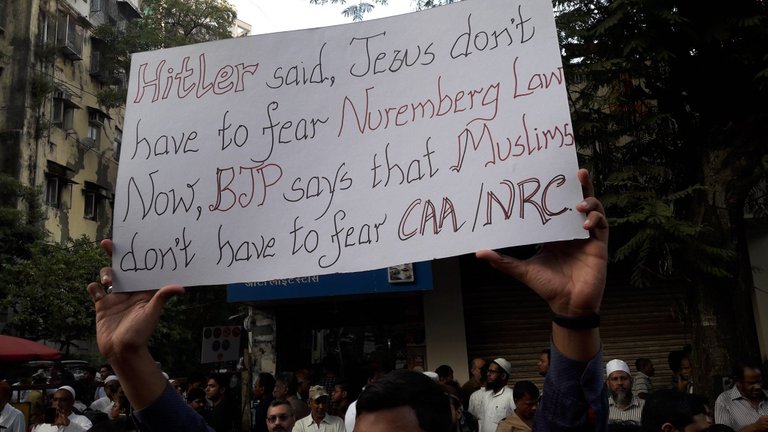 ---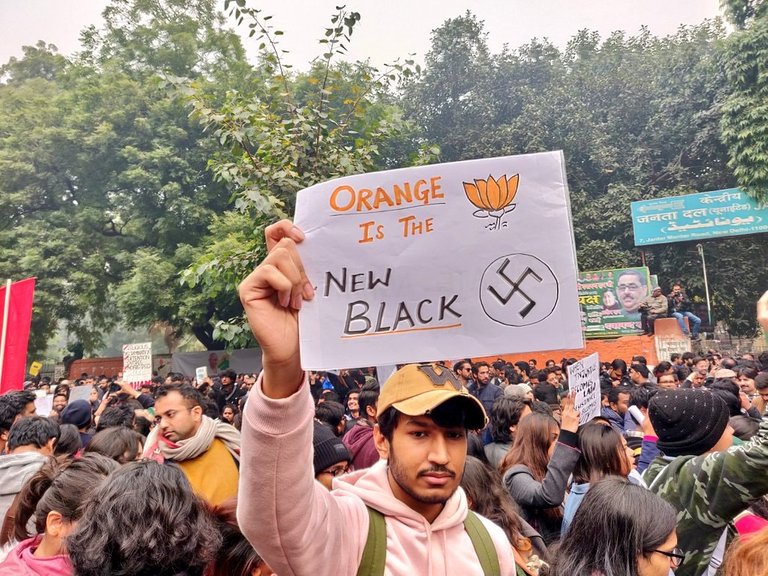 ---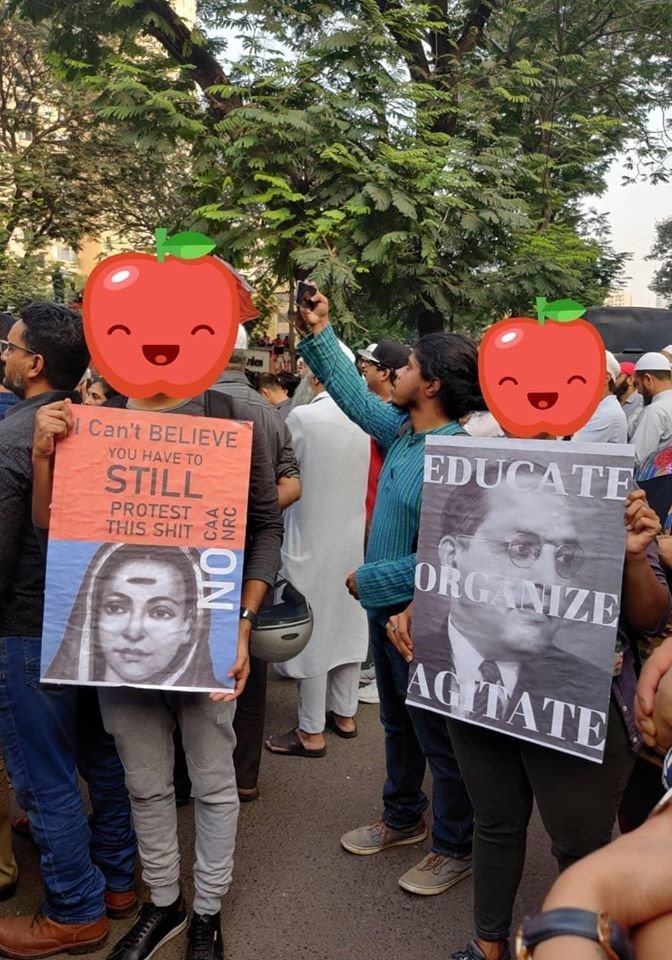 ---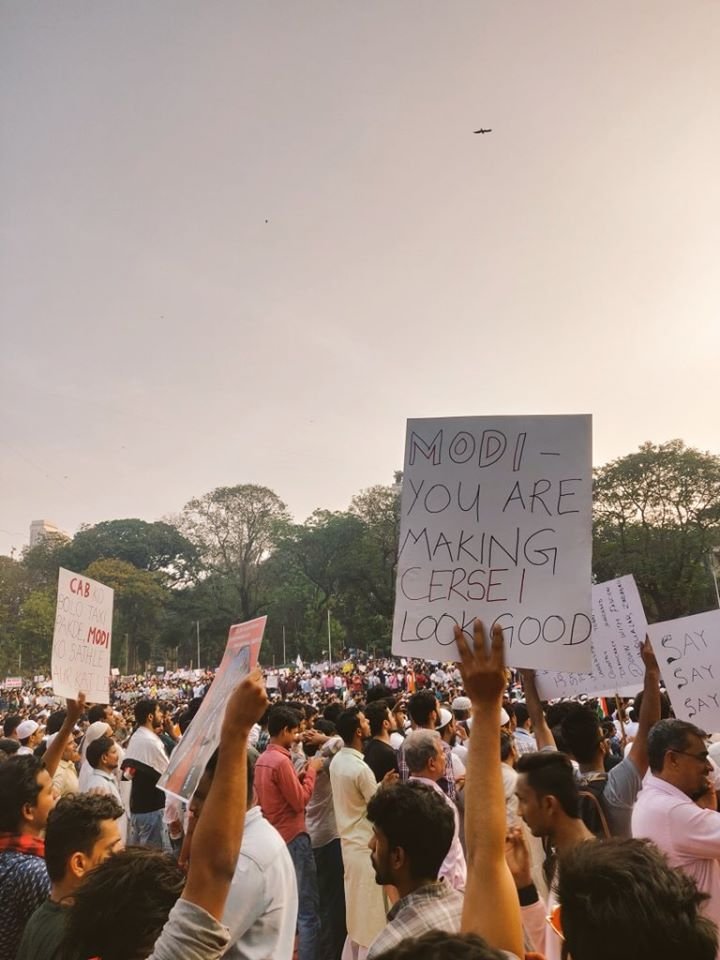 ---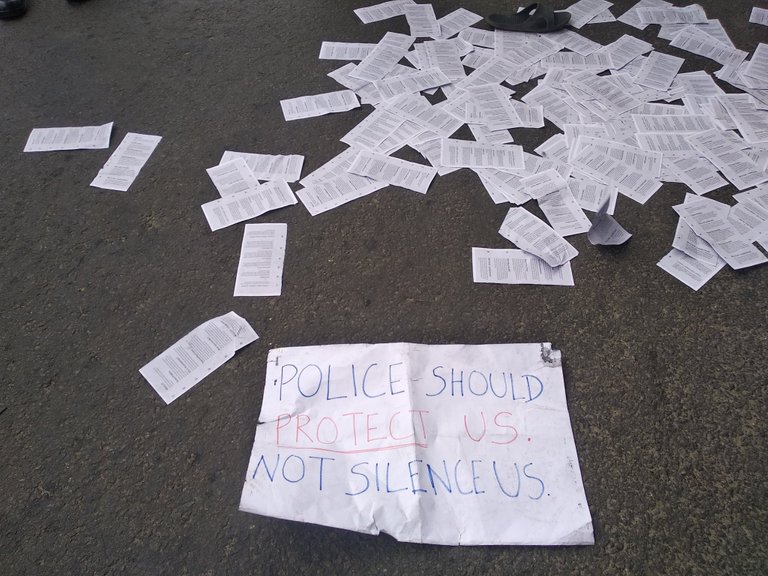 ---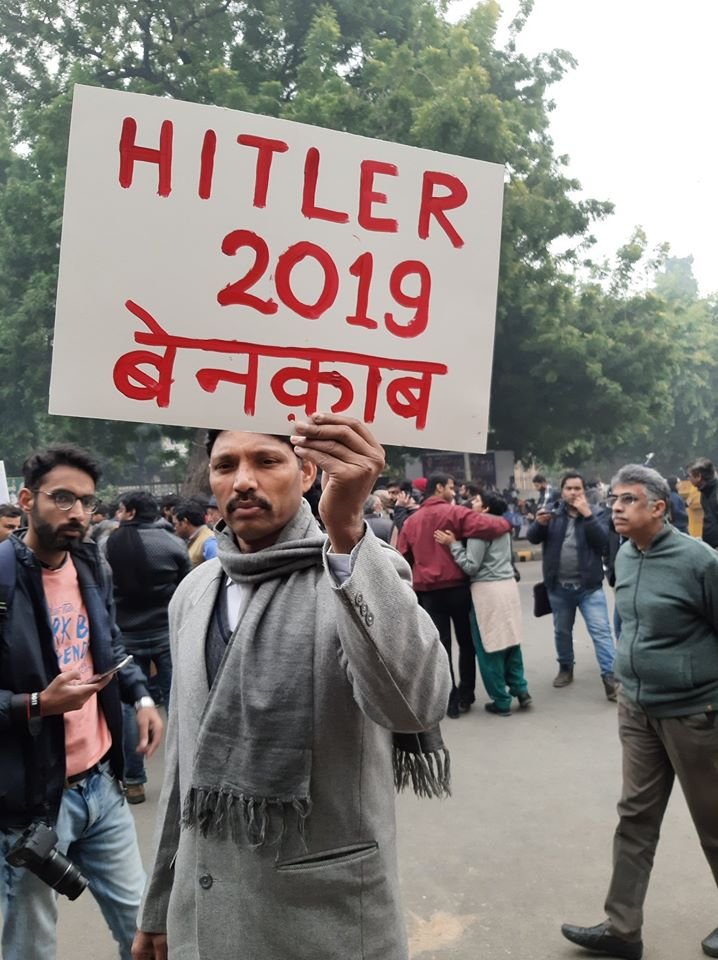 Hitler(read Narendra Modi) 2019 Exposed
---
When Injustice Becomes Law, Resistance Becomes a Duty!
---
Disclaimer: Please ignore the grammatical mistakes in the blog. I did not have time to review this properly and this is my attempt to get the news out there. I did my best to credit the authors and owners of the media I used above. Apart from the sources mentioned, I have taken images from https://www.hindustantimes.com/, https://www.ndtv.com/, https://timesofindia.indiatimes.com/, PTI, Facebook and Twitter.