Do you or anyone you know lives close to the city of Rishikesh in Northern India?
We're On A Quest to India - and we need your help!
We have been on Satoshi's Treasure Hunt to solve riddles to keys that win Bitcoin! The puzzle we are solving right now requires someone to actually go to a little town in India called Rishikesh, on June 27th at 1:00 pm, to retrieve the 15th key. See the riddle below: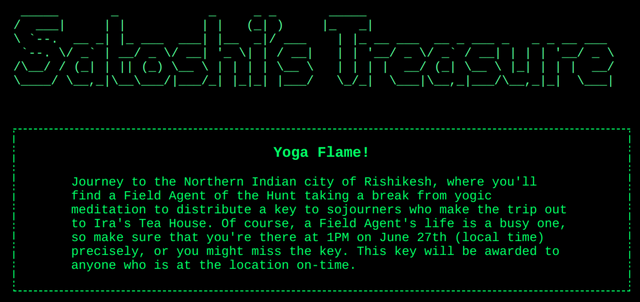 The location:
This is a time sensitive mission and we only have 2.5 days left.

North India Represent!
Contact anyone in The Discord server. Password: Key15
Steemians are going to win Satoshi's treasure and it may be because of you.
@bikergirl @coolguy123 are you in north India in 2 days?