Hello dear friends! I want to introduce you to the music contest #ImprovizChallenge!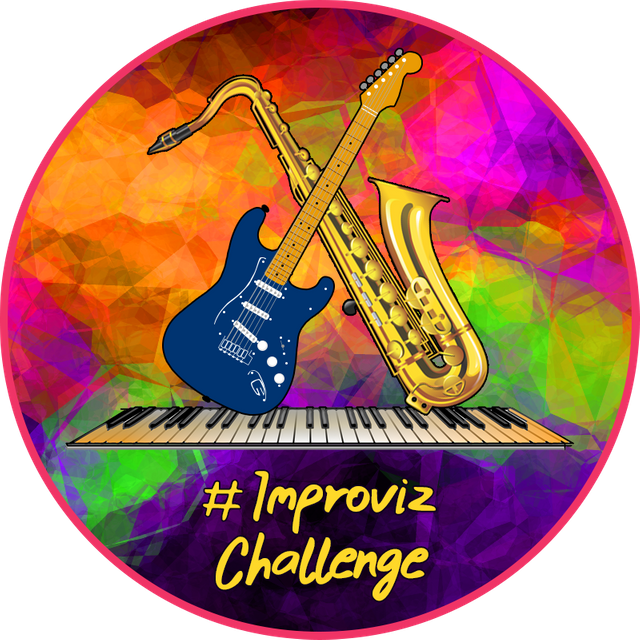 How it all started
I started learning to improvise on the guitar. This is useful to me to learn how to play nice music and do performances. I decided to add fun to this process and invite my friends. I challenged them to challenge. So I got the idea of a music contest.
What's next
I drew a competition logo and selected a special tag. I will support all participants who use the tag #improvizchallenge.
So that I can see your work, please indicate the tag in the publication editor: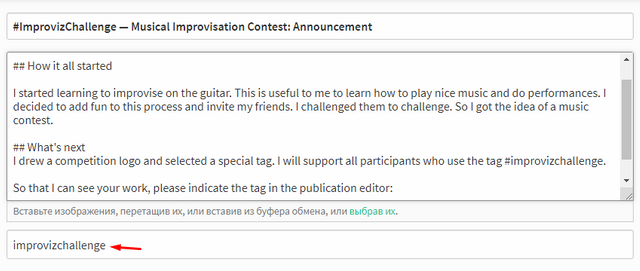 Each week I will make reports and describe the work of the contestants. You will receive upvots from me. Add tag @creativecoin. This is a creative tribe. I collect CCC Power there and you can receive deductions from me for your musical works.
Rules for participation
Upload video or music with your improvisation
Use tag improvizchallenge
The best works will receive repost from me and 100% upvote, and it will also be in the report with links to your pages.
Let's make music together!
Some works:
Chicago Blues from @sketch.and.jam
Amazing bass sound, blues reef and cool Chicago pics. Pour me a glass of whiskey!

---
Blues in Am (Sax + Guitar)

---
Also pay attention to @tryezz. He is a very talented and strong musician.