IMF Head Christine Lagarde was found guilty in 2016 of criminal charges over massive (Eu 400 million) government payout scandal.
She was found guilt of criminal negligence over approving a massive payout to an associate of former french President Sarkozy.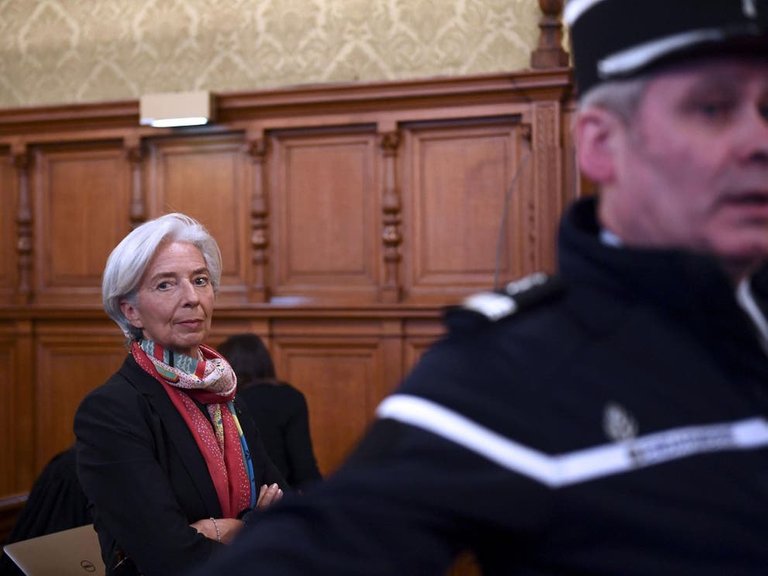 Source: https://www.independent.co.uk/news/world/europe/christine-lagarde-convicted-imf-head-found-guilty-negligence-fraud-trial-a7484586.html
A week ago she criticised Bitcoin and cryptocurrencies for being used for criminal money laudering.
https://www.reuters.com/article/us-crypto-currency-ecb-idUSKBN29I1B1
Of course she is the REAL criminal and that use of cryptocurrencies for money laundering is a miniscule fraction of overall cryptocurrency transactions and indeed is no higher than the use of the US Dollar of Euro in money laundering.
What is even more disgusting is that she was not fired as head of the IMF or even punished for her criminal acts.
Obviously the nature of the trial, with multiple defendants, made it impossible to not convict her, but the Judge decided to let her off with no punishment because the IMF didn't want to have a leadership change.
As if this is even a relevant consideration for whether she should be punished. The person running one of the biggest financial organisations in the world should be beyond reproach, clean as a whistle, not a convicted criminal.
No further evidence is needed of the corruption and double standards applied to the criminals running the world's financial system.
Please vote for my Hive witness. (KeyChain or HiveSigner)