This is the second installment in my self-portrait series: reading.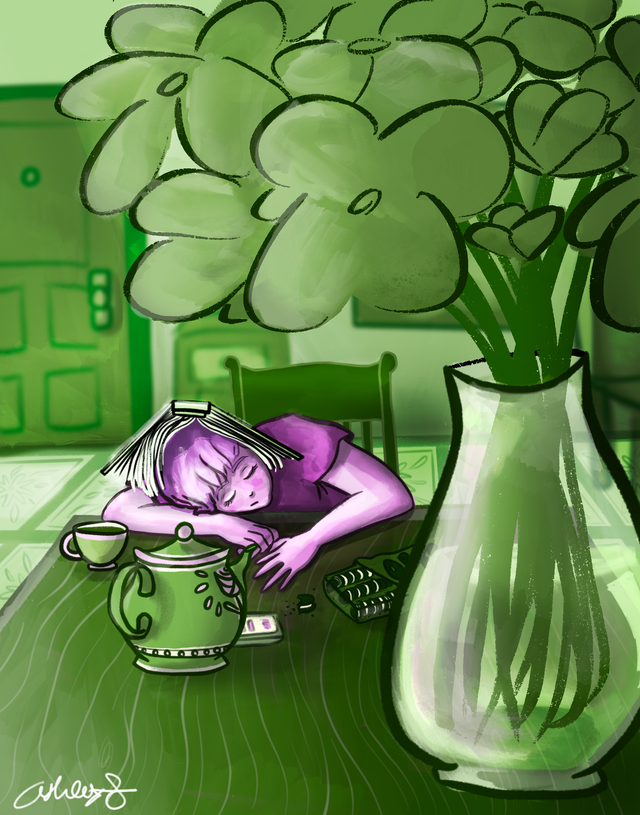 I was an avid reader my entire life until I started college, at which point my brain did a complete reboot and forgot to take reading with it. I still love the idea of reading, but can't actually finish a book.
I now have an entire bookshelf of hypothetically interesting books that I have never read. I have hope that one day I'll look at the collection and want to read again.
---
MY DIGITAL ART PROCESS
I use Procreate on the iPad pro with the Apple Pencil. This is the bougiest part of my entire life and I cannot stress enough how much I love it. If you are a digital artist, I cannot recommend this setup enough.
After setting my project dimensions to match that of the first drawing, I began sketching for potential compositions. I have aphantasia (which essentially means my mind's eye is super-glued shut), so this is an important step for me. Having a reference is always a good idea anyway (so I hear).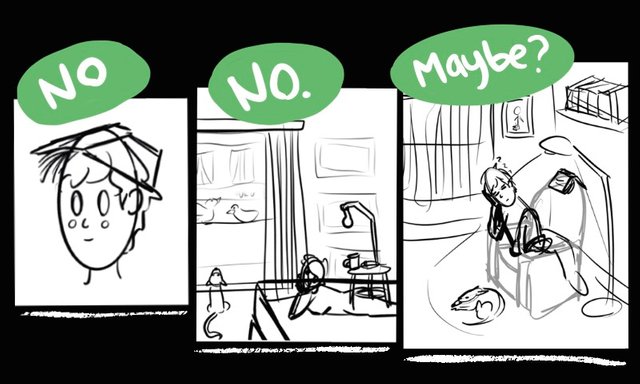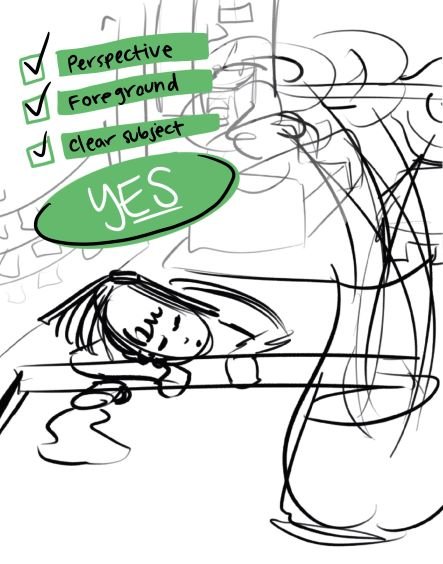 Next, I choose colors and began lineart. I like to use the Thin Ink brush from JingSketch (free on his website!).
Then it's fill, shadow, highlight, and detail. I added in the table ojects last (and repeated the process of fill, shadow, highlight, and detail).
Watch the timelapse below:
Side by side of Things I Don't Do Anymore #1 and #2: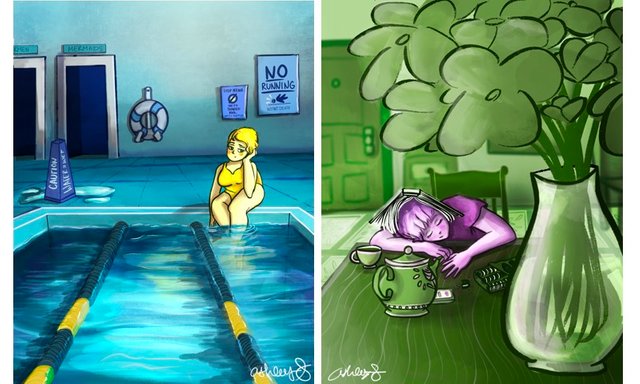 I'm happy with the look of them as a set... but blue is my favorite color so I'm partial to #1 still. I would love suggestions on a third pair of colors for the next self-portrait!