Artificial intelligence, everyday uses and presence in our homes.
Undoubtedly, artificial intelligence broke into our lives very strongly and every time there are more artifacts, equipment and applications that use this technology that shows sustained growth.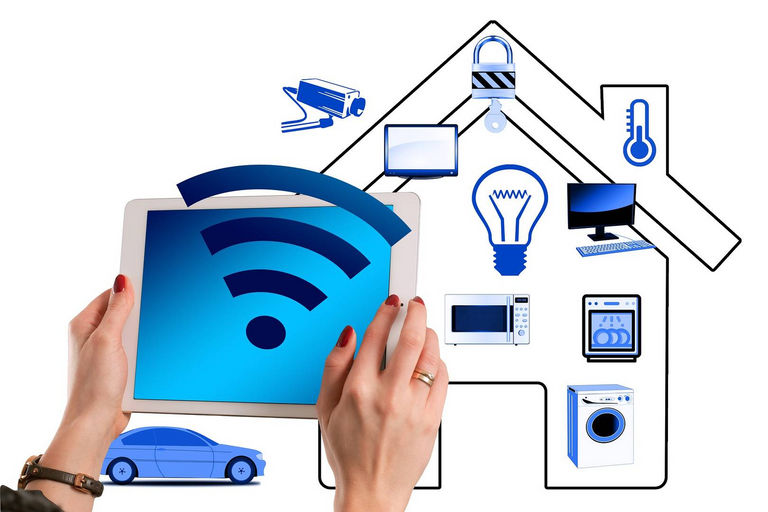 Source
While it is true that AI is developing products that facilitate and improve the quality of life of many people around the world, it is no less true that there are cases where an irresponsible use of technology is applied, reaching the life of people.
I want to share with you, some uses of artificial intelligence, which are already in everyday use in many homes in the world, facilitating even tasks at home, many of these applications we use if we even know that they are based on AI for their operation .
Some daily uses of AI
With this I do not intend to become an expert in artificial intelligence, I just want to share with you some things that you already know, or in some cases they had never heard of mentioning it before.
Artificial intelligence is already in everyday use, the clearest and best known examples are the applications that we use every day on the smarphone and pc, which make us the easiest tasks, of which I will mention some:
GOOGLE TRANSLATE, has become one of the most useful and used Apps around the world, the translation tool that allows us to consult a variety of languages ​​using statistical analysis of patterns that exist in millions of previously translated documents.
SPOTIFY, the renowned music platform is widely used worldwide due to an application used to identify with the user, thus making playlists according to what the user has been listening recently.
The App is able to predict with certainty which are your favorite genres, artists and languages ​​to be able to offer the user music according to your taste.
LUMI, The Pampers company released its line of diapers, a complete system that uses activity sensors for diapers, a Logitec camera with wi-fi system and an application for the operation of the entire system, which It represents a great tool for today's parents.
Pampers follows the example of HUGGIES who implements the Monit diaper sensor, worse with a broader system seeking to improve the baby care experience.
---
Artificial intelligence invades us.
When we hear about artificial intelligence, we generally think of thinking machines, Robots taking control of the world, lethal weapons designed to kill creating an apocalyptic scenario or machinery supplanting human labor in factories, part of it is a reality now in the factories, military programs based on AI and also in the medical field are developed.
But AI is taking place in our daily lives, without realizing it we are using devices that introduce us to this futuristic world of programmed learning that is benefiting us that brings joy and pleasure to our homes.
The discussion about ethics in the use of AI must continue, however, most of the developments that are coming to our hands come for uses that benefit us and make it easier for us to work in a globalized world where it is necessary to manage time well. which we have.
---
Reflection
"Artificial Intelligence is the scientific field of computer science that focuses on the creation of programs and mechanisms that can show behaviors considered intelligent. In other words, AI is the concept according to which" machines think like human beings. " "
Source
Based on this concept, it is expected that AI will continue advancing and have more presence in our homes, through voice recognition devices, text predictions, translators, music devices, heating and even help us with the process of diapers in newborns, artificial intelligence is claiming its place in our homes.
Will AI become indispensable in our day? Will everyday applications become a necessity in the future?
They are questions to which we do not necessarily have answers today, only time will tell the place they come to occupy in our homes, in our lives. For now we must welcome a technology that came to stay and will be present with more force in our lives.
Share with us your opinion and experience with the daily use of AI.
---
Partners supporting my work:
---
Visit our website

---
---