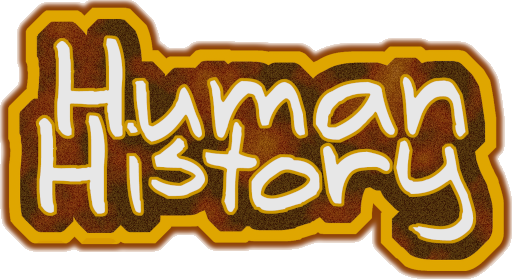 Here we go. The new interface has arrived. Discover Human-History in a new light !!!
Character
You now have the choice between two characters to represent you.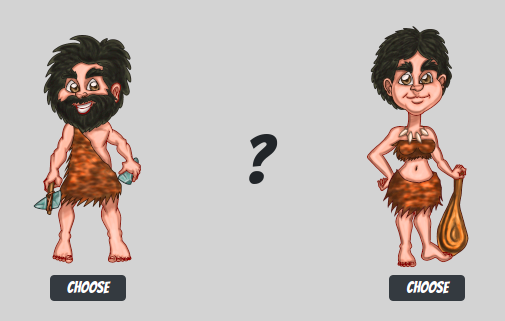 The inventory is in the list of tabs to the right of the character and the weapons and armor you are equipped with are no longer in the inventory but below your character.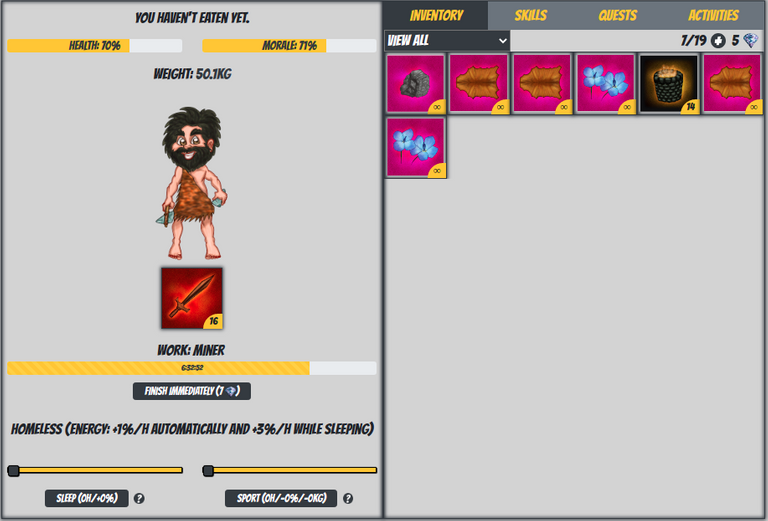 Jobs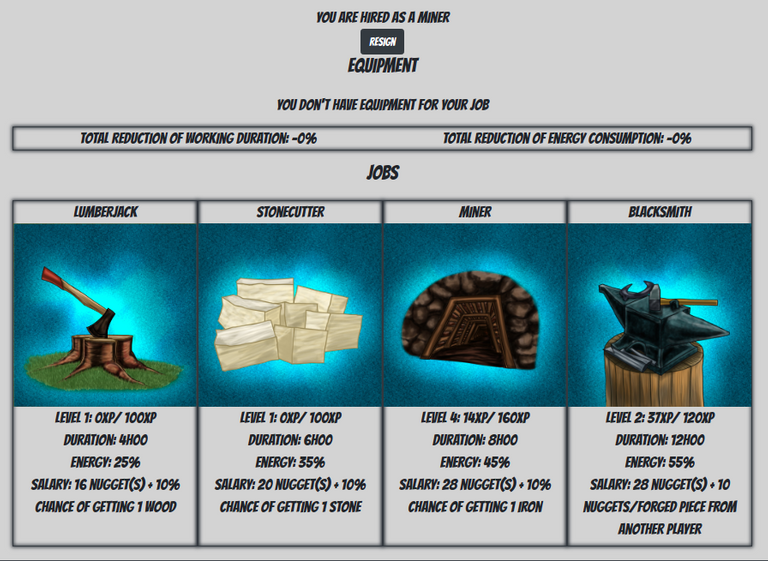 Hunts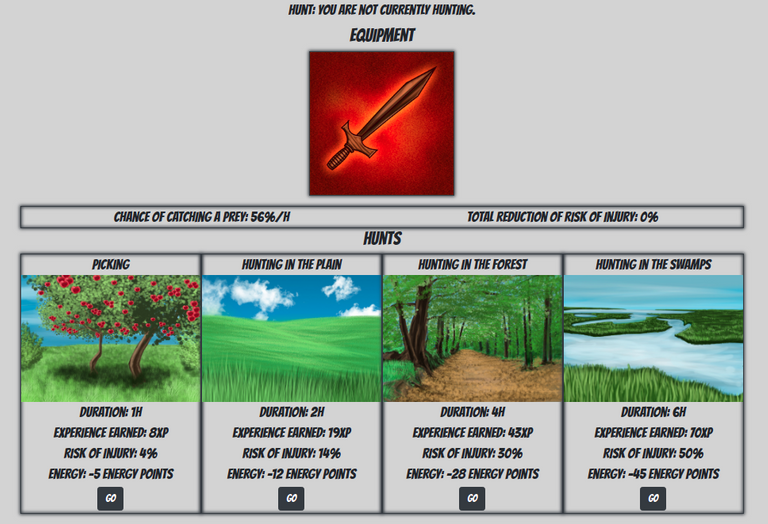 Housings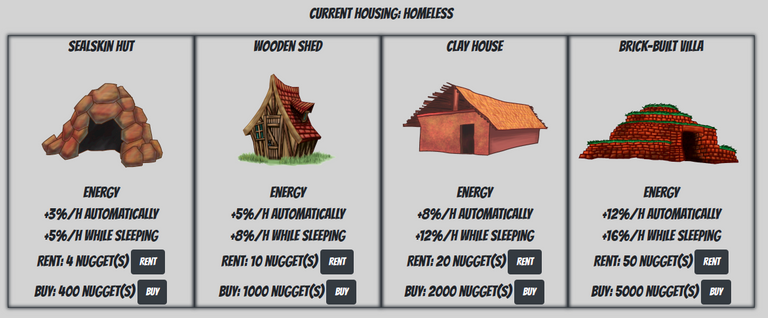 Shop and market
Find at the bottom of each object its price in nuggets or gems and its health.


Referal
You can use the banner in your profile to refer new users. You can copy and paste directly the HTML code (for forums) or the Markdown code (for Hive for example).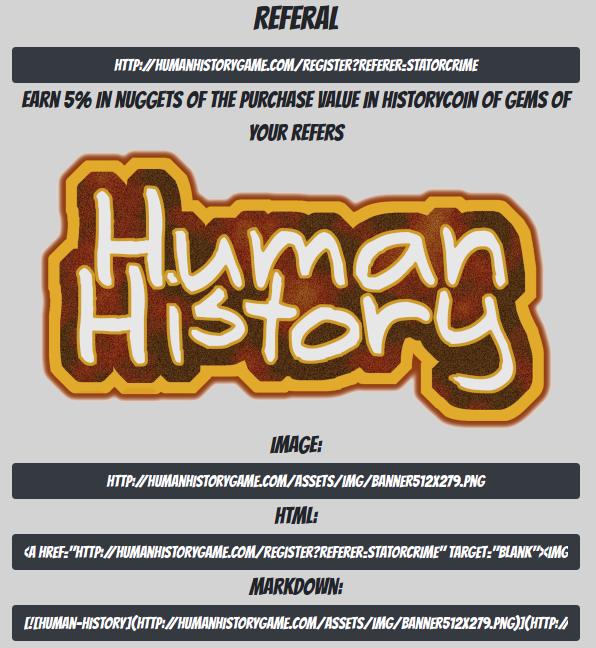 Don't forget to identify the @human-history account and use the #humanhistorygame tag to receive an upvote from us.
Price of gems
The purchase price of gems has changed
| Quantity | Old prices | New prices |
| --- | --- | --- |
| 10 gems | 1000 HISTC/5 HIVE/2.99€ | 2500 HISTC/2.5 HIVE/1.99€ |
| 25 gems | 2000 HISTC/5 HIVE/5.99€ | 5000 HISTC/5 HIVE/3.99€ |
| 50 gems | 3800 HISTC/5 HIVE/10.99€ | 9500 HISTC/9.5 HIVE/7.49€ |
| 100 gems | X | 18000 HISTC/18 HIVE/14.29€ |
Price of gods
The price of the gods will evolve, each day at midnight server time, up or down depending on the number of gods in circulation in relation to the number of players.
Competitions
For the next activity and weight competitions, the prizes to be won will be the same as for the click competition.
Gifts of gems at work and hunting
The chances of obtaining gems from hunt or work have been doubled.
That will be all for today. I hope you like the new interface.
Don't forget to upvote, share, comment and join our discord
Have a nice day