Let Us HIVE Power Up (01/10/2020)
Hello my hivian friends.....
HIVE Power Up Day will hold on 1st October 2020 again.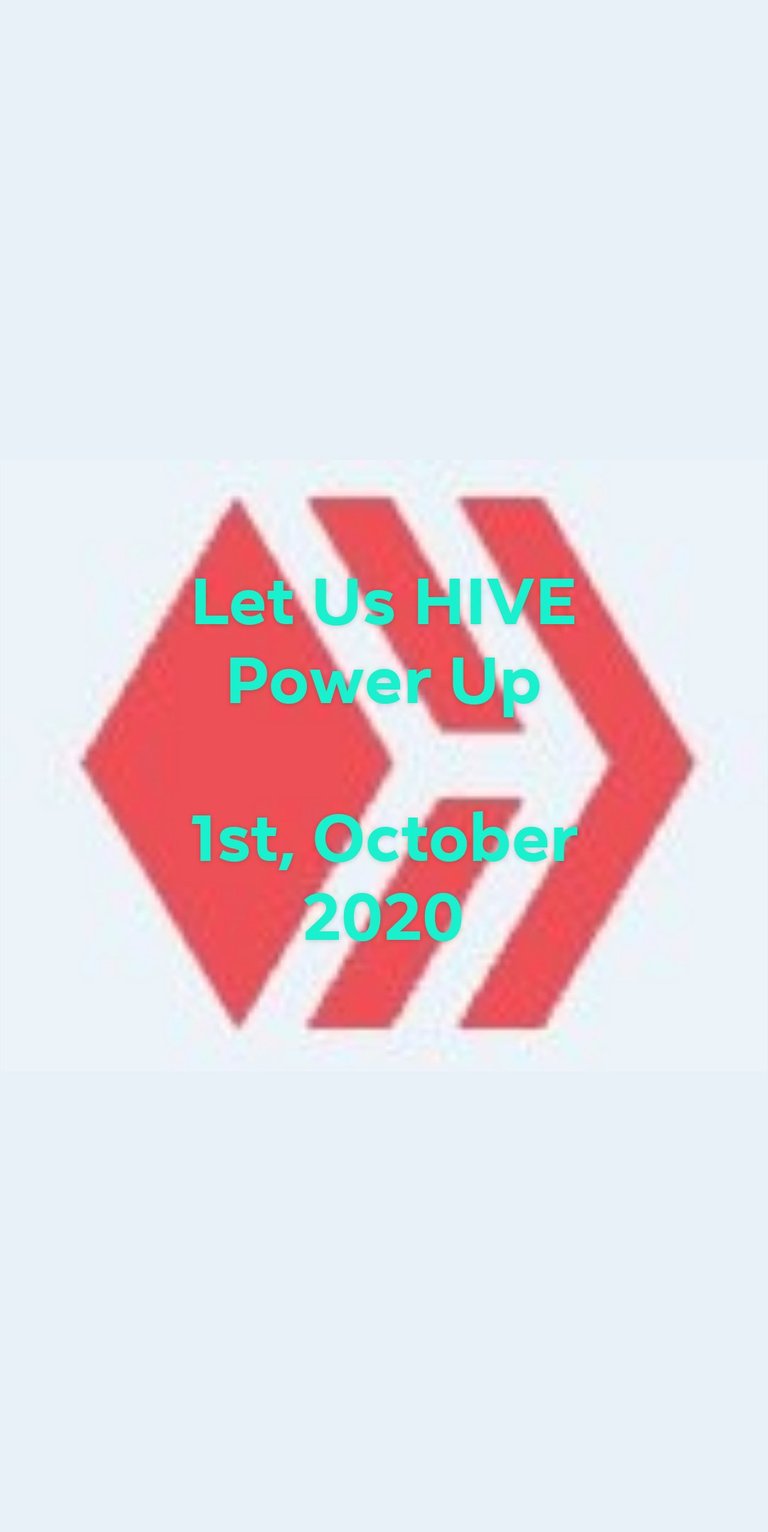 If you power up at that day, you will win Power Up Hivebuzz Badge. To know about Hivebuzz Badge clearly, you can read the post of @hivebuzz .
And you will win the Prizes of HPUD.
But, you will participate as the rules of HPUD.
You can learn the rules and prizes of HPUD in the post of @traciyork .
I want to induce you to power up at 1st,
October 2020. Because of,
If we will power up ,
We will get more rewards and recognition
from others.
I will also power up at that day.
Special thanks to all.....
---
---