Hands off! I'm growing here.
Hi steemians!
Last year we didn't grew any pumpkins so hubby and I went to buy some from a local farmer. We spend one euro for two pumpkins and cut them up for the cows pigs and chickens as a dewormer.
Around that time I was done with adding material to the compost pile and aside from chickens scratching it up I didn't turn it all winter. So what happened is somehow some of the seeds got passed down the cows digestive system and ended up on top of the compost pile or at least somewhere in the top layer. It survived the chickens and started germinating. Three plants came up and two of them survived our late frosts, record high temps and drought. One plant in particular is thriving.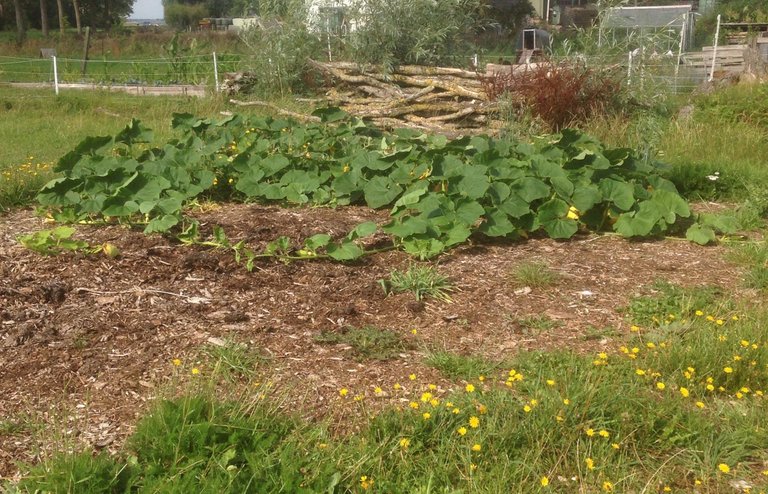 I'm literally growing dewormers here. Isn't it pretty?
I'll be sure to save some seed from this plant. I just don't know what species it is or when it is ripe. What do you guys think?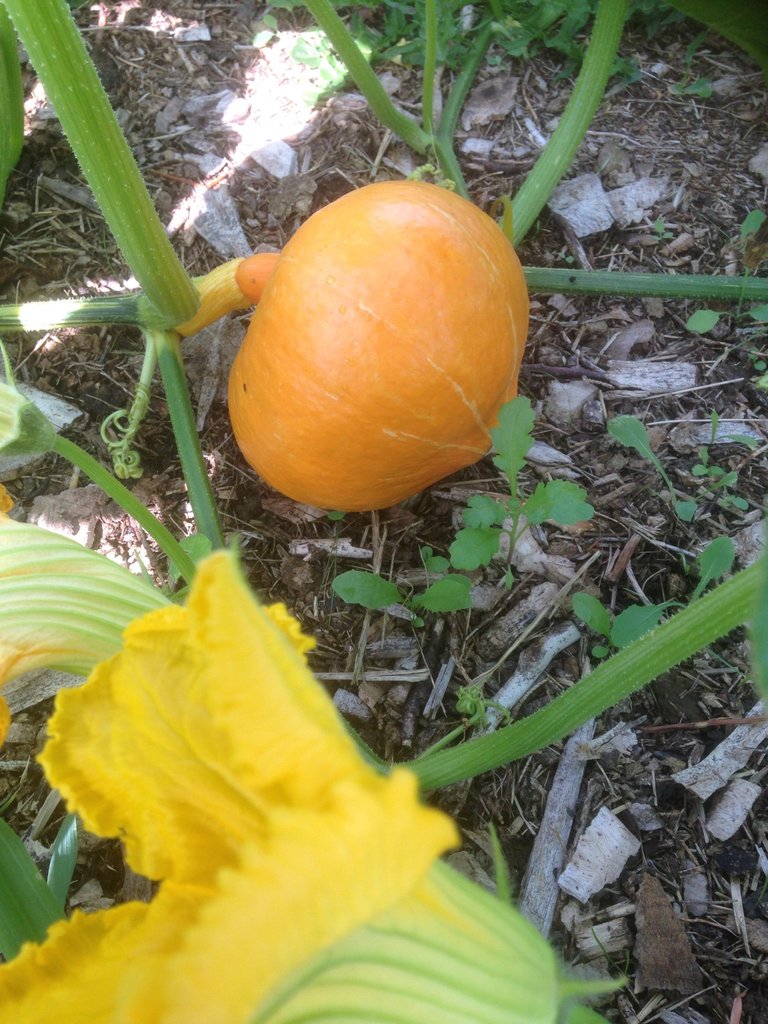 Also some of the oats seem to really love the interaction with the pumpkin. The oats came from the chicken food last winter but it seems to grow better here then in other places. I noticed it also likes zucchini. This is something I will write down for future reference.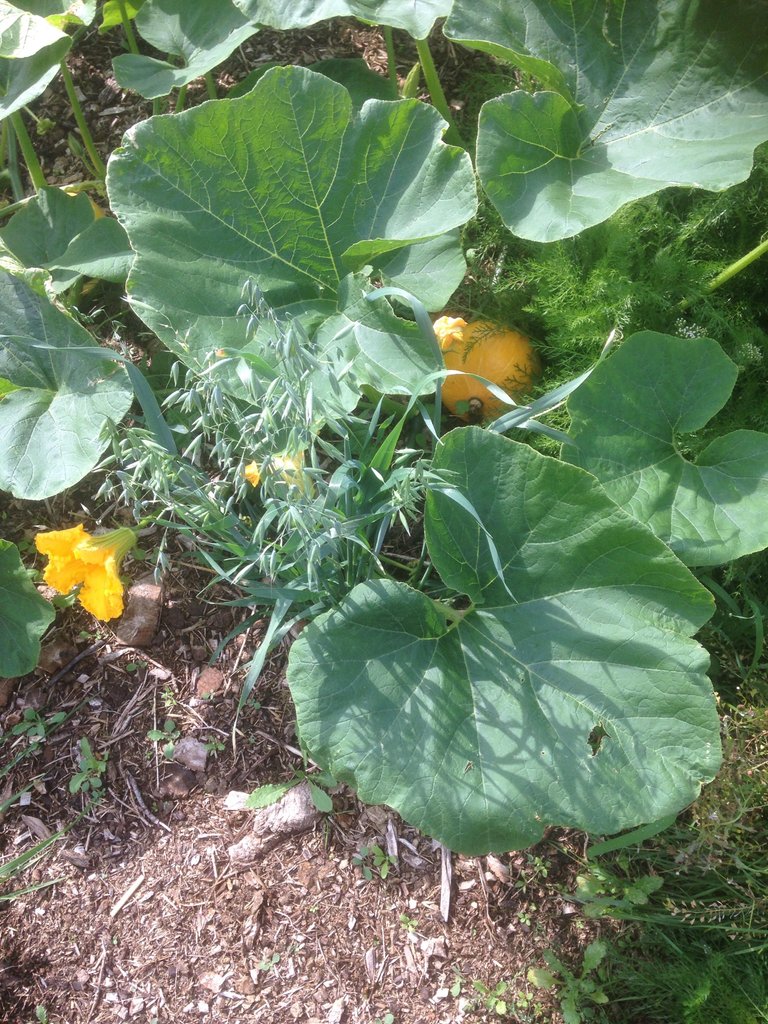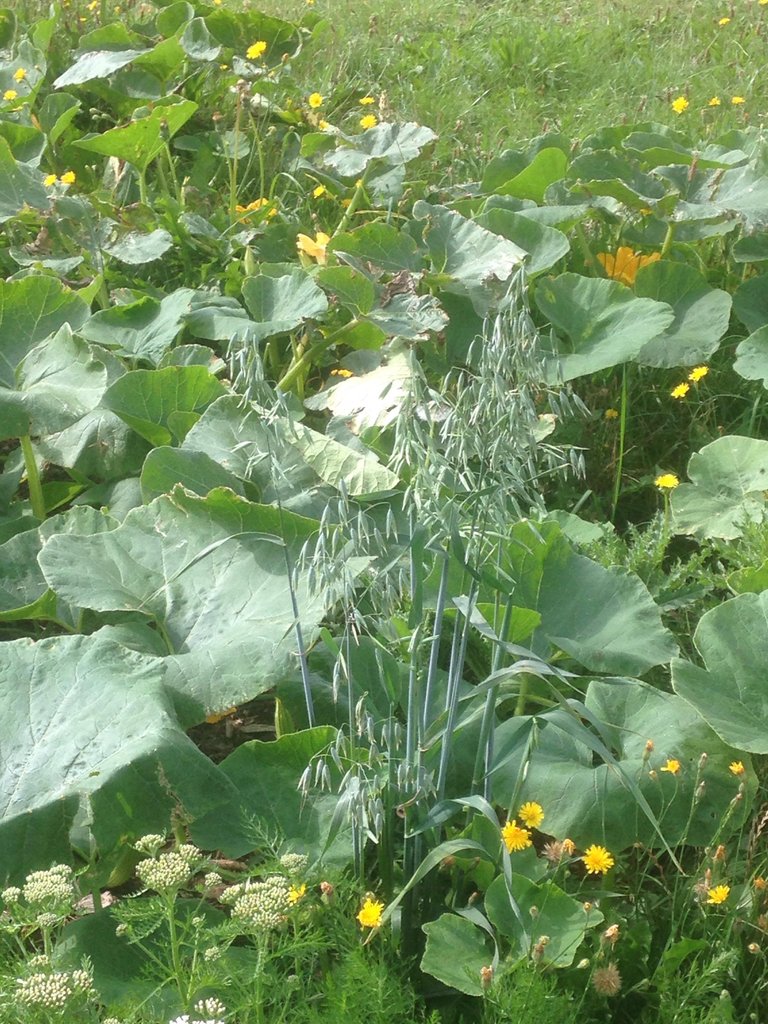 I can't really say it's free food since I bought the pumpkins last year. It does however gave me my money back cause it definitely has more then two pumpkins on there. Probably 20-ish right now and still flowering.
I wish I knew what kind it was. It would be great to deworm the goats with this just before breeding.
The butcher is contacting us whenever he is done with his current job so our second buck will leave for freezer camp very soon. Our main buck will then be joined by the does.
I chose Jiro in the end because of his docile nature, friendly character and great looks. More on that soon.
---
---